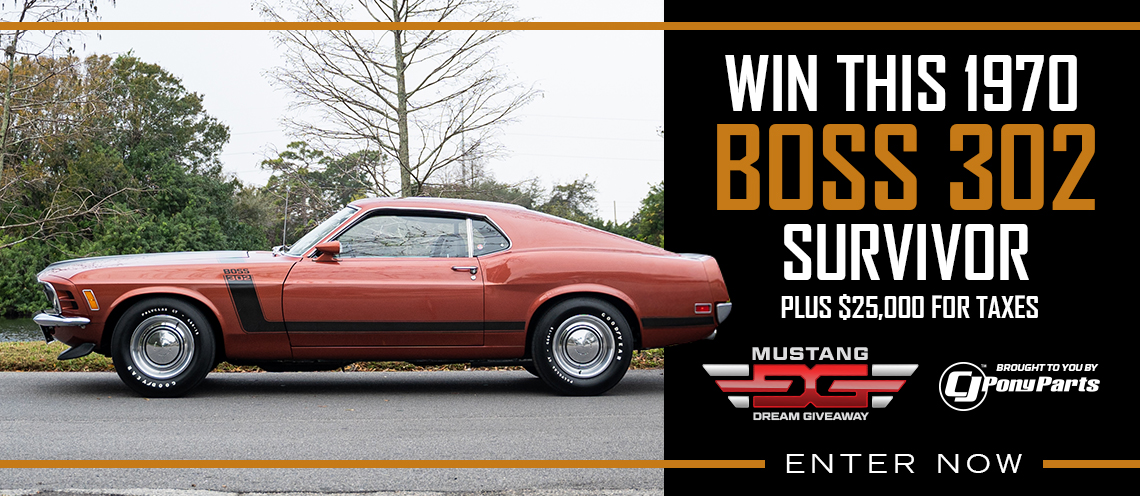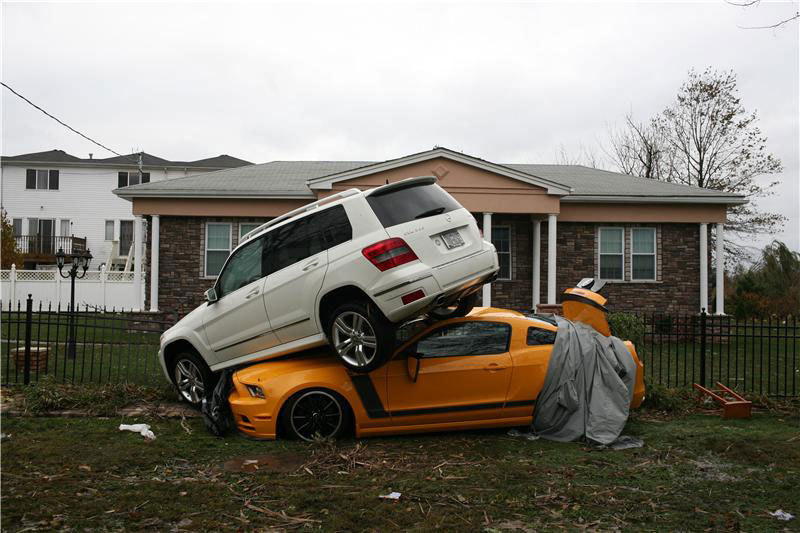 Its being reported by a few news outlets that Hurricane Sandy, the largest Atlantic storm in U.S. history could be responsible for the loss of as many as 200,000 new and used vehicles.  New cars account for about 15,000 of those vehicles with Nissan reporting it may have to scrap some 6,000 new vehicles.  Other automakers like Toyota/Lexus say they could lose around 3,000 vehicles while Honda/Acura could have to scrap about 3,500 cars.
Meanwhile U.S. automakers like Chrysler are reporting they have lost about 750 vehicles while GM and Ford have not given any estimates yet.  Fisker Automotive, a startup automaker of all-electric vehicles lost 320 plug-in hybrid models worth $103,000 each putting its loss close to $33 Millionbut that would pale in comparison to Nissan's loss of 6,000 vehicles.
Below I have listed some of the Ford Mustang carnage I have come across while browsing through hundreds of Hurricane Sandy photos.  The most difficult to take is the one of the 2013 Mustang Boss 302 in School Bus Yellow which is laying underneath a Mercedes SUV.
Check below for all the Hurricane Sandy Mustang Photos, some have descriptions while others don't.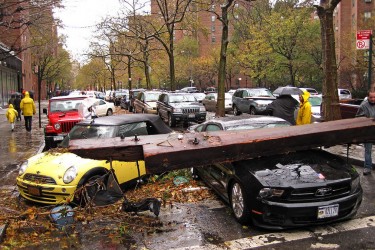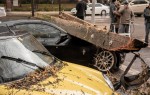 The photo above is probably one you may have already seen as it was taken at East 20th Street near the East River.  A beam estimated to weigh around 4,000 lbs. came to rest of the hood of the car.  The Black Mustang was actually 100 feet farther down the road as the water pushed it back to its resting spot next to a Yellow Mini Cooper.  The water level in that area was 8 feet deep.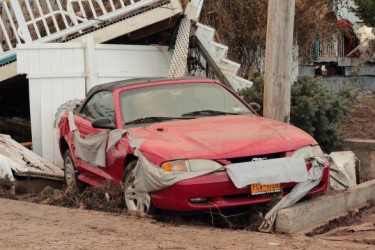 This 1996-98 Mustang GT convertible was at Midland Beach on Staten Island which received heavy flooding.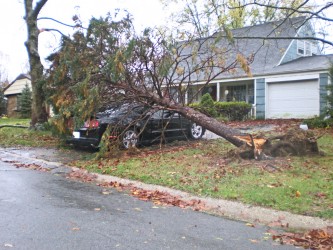 The only tree to fall in this Maryland neighborhood decided to take out a newer Mustang.  A pine tree fell right across the roof.  The picture was taken in Bowie, Maryland.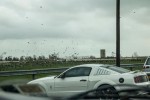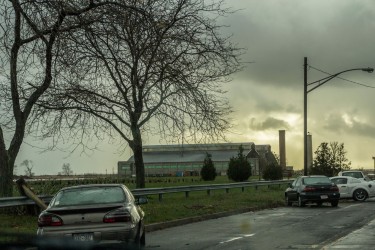 This customized Mustang was on Staten Island near Miller Field when the Hurricane came through throwing the cars around like tin cans.
A new 2013 Mustang Boss 302 with its car cover still holding on somehow managed to find itself under a Mercedes SUV.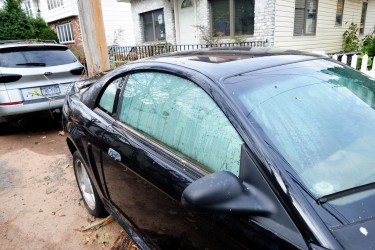 An SN95 looks like it was completely filled with water.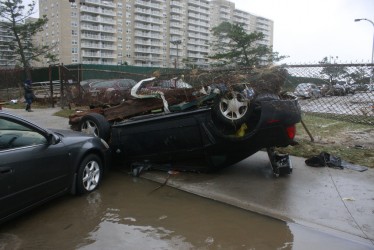 A V6 Mustang ended up on its roof after the Hurricane came through.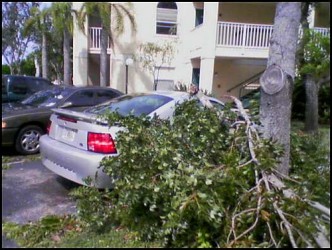 Another V6 Mustang was hammered by falling branches.