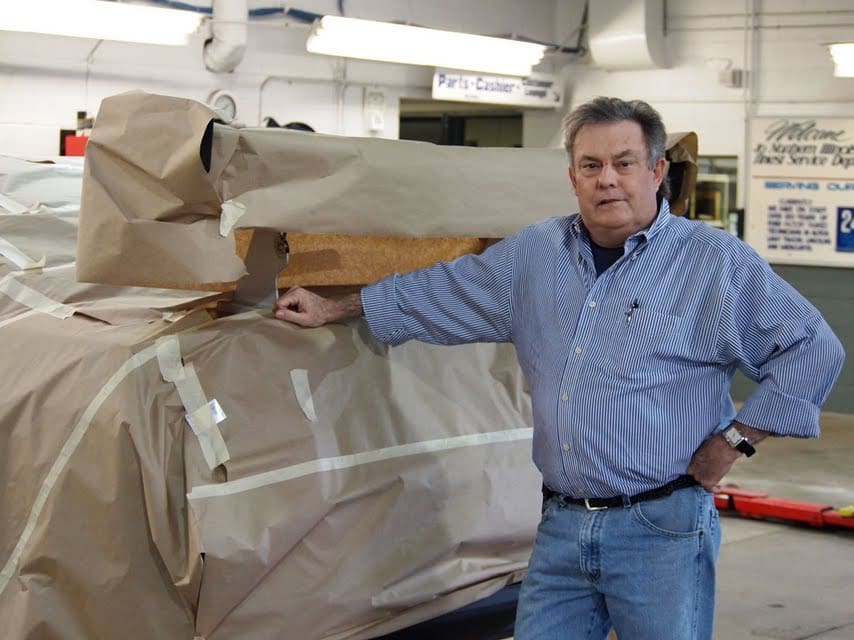 Kenny Brown, race car builder and supplier of aftermarket Mustang parts stands next to his latest creation, a 'Super Mustang' of sorts that is slated for a limited production run.  Kenny recently gave a sneak peak to StangTV who posted several photos of the track themed 'Super Mustang'.
In the photos below you can clearly see the Mustang has track racing in its future with a set of large Baer brakes wtih 14-inch rotors and six-piston calipers, full roll cage, heat extractor hood and large functional rear spoiler.  Under the hood you can see a Boss 302 intake mated to a new 5.0-liter engine and expect to see full suspension and handling goodies courtesy of Kenny Brown.
As of now those are all the details we have but check back later as news of this vehicle should be coming soon.  Check below for all the photos.
Source: StangTv
Details are few and far between but