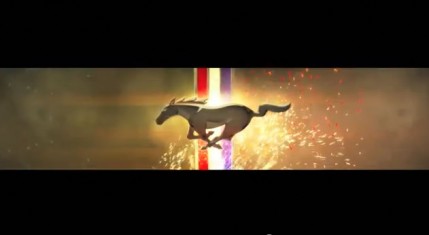 Late last week Ford Motor Company announced the Ford Mustang will officially be sold in Europe as part of their "One Ford" Global strategy which is to make each of the company's vehicles available in the U.S. and overseas.  Ford  unveiled 15 new or restyled vehicles for the European market at a gathering of Ford dealers in Amsterdam this past week with those vehicles launching over the next five years to revive slumping sales.
While other carmakers are holding back on new car launches due to tanking European demand, Ford executives announced that the Detroit carmaker will accelerate new car launches in Europe, expanding its lineup of SUVs, restyling the hot-selling Fiesta, redesigning its commercial vehicles and bringing the iconic Mustang sports across the Atlantic.
No mention of what model year Mustang will make its debut in Europe but my guess is the 2015 Ford Mustang will be a safe bet.
Many of the vehicles will be offered with Ford's 1.0 liter EcoBoost engine that increases performance while achieving greater fuel efficiency.  For Europeans the 2015 Mustang will probably come with a V6 or a 4-cylinder EcoBoost engine, don't expect the 5.0-liter V8 to be an available engine size for the European market with the Fuel prices being so high.
Ford forecasts that car sales in Europe, including Russia, will increase by 20 percent in the next five years to 23 million vehicles.
Ford CEO Alan Mulally said the so-called "One Ford" strategy has helped the automaker post 12 straight quarters of profits.
Source: Ford Motor Company