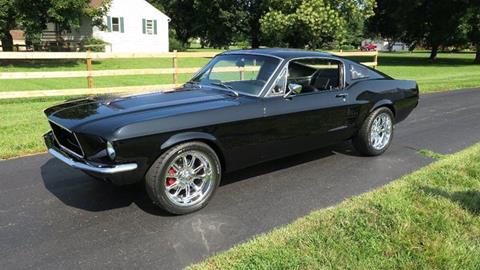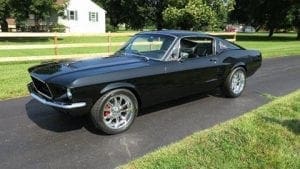 If 412 horsepower from the new 2011 Mustang GT 5.0 does not satisfy your craving for power than Ford Racing has you covered with a new lineup of three Supercharger systems.  Ford Racing has made available a new 2.3-liter twin-screw supercharger for the 2011 Mustang GT 5.0 that can produce up to 624 horsepower and 536 lb-ft of torque.
The new supercharger is Ford Racing's first power upgrade component for the new 5.0 engine. It was developed by Ford Racing engineers, in close collaboration with Ford Motor Company's powertrain engineers, Team Mustang, and key partners in Roush and Whipple. The supercharger is being seen for the first time Saturday at the annual Woodward Dream Cruise in the Ford Mustang Alley display.
"Superchargers are the ultimate in power upgrades for Mustang enthusiasts," said George Goddu, Ford Racing Performance Group Manager. "Calibration for a modern V8 engine, especially one with twin-independent variable cam timing, is incredibly complex. Production calibration for the 5.0 engine took 19 months. Having that knowledge base to work from is a huge advantage.
"In fact we had the whole engineering background of the engine right from initial concept," Goddu added. "With that knowledge base, and extensive collaboration across the team, we are able to offer a top-notch supercharger, induction kit and the optimum calibration. This results in great power, drivability and durability."
"After more than 100 hours of accelerated durability testing, the entire Ford Racing package performed flawlessly" reports Dev Saberwal, Ford Racing's lead calibration engineer, "Ford Racing performance parts are subjected to extensive testing to ensure optimum performance across a broad range of conditions."
This supercharger comes as a complete package, and it's available in three levels: a 525 hp kit with a 12/12 warranty; a 624 hp kit and a tuner kit for racing and extreme enthusiasts. Each of these impressive kits gives 2011 Mustang owners the opportunity to boost the performance of their cars to new levels.
Ford Racing Performance Parts offers a large selection of performance products from complete race cars to injectors. For Mustang enthusiasts Ford Racing's catalog of performance upgrades offers a range of enhancements for the 2011 Mustang as well as a wide range of power, chassis-system and appearance upgrades for 2010, 2005-2009 and earlier Mustangs.
THE FORD RACING SUPERCHARGER 525HP KIT (M-6066-MGT525D) INCLUSIONS
2.3L twin-screw supercharger assembly
Intake manifold
Complete air-to-liquid intercooler system
Drive belt
47 lb./hr., high-impedance fuel injectors (M-9593-LU47)
Ford Racing ProCal tool with performance calibration
12 month /12,000 mile warranty (when installed by a Ford or Lincoln dealer)
Produces 525 SAE hp @ 6400 rpm and 470 SAE lb.-ft. @ 4200 rpm, at approximately 7 psi of boost with 93 octane fuel
MSRP $7,199.00 (black) and $7,799.00 (polished chrome)
THE FORD RACING SUPERCHARGER 624HP KIT (M-6066-MGT624D) INCLUSIONS
2.3L twin-screw supercharger assembly
Intake manifold
Complete air-to-liquid intercooler system
Drive belt
47 lb./hr., high-impedance fuel injectors (M-9593-LU47)
Ford Racing ProCal tool with performance calibration
Produces 624 SAE hp @ 6900 rpm and 536 SAE lb.-ft. @ 4700 rpm, at approximately 9 psi of boost with 93 octane fuel
MSRP $7,499.00 (black) and $8,099.00 (polished chrome)
THE FORD RACING SUPERCHARGER TUNER KIT (M-6066-MGT23TD) INCLUSIONS
2.3L twin-screw supercharger assembly
Intake manifold
Complete air-to-liquid intercooler system
Drive belt
47 lb./hr., high-impedance fuel injectors (M-9593-LU47)
MSRP $6,499.00 (black) and $7,099.00 (polished chrome)
Source: Ford Racing