Live on Collecting Cars is a Scott McLaughlin Limited Edition (SM17) Mustang by Herrod Performance with just 99 kilometers (62 miles) on the odometer.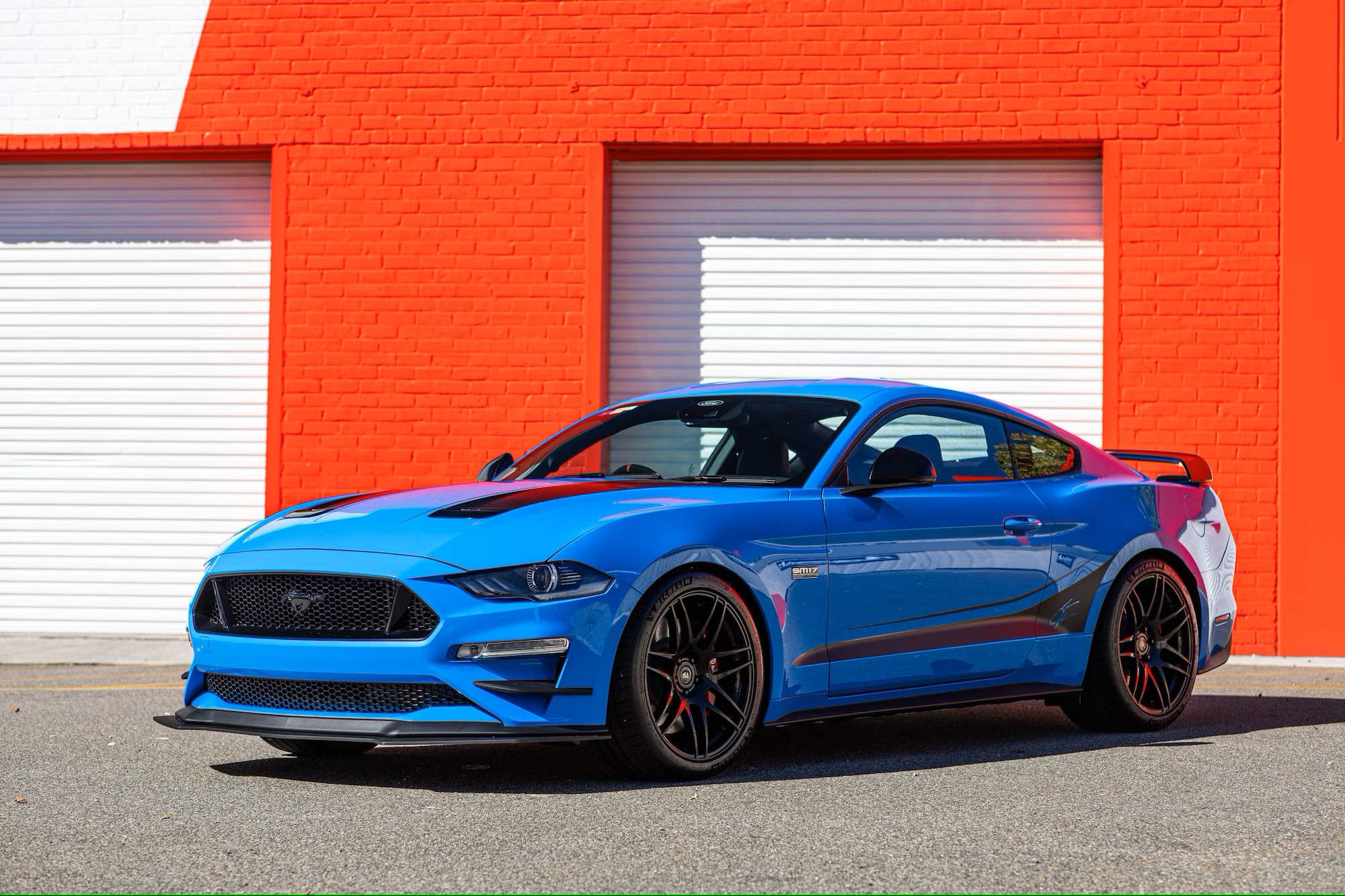 The SM17 Limited Edition Mustang, known as the Scott McLaughlin Limited Edition Mustang, was a collaborative effort between the Australian tuning garage Herrod and Scott McLaughlin. This special edition Mustang incorporates a range of enhancements that span across suspension, aesthetics, and aerodynamics.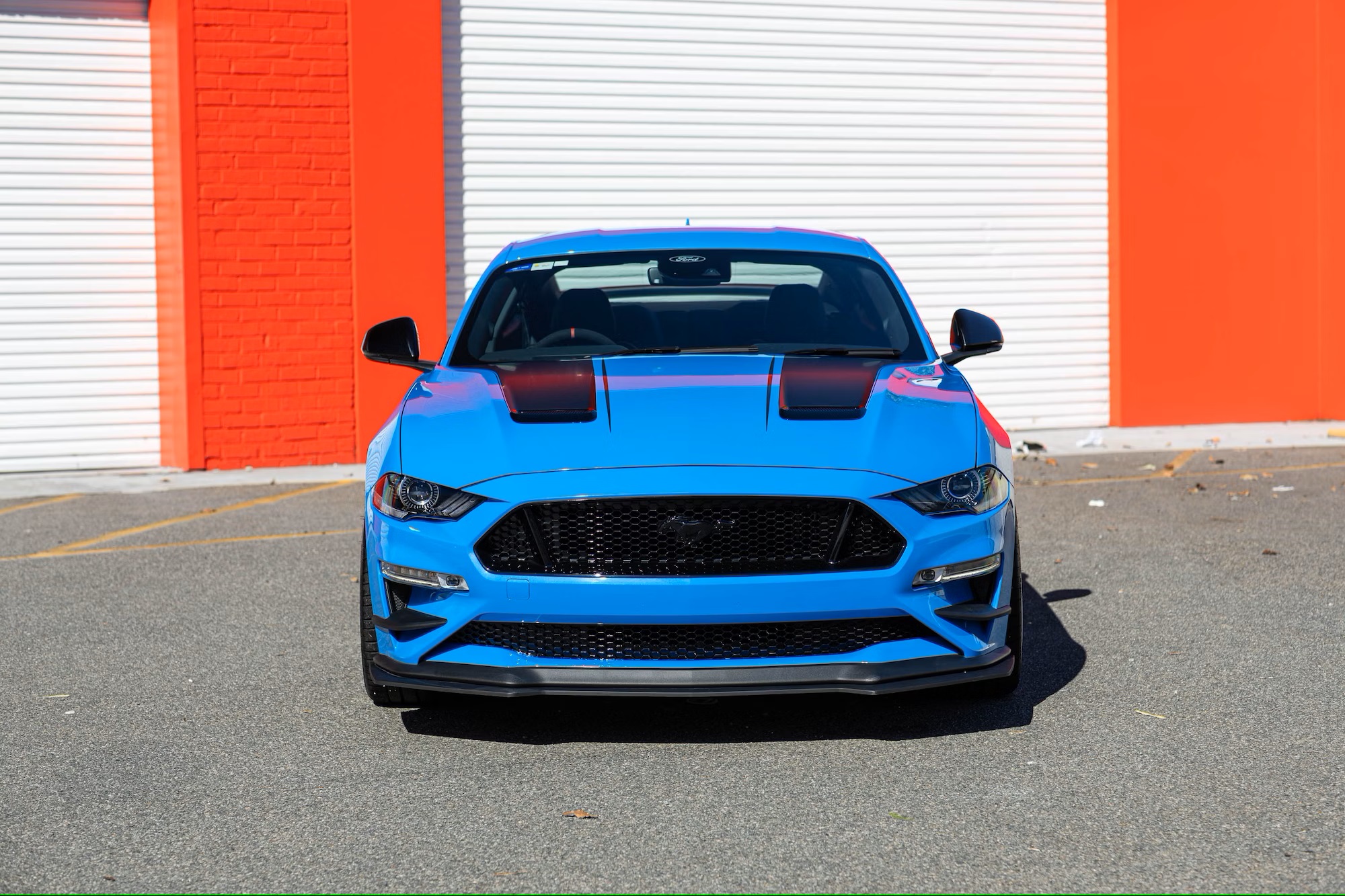 Among the notable upgrades are the distinctive Herrod Performance engine oil cooler, contributing to crisper gear shifts. A stainless-steel cat-back exhaust system with black chrome tips enhances the auditory experience. The vehicle also features a unique lowered Ford Performance Herrod magna ride kit, complete with adjustable sway bars. Gloss black SM17-badged wheels with red calipers accentuate the design, complemented by bespoke SM17 body decals bearing Scott McLaughlin's signature. The interior boasts a Herrod flat-bottom steering wheel and is luxuriously trimmed in Italian leather.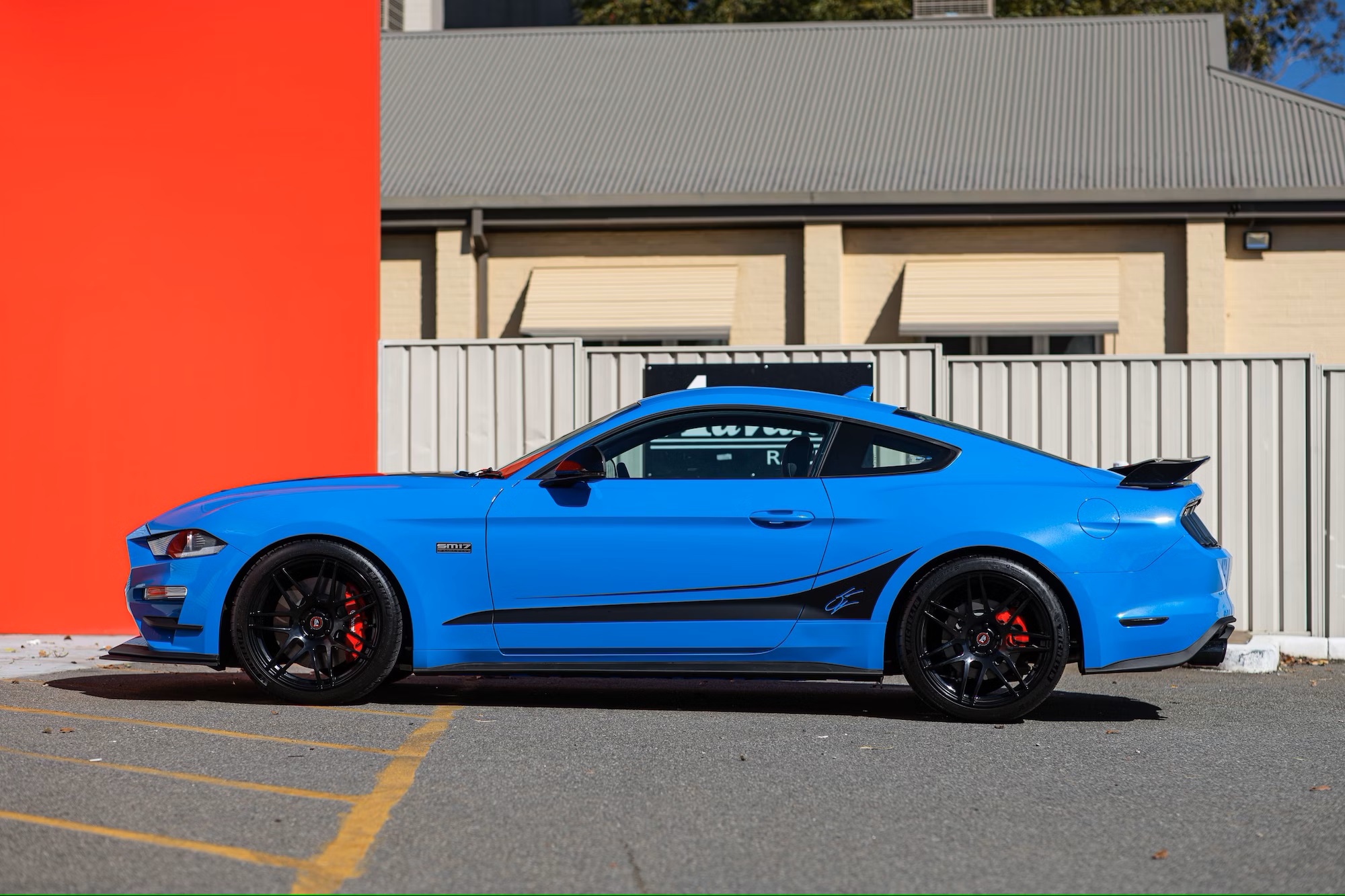 Presented in Grabber Blue Metallic, the cabin showcases black leather upholstery, enriched by red and white stitching. The 'SM17' lettering adorns the front seat backrests, adding a personalized touch. This particular example bears the distinction of being Limited Edition SM17 vehicle number 48 out of a mere 50 units allocated for Australia. Its black 20-inch wheels are encased in Michelin Pilot Sport 4S tires.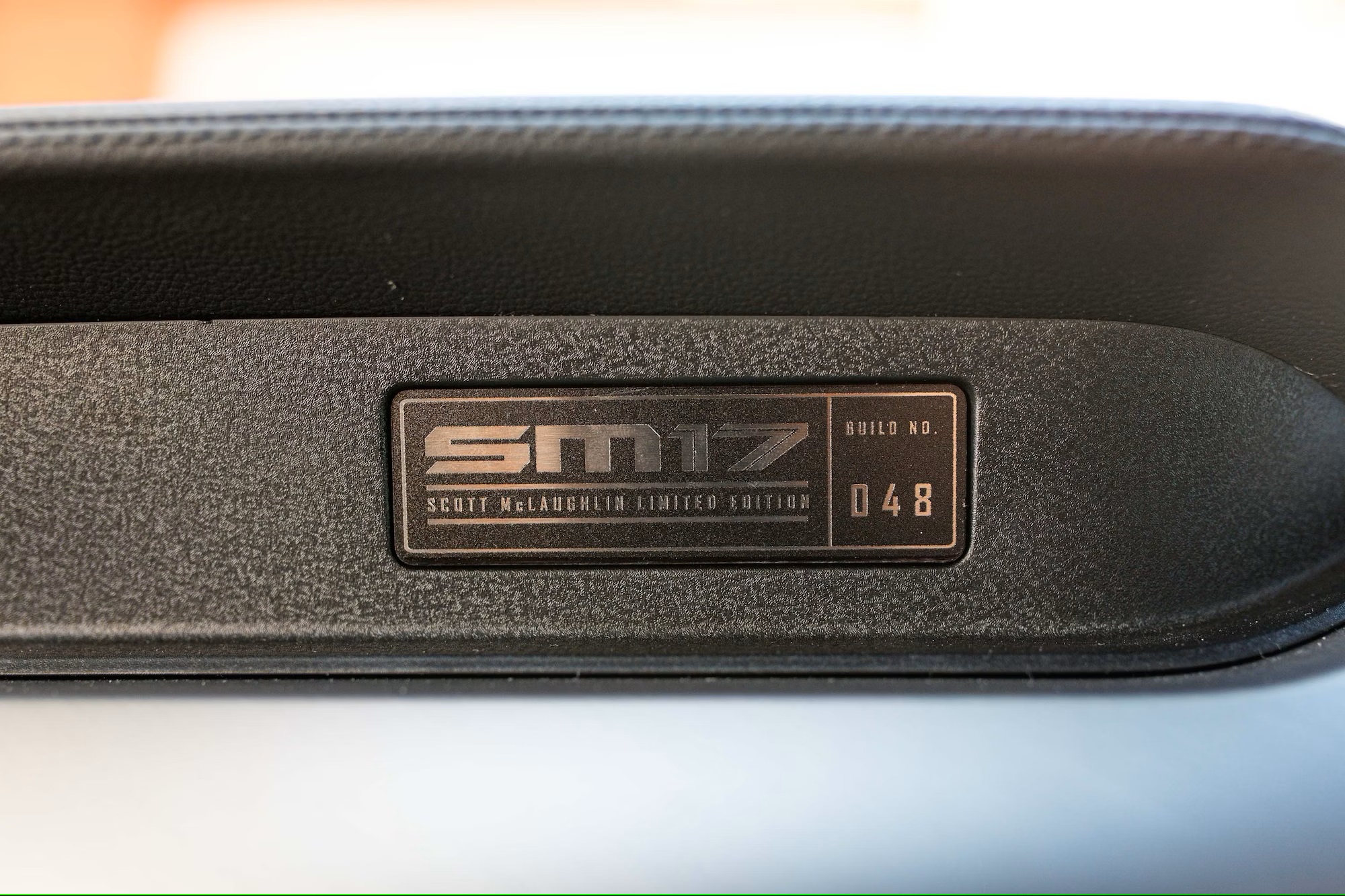 The comprehensive specification includes rear parking sensors, adaptive cruise control, air conditioning, heated and ventilated front seats, a premium Bang & Olufsen sound system, and a central infotainment touchscreen equipped with satellite navigation and seamless smartphone connectivity. Propelled by a supercharged 5.0-liter V8 engine, the vehicle unleashes a commanding 578kW (775 horsepower) and 810Nm of torque to the rear wheels through a responsive six-speed manual transmission.
This SM17 Limited Edition Mustang represents a captivating blend of distinctive aesthetics and high performance, setting it apart from the standard Mustang range. With only a select few units designated for Australia, this vibrant Grabber Blue example stands as a remarkable addition to any collection of American automotive icons. Equally adept at weekend excursions, long-distance road trips, and memorable appearances at car shows, it promises an exhilarating driving experience.
Source: Collecting Cars