This stunning 2020 Ford Shelby GT500 lives up to its iconic name with its highest-ever performance in a production Ford vehicle and a strikingly aggressive appearance. It sports a Shadow Black finish with Oxford White over-the-top stripes, a distinctive louvered hood, HID headlights, heated mirrors, Cobra puddle lamps, a prominent rear wing, and LED taillights featuring sequential turn signals.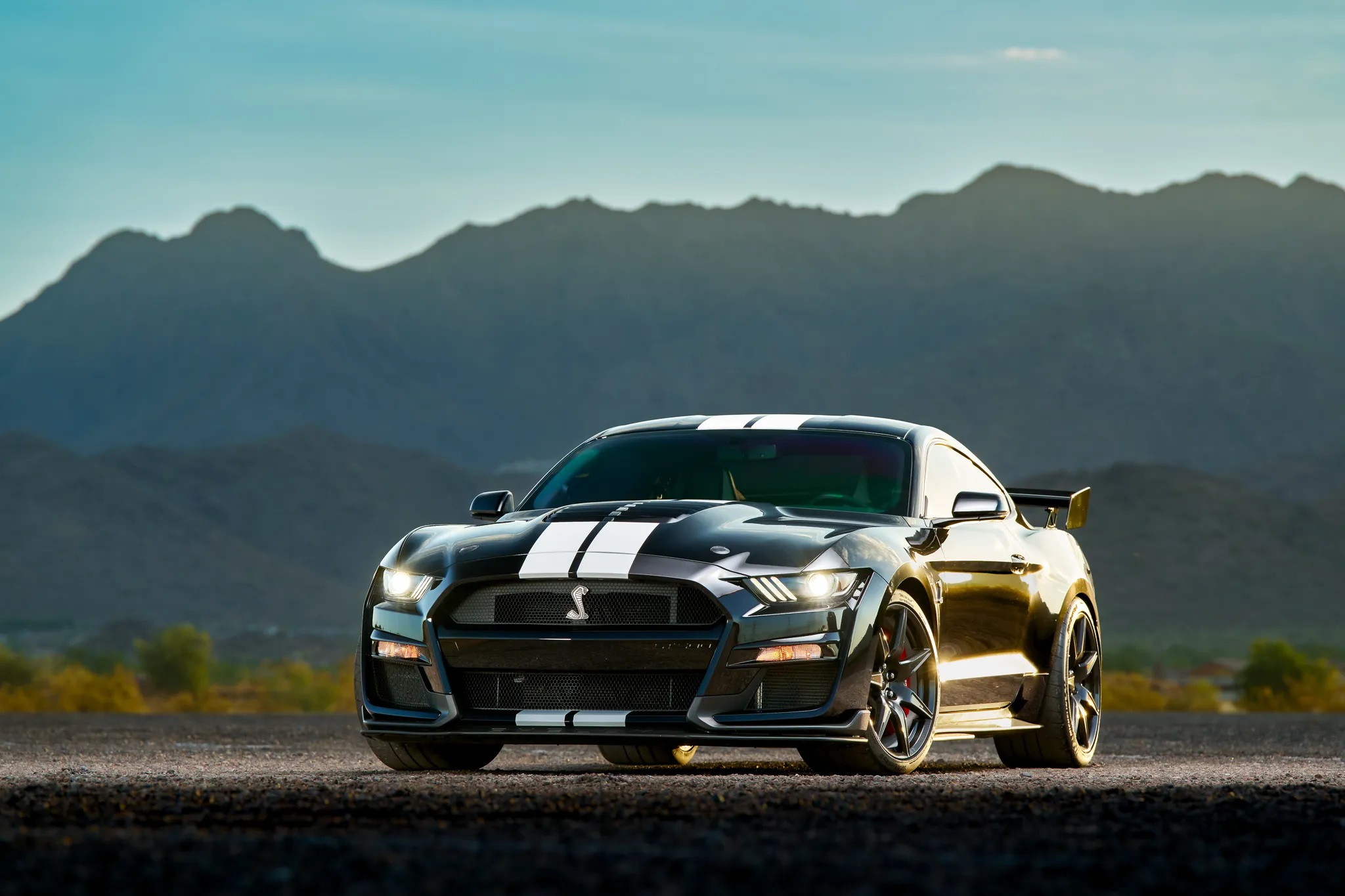 Beneath the hood lies a hand-assembled 5.2-liter Predator V8 engine, producing an impressive 760 HP at 7,300 RPM and 625 lb-ft of torque at 5,000 RPM. These numbers translate to a swift 3.4-second acceleration from 0 to 60 MPH and a governed top speed of 180 MPH. This performance is complemented by a 7-speed dual-clutch transmission and a 3.73:1 Torsen rear differential.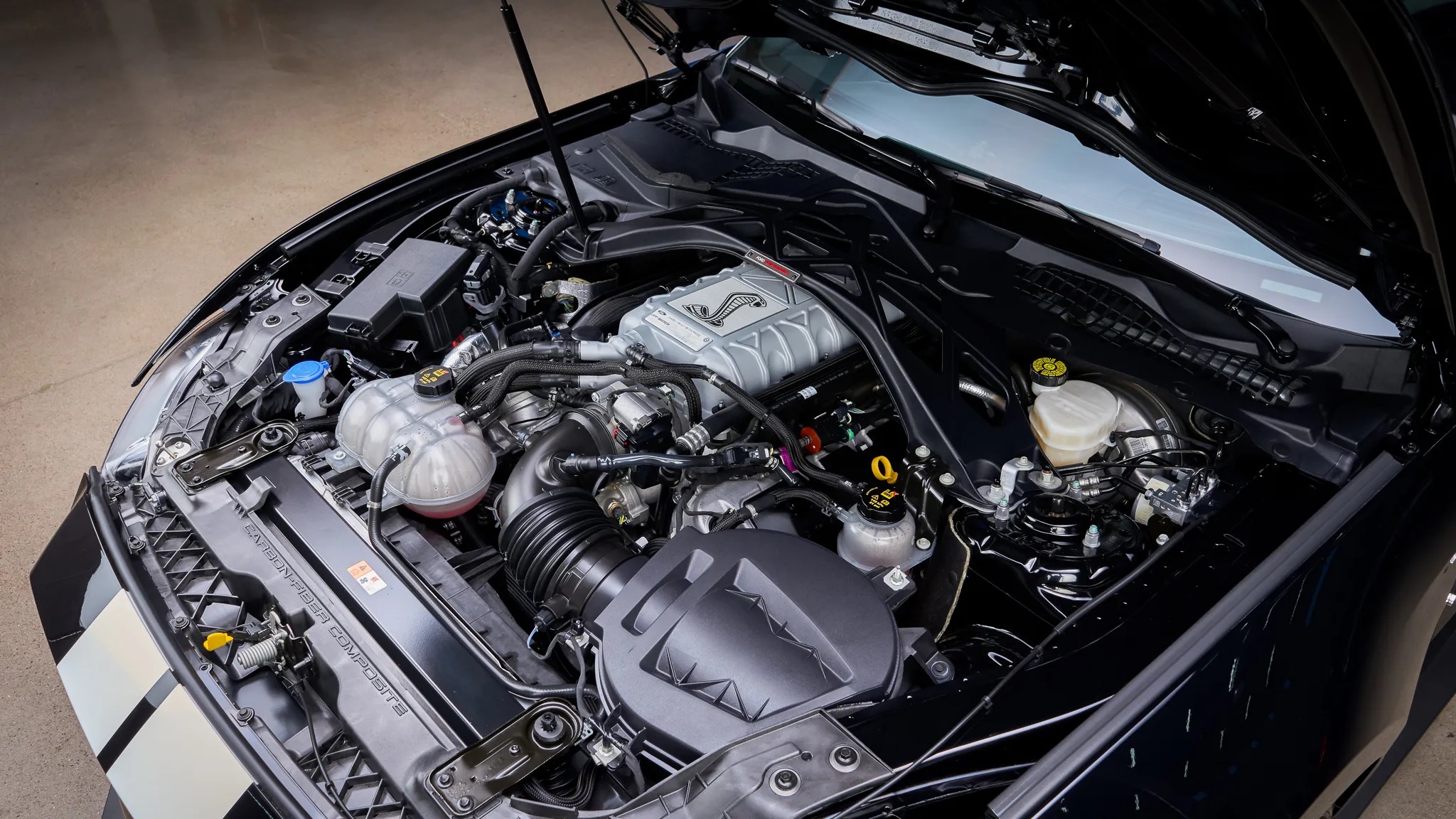 To enhance its performance credentials, this 2020 GT500 is equipped with the optional Carbon Fiber Track Pack, a package valued at $18,000. This package includes 20-inch exposed carbon-fiber wheels fitted with Michelin tires, an exposed carbon-fiber GT4 rear wing, wheel locks, an exposed carbon-fiber instrument panel, splitter wickers, and the removal of the rear seats, which are replaced with leather-trimmed Recaro seats.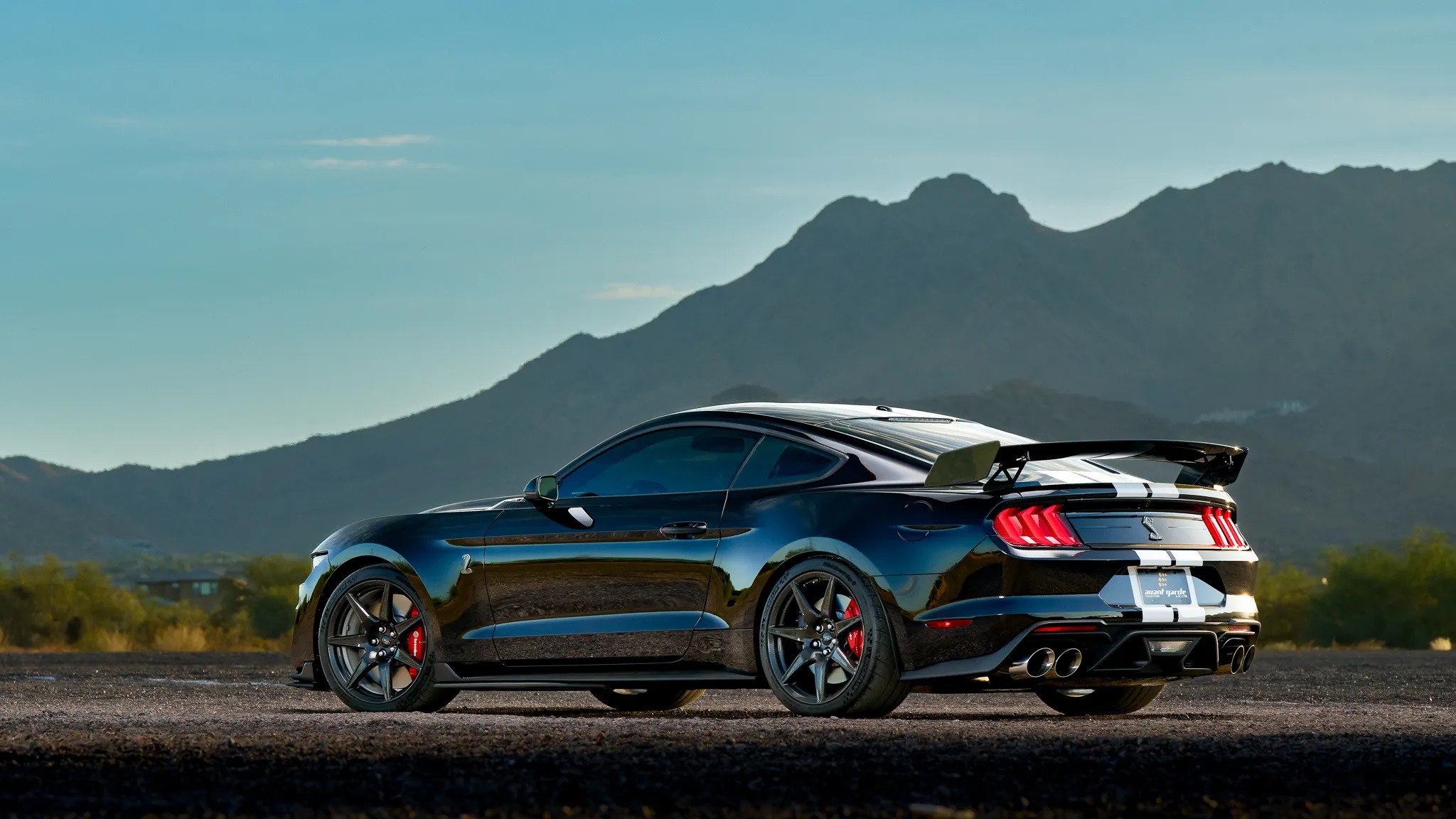 The Carbon Fiber Track Pack not only gives the GT500 a more aggressive appearance with its GT4-spec rear wing but also reduces weight by incorporating carbon-fiber components. These enhancements significantly improve the GT500's agility on the racetrack.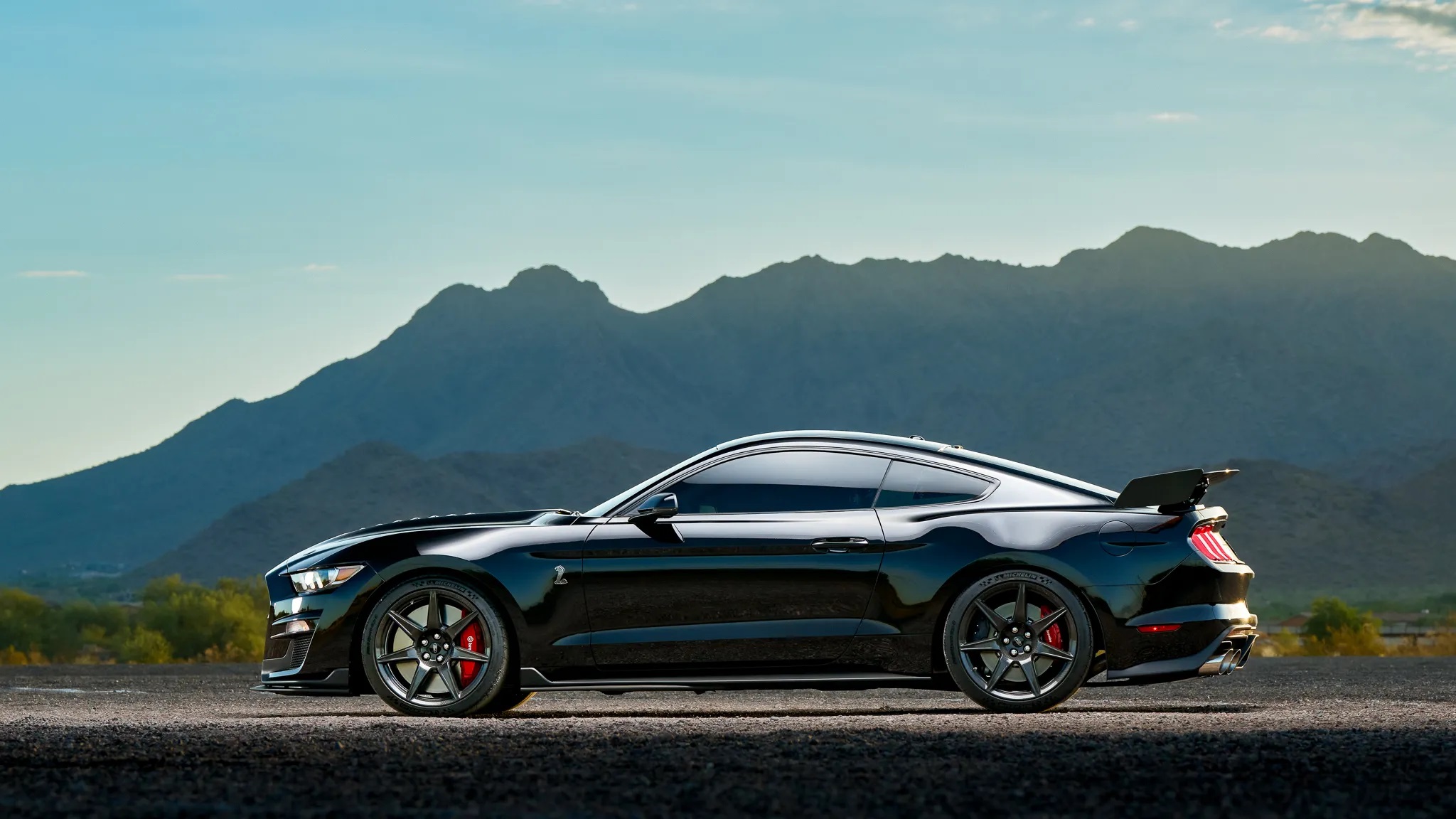 With only 3,000 miles on the odometer and the production of the GT500 having ceased after 2022, this 2020 model, fully equipped with the Carbon Fiber Track Pack, is a highly sought-after gem for devoted Shelby enthusiasts. If you're eager to become the next owner of this low-mileage 2020 Ford Mustang Shelby GT500 Carbon Fiber Track Pack, don't miss the chance to bid on Bring A Trailer.
Source: Bring A Trailer