Live on Collecting Cars is a special edition high-performance 2016 Ford Mustang Shelby GT350R 'Hennessey HPE850,' previously owned by renowned Mustang tuner and President of Hennessey Special Vehicles, John Hennessey.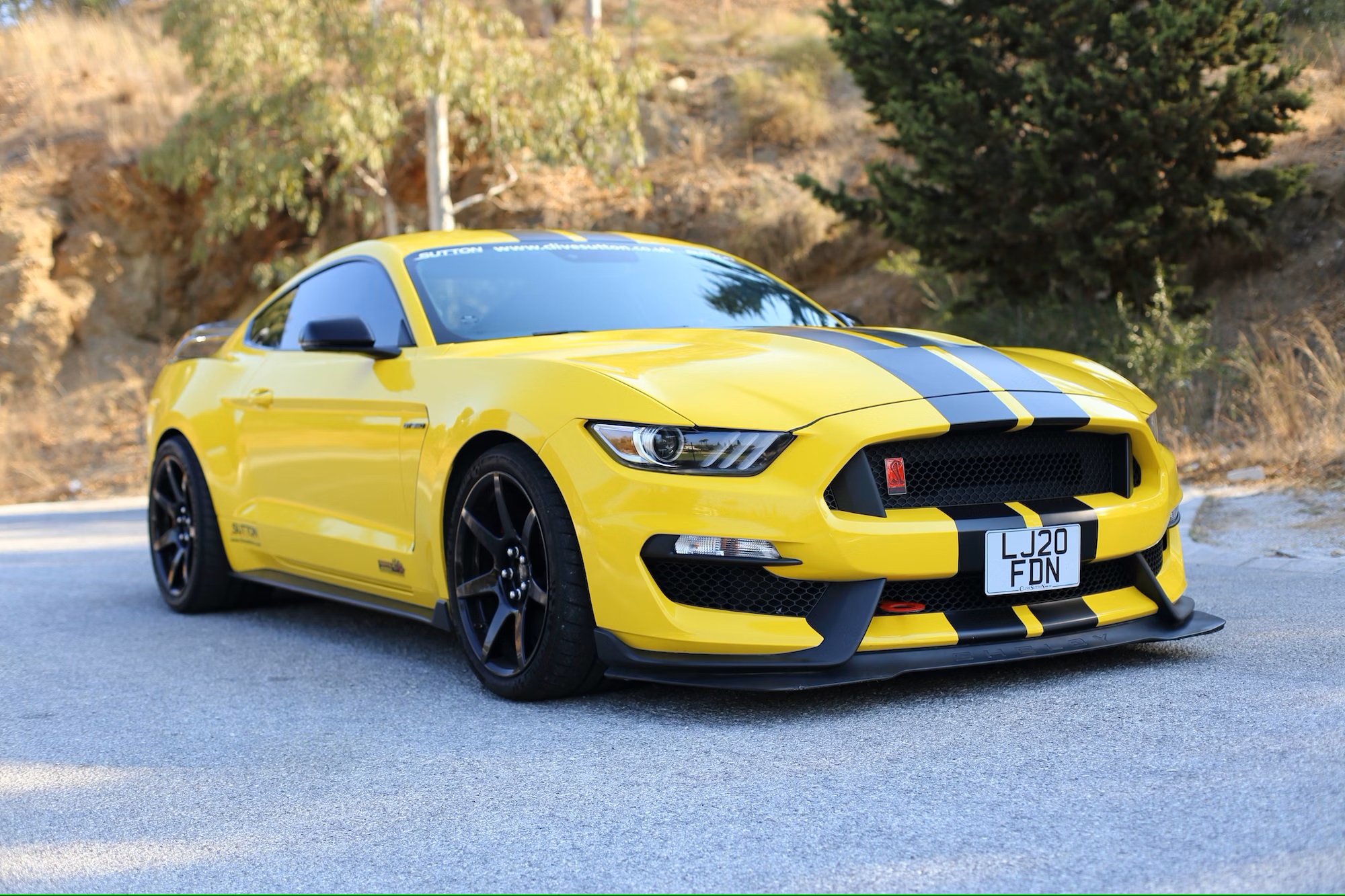 This well-known car was driven by Matt LeBlanc in Season 25, Episode 1 of Top Gear, featured in a triple test against the Jaguar F-Type SVR and the McLaren 570GT. Subsequently, it served as a long-term vehicle for Top Gear magazine.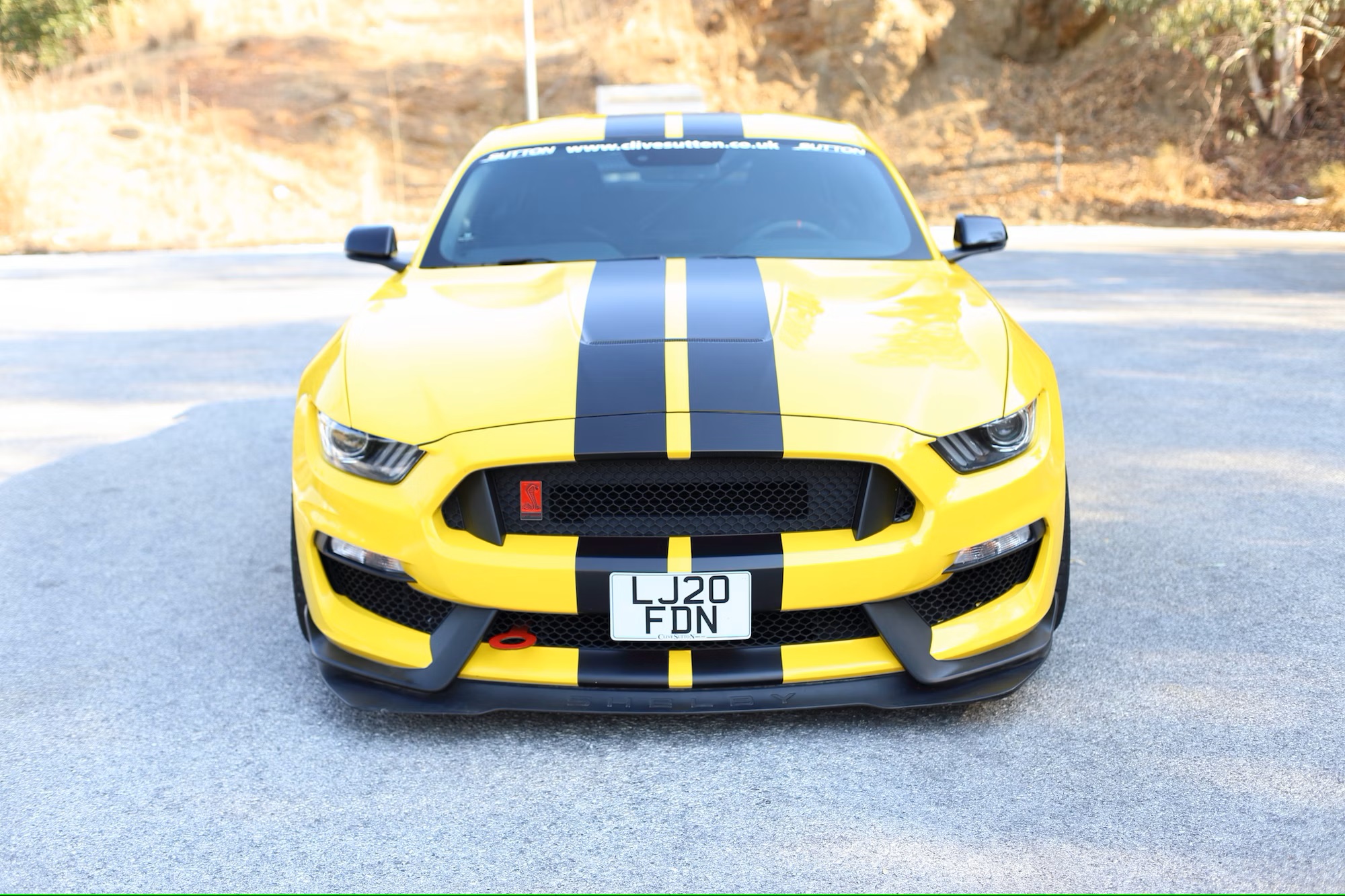 The GT350R boasts a two-tone yellow and black vinyl wrap over Wimbledon White paint, complemented by black leather upholstery in the cabin. Exterior highlights include a GT350R-specific front splitter, a carbon composite grille, a carbon fiber rear wing, a vented aluminum hood, and matching rear fenders. Equipped with MagneRide adaptive suspension and 18-inch carbon-fiber wheels, it features Brembo brakes, two-piece brake discs, and upgraded lines and pads. Inside, the cabin features Recaro front seats and the optional Electronics Package.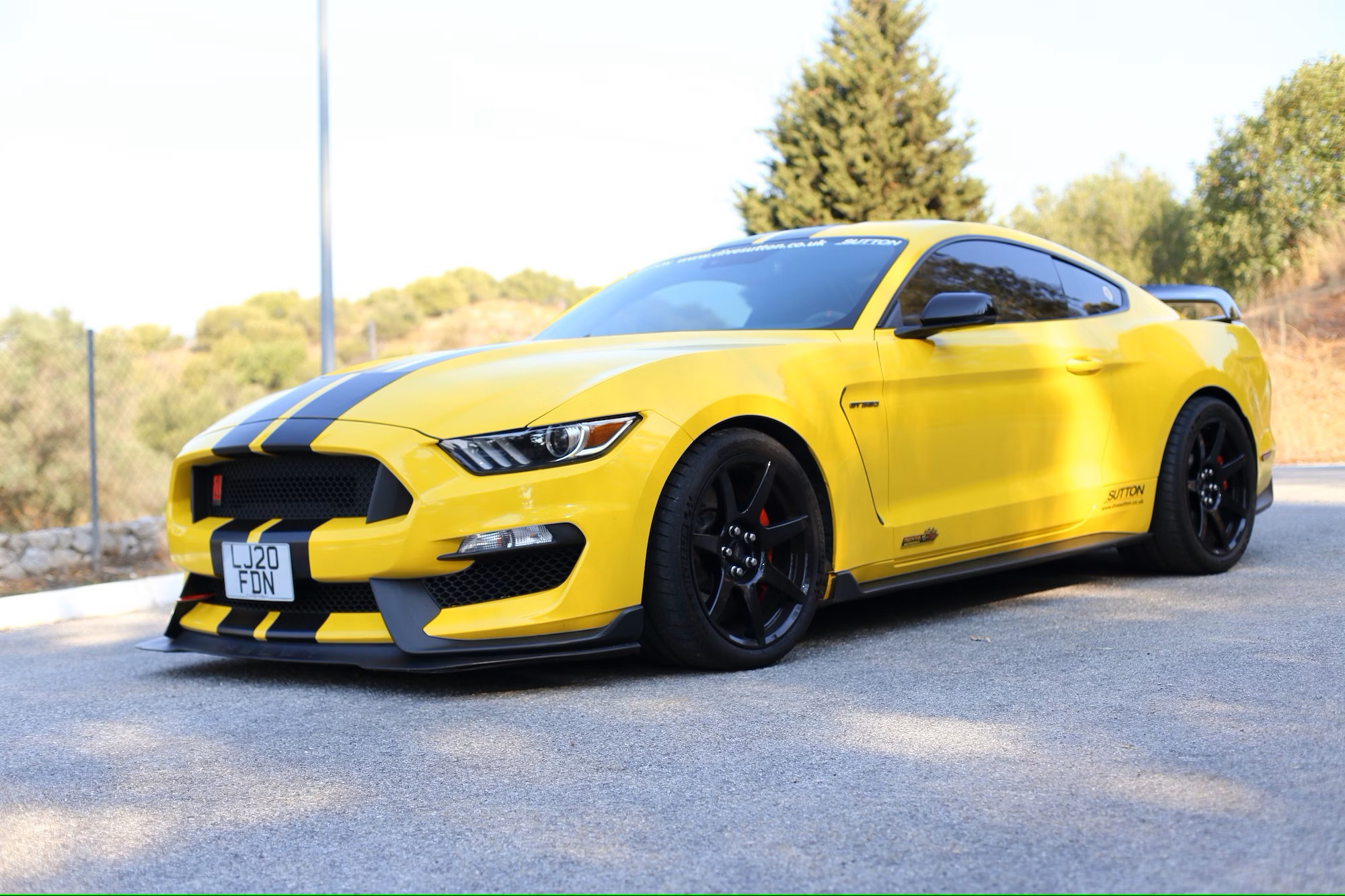 Power is derived from a supercharged 5.2-liter DOHC 'Voodoo' V8, enhanced with the HPE850 performance package, delivering a total output of 858bhp and 673lb-ft of torque. Paired with a six-speed manual gearbox and a limited-slip differential, the 'Voodoo' V8 includes a 2.9-liter supercharger, improved fuel injection, a carbon-fiber induction kit, and a remapped ECU.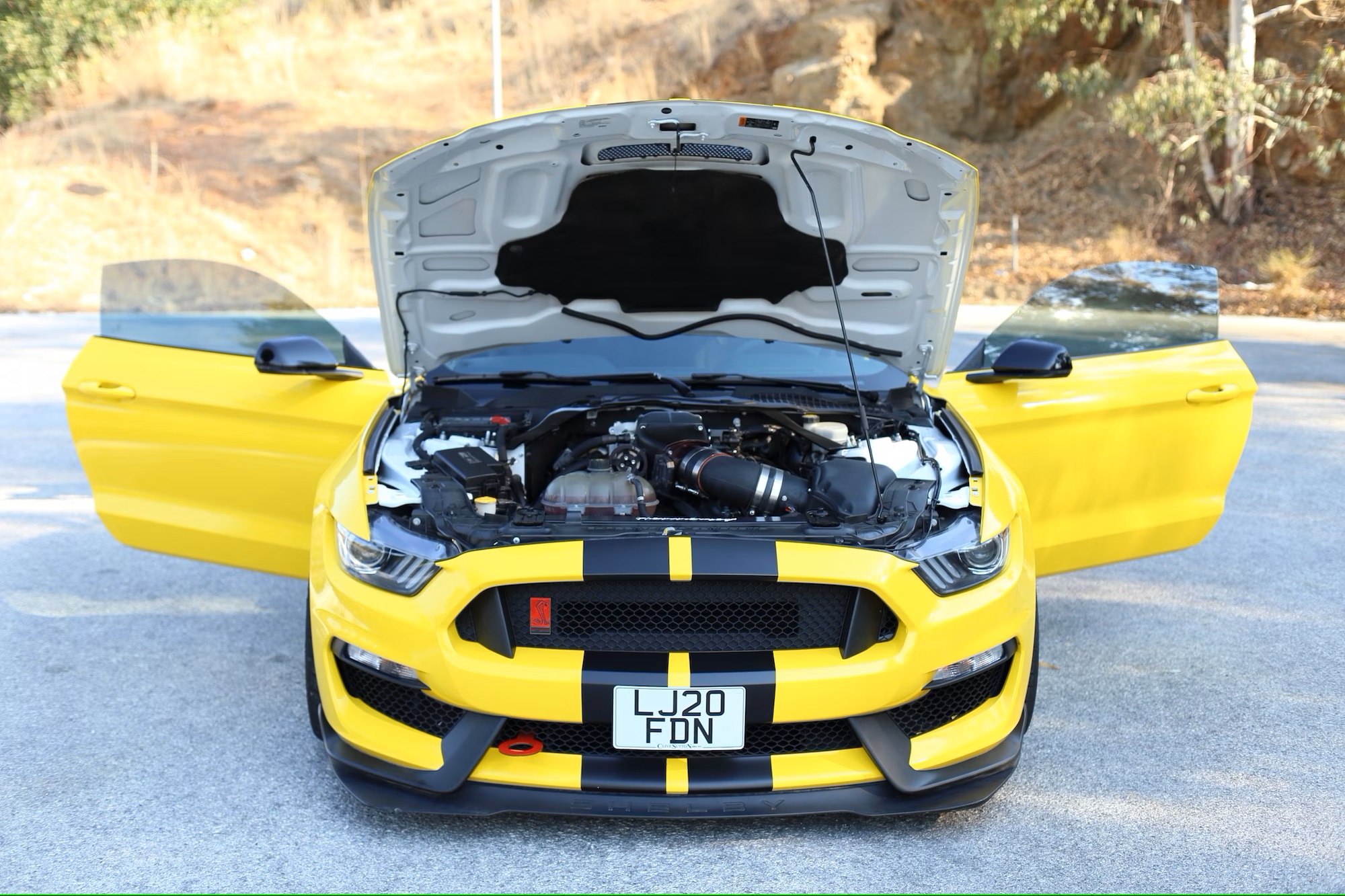 Aftermarket additions include a JLT intake system, high-performance engine software, tow rings front and rear, a custom-built rollbar, four-point harnesses, and a fire suppression system. Stainless-steel brake lines and new racing brake pads enhance performance, with an extra set for the front included.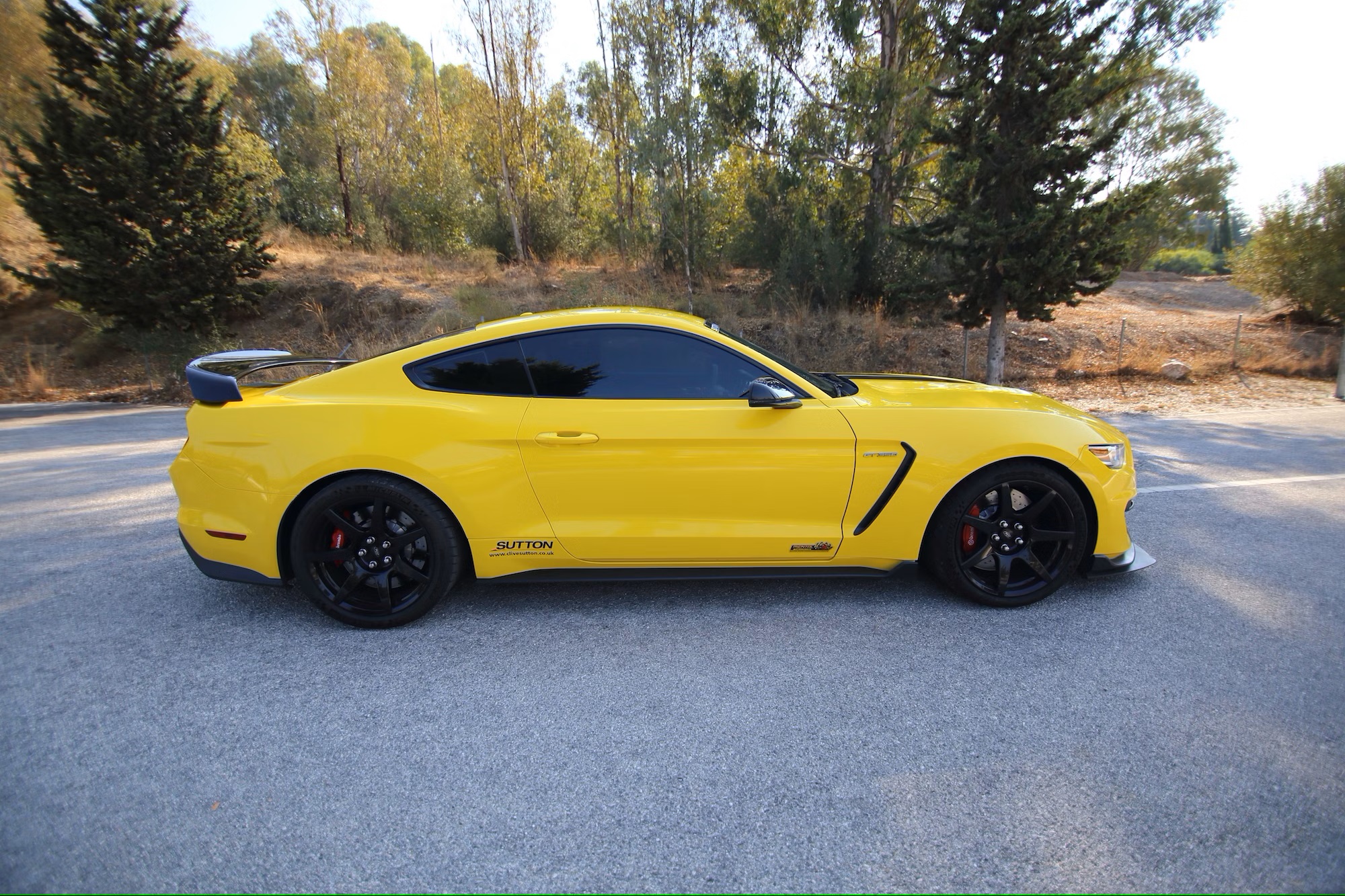 Extensively modified, this Shelby Mustang stands out on both road and track. With its 858bhp supercharged V8, it promises an exhilarating experience for its next owner, making it an ideal companion for weekend drives and track day sessions alike.
Source: Collecting Cars