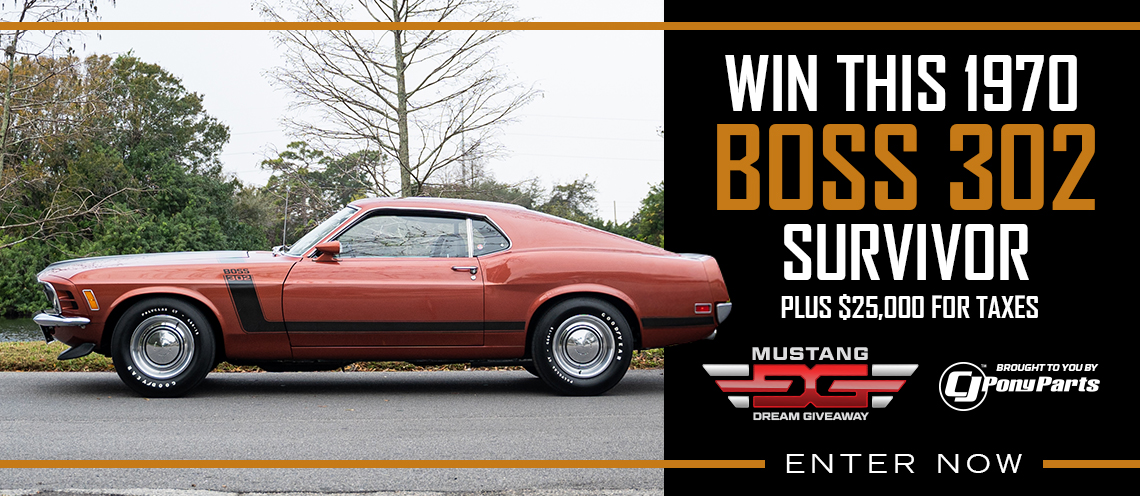 Bring A Trailer is offering a 1968 Ford Mustang Fastback which is one of the first 50 "135-series" 428 Cobra Jet cars that were manufactured for NHRA stock class homologation. The example is the third unit produced.
Each unit was then made to have a Wimbledon White finish matched with black vinyl upholstery. Under previous ownership, the example was modified to fit larger racing tires. After acquisition, the current consigner had the example repainted in 2021. The consigner also revealed that the bumpers and a few trim pieces were also replaced.
This Fastback is fitted with staggered-width 15-inch Cragar chromed steel wheels on 5.60-15 Pro-Trac front tires and for the rear, it had an L60-15 Goodyear Rally GT rubber. Unassisted drums at all four corners provide the braking power for the example.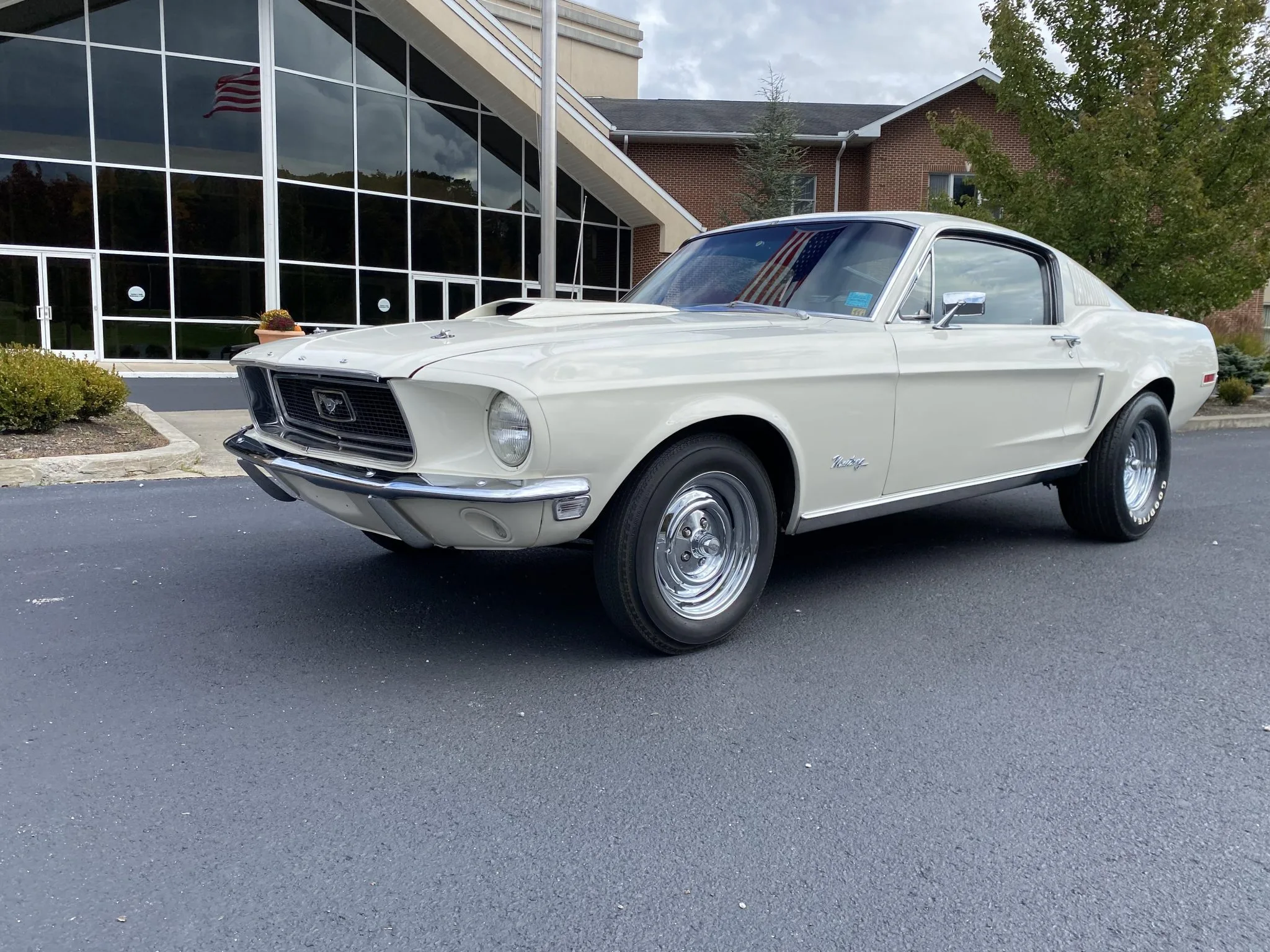 For the interior, it features low-backed bucket seats and a folding rear bench with black vinyl upholstery. The carpets are protected by ridged, Mustang-branded rubber liners while the trunk floor is protected by replacement plaid liner covers.
A blanking plate is put in the place where the radio should have been. On the left side of the dashboard sits the controls for the heater. A two-spoke steering wheel sits in front of the gauges like the 120-mph speedometer, tachometer, temperature, and fuel gauges. The five-digit odometer shows only 24k miles although total mileage is unknown. The consigner added only 50 miles in 2021.
Mounted under the dash is an aftermarket gauge pod that monitors amperage, water temperature, and oil pressure.
When new, the 428ci Cobra Jet V8 engine was rated at 335 hp and 400 lb-ft of torque. It was rebuilt in 2021 and was given new pistons, bearings, and valves as well as an .030-inch overbore. A C8AE-6090-J cylinder head was replaced with a similar version from a Mercury Cougar GT-E. The removed cylinder head will also be part of the sale.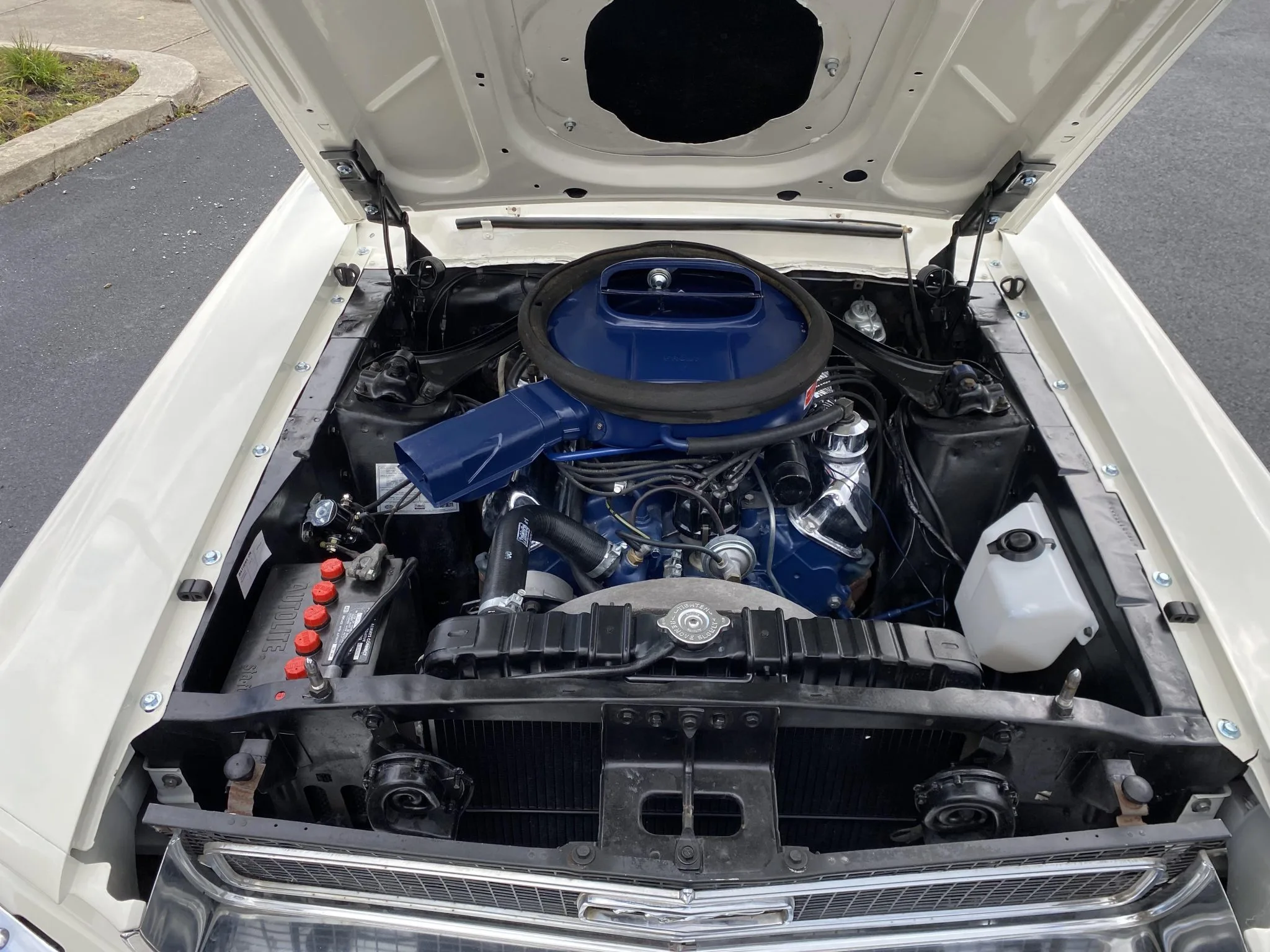 Induction is from a four-barrel carburetor stamped C80F-9510-AA dated December 1967 and supplied by a Carter X fuel pump.
The dual exhaust system has Cobra Jet manifolds, Flowmaster mufflers, and an H-pipe. The McLead clutch and pressure plate as well as the fuel tank were all replaced. A Toploader four-speed manual transmission and a 3.50:1 Ford 9-inch rear end with 31-spline axle shafts delivers power to the rear wheels.
The Deluxe Marti report details the equipment, factory color scheme, build statistics, and also the production date of December 26, 1967. The report also confirms that the example is one of the first 50 Cobra Jet Mustangs made. The first car in the series was given a chassis number that ends in 135007, the chassis number of the example ends in 135009.
As of writing, the 1968 Ford Mustang Fastback 428 Cobra Jet has a bid of $70,000 and the auction will end on January 3, 2022.