The Shelby GT350R served as Ford's turnkey racecar in the SCCA's B/Production class, achieving significant victories at renowned tracks like Sebring and Daytona. Initiated by Lee Iacocca, Ford shipped special 1965 Mustangs without windows, heaters, upholstery, and more to Shelby's facility for transformation. Equipped with 271 HP 289 cubic-inch V8s, these Mustangs were revamped with a High-Rise aluminum intake manifold, Holley carburetor, Cyclone Tri-Y headers, and an oil cooler.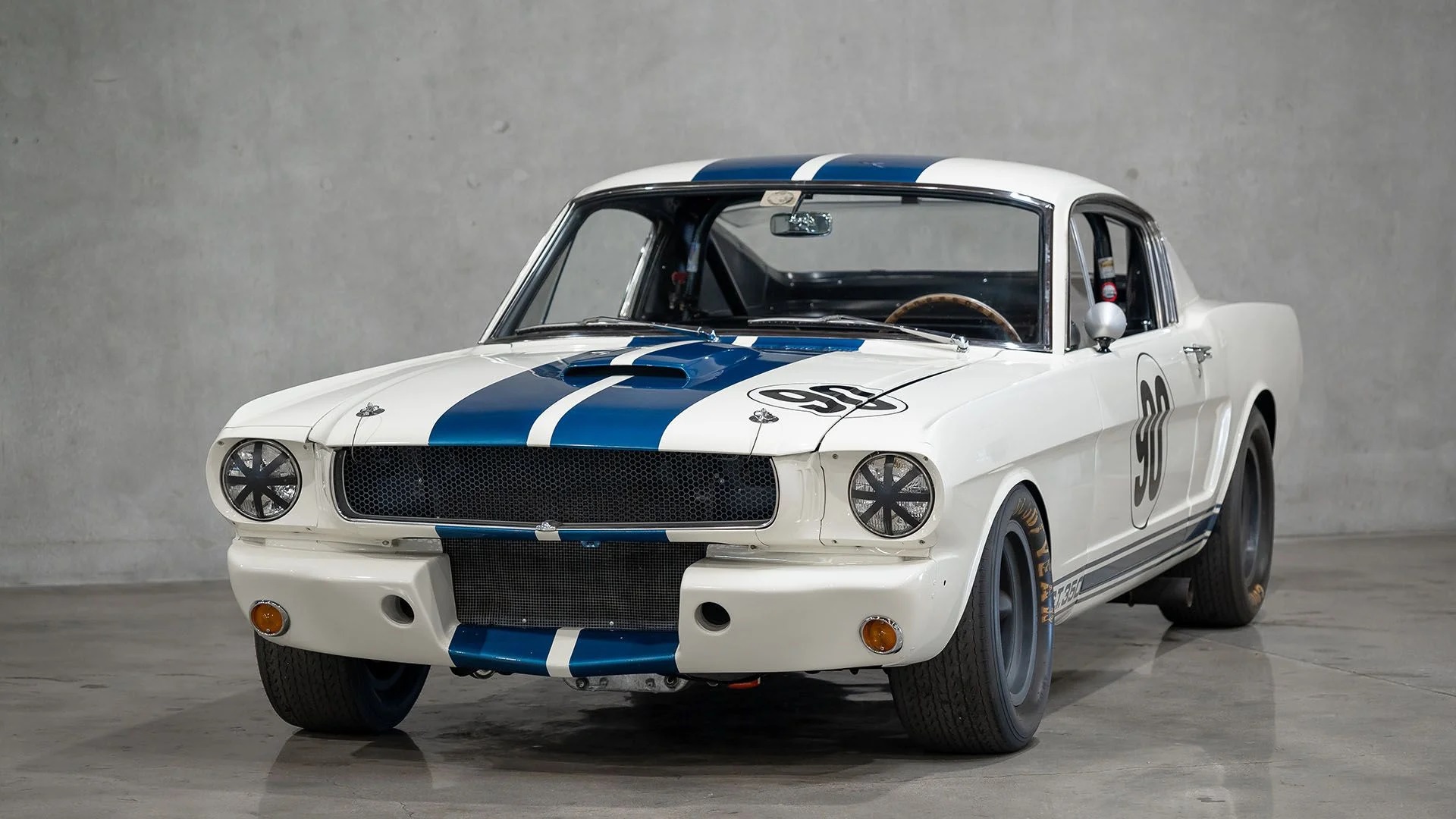 Shelby enhanced the powerplant to 350+ HP using performance tweaks, paired with a Borg Warner T-10M four-speed transmission. Suspension adjustments, traction bars, a new differential, and a larger fuel tank were integrated. Beyond its racing success, the GT350R significantly influenced Shelby's production GT350 line and subsequent Mustang variants, elevating the Mustang from a simple car to a performance icon.
While more than 500 street-legal GT350 versions were produced, only 36 original factory-made competition GT350 R models were made, including two prototypes. Remarkably triumphant in racing, these GT350R cars secured numerous SCCA B Production championships under private ownership. Notably, the GT350R earned its place in motorsports history by securing three consecutive SCCA National B-Production Championship victories in 1965, 1966, and 1967.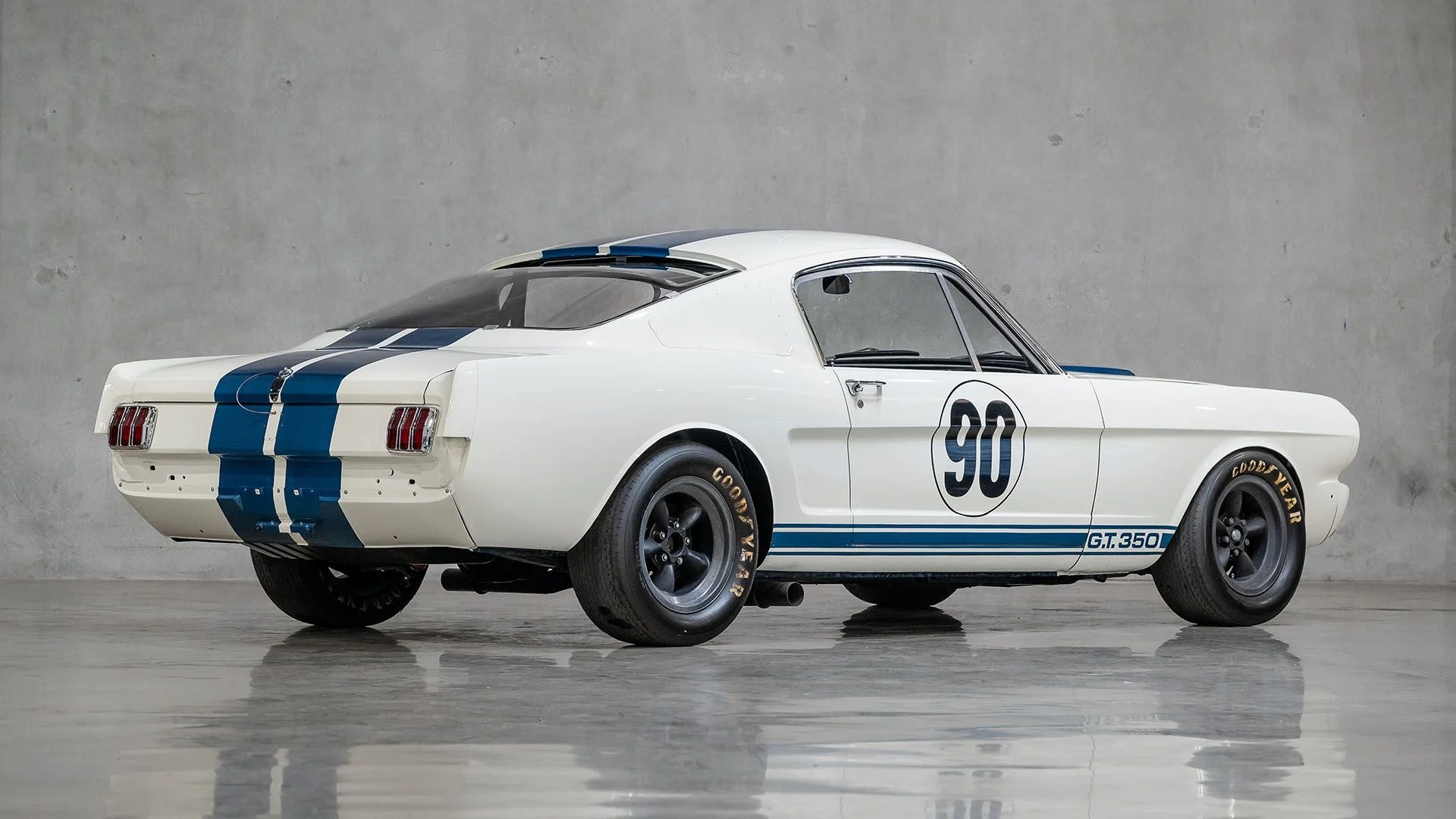 This particular example, one of the 36 turnkey competition cars crafted by Shelby American in 1965, boasts exceptional lineage and heritage. As a result, it carries an estimated value of $900,000 to $1,100,000 in the upcoming Broad Arrow Auctions.
Ordered on December 30, 1964, and shipped from Ford's San Jose plant on April 9, 1965, chassis SFM5R212 was transformed by Shelby American into a factory-competition car. Completed on November 10, 1965, it was delivered to Bill Currie Ford of Tampa, Florida, and first owned by Michael Reina. Entered by Reina and co-driver Don Kearney, it raced in the 1966 Daytona 24 hours, securing 2nd in the GT 3.0 class and 18th overall. It also made an appearance at the 12 Hours of Sebring.
Its racing career was short-lived, eventually sold by Reina in 1967. Passing through multiple owners, it was acquired by Vincent Sandbridge and Charlie Mallett in 1971, potentially as part of a racing team sponsored by "Gourmet Salad." Its later history included SCCA and IMSA events. After periods of storage, a full restoration began in 2000, debuting in 2004 at the SAAC vintage races at Nashville Superspeedway.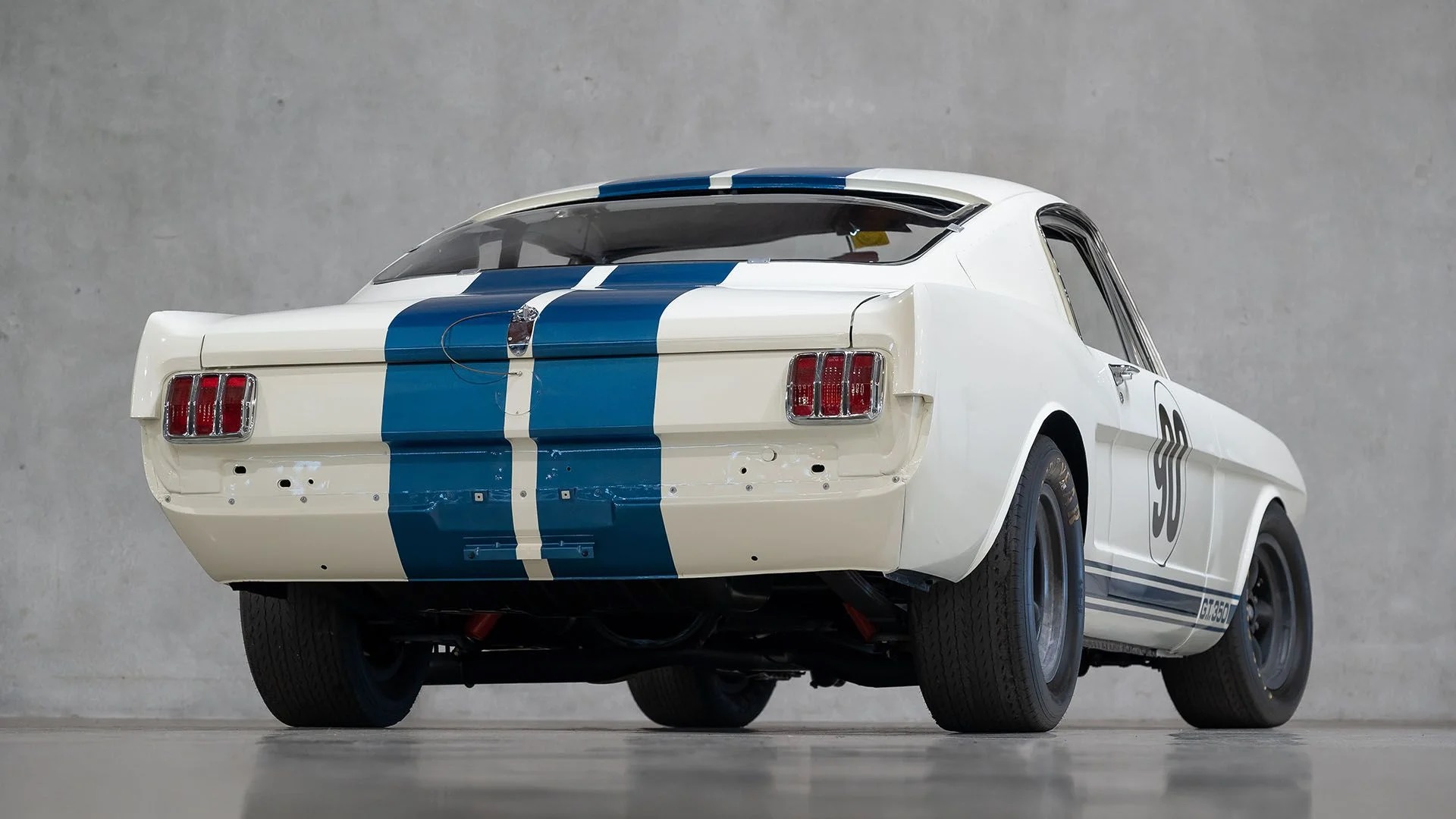 This GT350R, one of only 36 produced, retains its rare fiberglass brake-duct intakes. Acquired by the current owner in 2020, it presents a rare chance for collectors to own one of Carroll Shelby's highly successful racing cars, perfect for both concours and racetrack triumphs.
Source: Broad Arrow Auctions