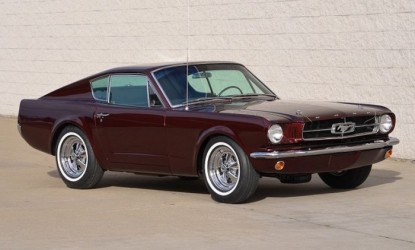 At this years Amelia Island Concours d'Elegance in Florida they have come up with a completely new class dubbed 'What Were They Thinking'.  The new class is specific to Amelia and will showcase cars that fit no class or category with one of them being an experimental two-seat Fastback Mustang.
Back in the early 60's Ford commissioned this one-off experimental two-seat Fastback Mustang from a pre-production chassis to get an idea of what a smaller Mustang design would look like.   The man behind this one-off vehicle was Vince Gardner who designed and built this Mustang while working at Dearborn Steel Tubing.The chassis was from a pre-production 1964 Mustang and it was shortened some 16-inches with the body built entirely of fiberglass.  To power this unique vehicle a 260 cubic-inch V8 was bored and stroked to 302 cubic-inches.
After the Mustang was built it traveled the country with Ford going from show to show where the current owner Bill Snyder took a liking to it.  When the shows stoped the designer Vince Gardner was sure Ford would crush and destroy the car so he stole it and hid the vehicle in a warehouse behind a wall in Inkster, Michigan.  It sat there until Gardner did not pay the rent on the warehouse and it was found six months later behind a wall.  By then the insurance company already paid the claim and Ford did not want the Mustang back so it was shipped off to the insurance company's headquarters in New England where it sat outside.
Soon after it landed one of the company's executives bought the Mustang and eventually he put it up for sale in a car collector publication where Bill Snyder swooped in and bought it.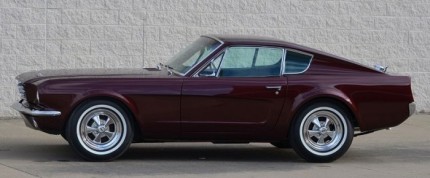 The Mustang is expected to be one of eight vehicles scheduled to be shown in the 'What Were They Thinking' class on March 8-10th at Amelia Island.
Source:  CarGuyChronicles.com