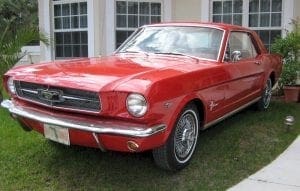 Just recently announced by Ford Racing is the availability of the Boss 302 5.0L V8 crate motor, part #M-6007-M50B, for any and all who wish to drop this bad boy into their current or future project car.  Its the same engine found in the 2012 Boss 302 Mustang which pumps out 444 horsepower and 380 pound feet of torque.  Pricing for the Boss 302 crate motor is $11,999 which is a $5,000 premium over the 2011 Mustang GT's 5.0L V8 crate motor price of $6,999.  A hefty price to pay for an addionational 32 horsepower.
Check below for a few photos and the complete specifications.
Boss 302 5.0L Crate Engine Specs:
Ford Racing's aluminum 5.0L Mustang Boss 302 crate engine is a modern 5.0L 32-valve DOHC V-8 that uses advanced features like Twin Independent Variable Camshaft Timing (Ti-VCT) and high flow CNC cylinder heads to deliver 444 horsepower and 380 ft.-lb.+ of torque (with premium fuel).
11.0:1 compression ratio
Lightweight aluminum cylinder block features cross-bolted main bearing caps and thick main bearing bulkheads for bottom-end strength
Features large sump 8.5 qt oil pan with revised oil pan baffling for improved oil control under hard cornering
Revised composite intake system with shorter runners, inspired by Ford Racing's Daytona Prototype engine program
80 mm single bore "drive by wire" throttlebody
High-strength aluminum-alloy cylinder heads with fully CNC-machined ports and chambers for exceptional high-rpm airflow without sacrificing low-speed torque
Sodium-filled exhaust valves for improved heat dissipation
Forged aluminum pistons and upgraded sinter-forged connecting rods for improved strength
Includes manual transmission engine harness and flywheel
Vehicle harness and PCM not included
Boss 302 crate engine shown with optional Ford blue coil pack covers FRPP part # : M-6P067-M50B and NVH insulator pads, Ford dealer part # :CR3Z-6N041-A. sold separately.
Engine mount bosses and bellhousing mount pattern common to 4.6L modular engines.
Photo and specs may vary.
Engine weight: 444 lbs
Source: Ford Racing