In 2005, the fifth-generation Mustang debuted to a significant amount of fanfare. Consumers praised the new Mustang's sleek appearance, which paid tribute to the iconic pony cars of a foregone era. Of even greater significance were the fifth-gen Mustang's healthy performance attributes. Ford's latest creation handled with finesse, yet still exhibited enough raw power to lay down impressive straight-line pulls.
Nonetheless, consumers have been quick to modify the fifth-generation Mustang in a bid to further enhance these desirable qualities. Luckily, much in the way of aftermarket components and accessories are manufactured for the fifth-gen Mustang, allowing one to bring their wildest dreams to life.
The following are 10 of our favorite bolt-on modifications for the 5th generation Mustang.
#10: Cat-Back Exhaust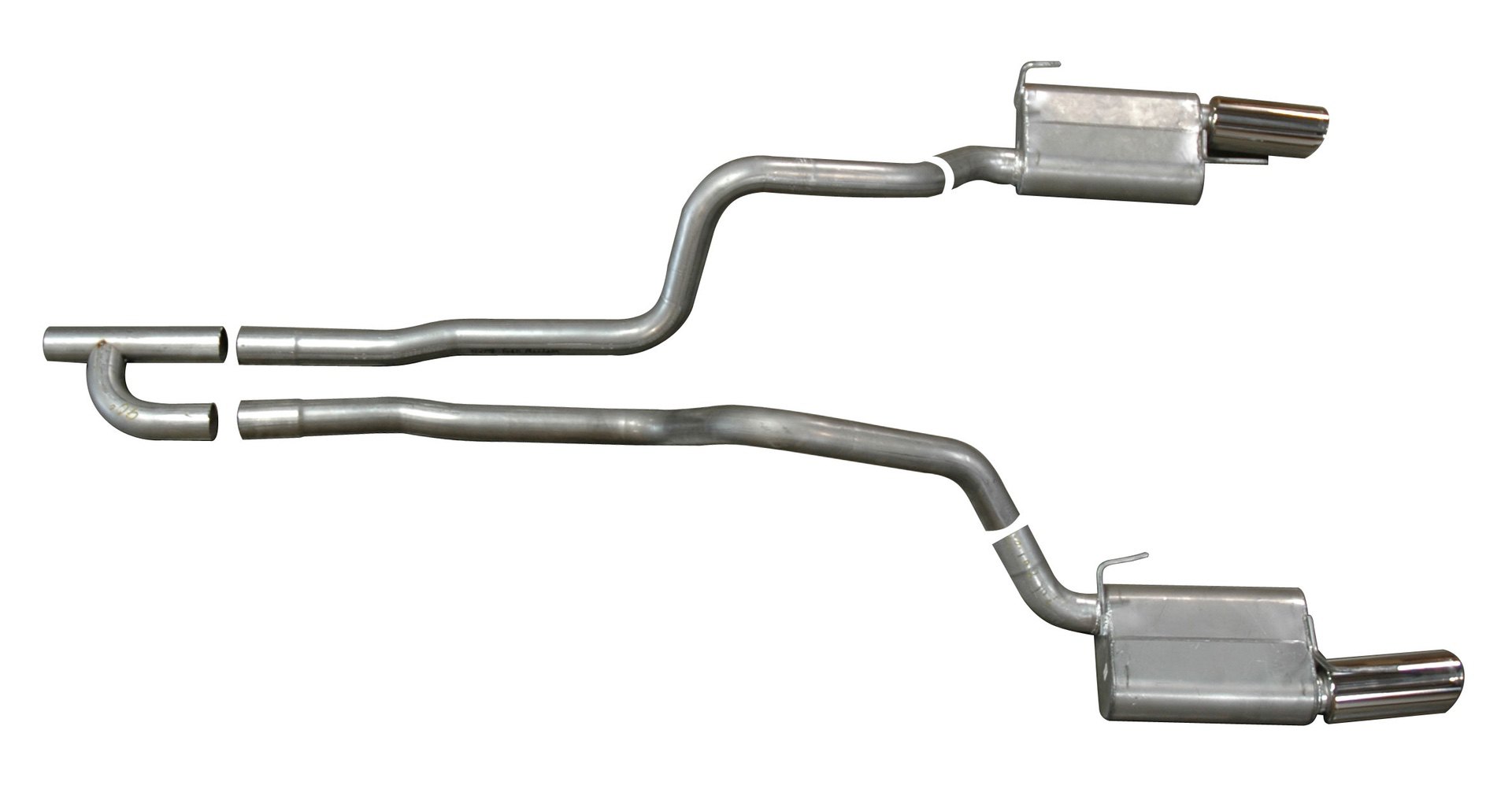 One of the first modifications undertaken by many fifth-generation Mustang owners involves the installation of a cat-back exhaust system. Kits of this nature typically include a number of components, allowing for the replacement of everything rearward of a vehicle's catalysts. This, in turn, substantially reduces exhaust restrictions, thereby reducing back pressure as a whole. As a result, engine performance is positively impacted.
Cat-back exhaust systems for the fifth-gen Mustang are relatively plentiful and can be purchased from aftermarket retailers. While a certain amount of technical ability is required to undertake a project of this type, most who are crafty with a wrench and have access to a lift encounter minimal difficulty.
#9: Headers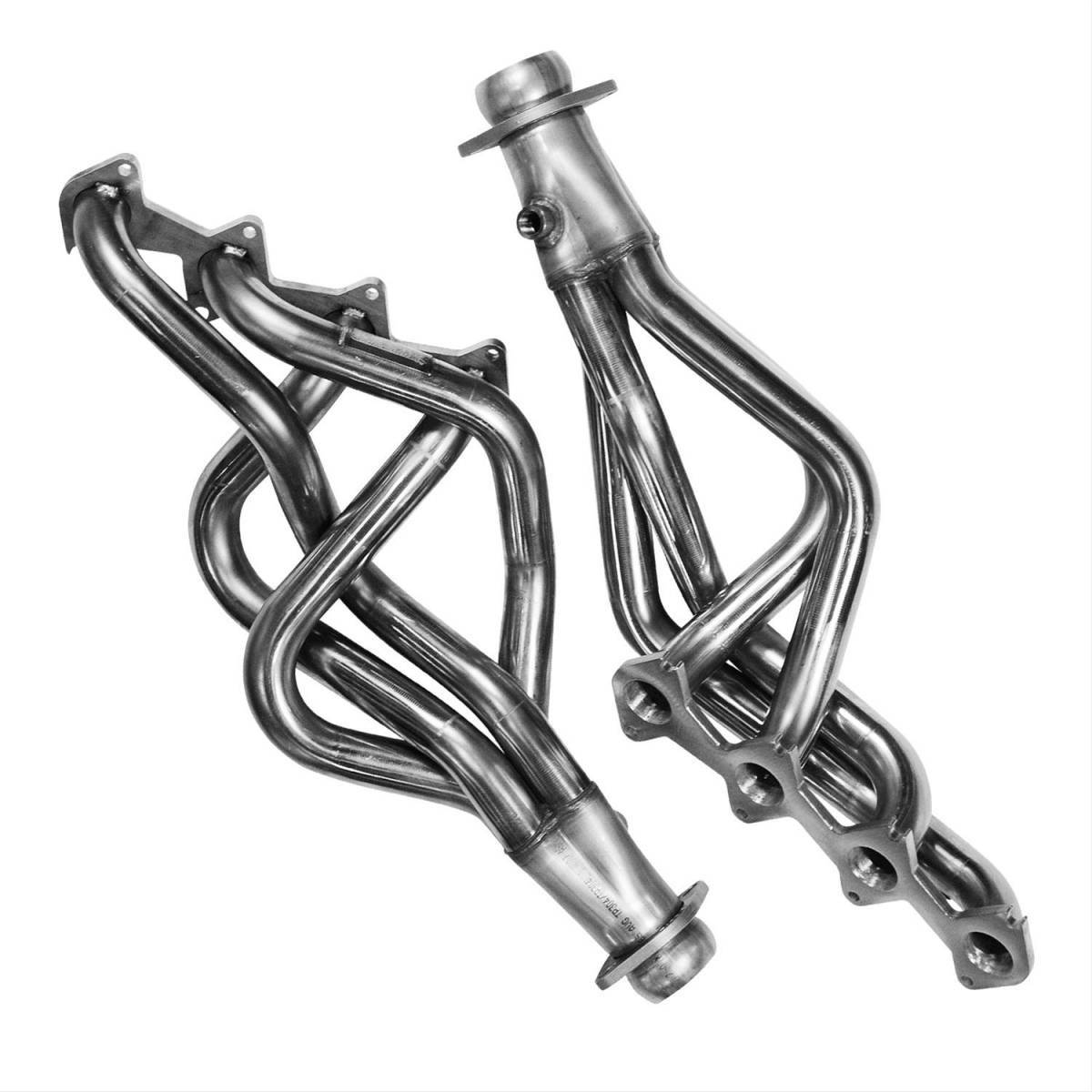 The installation of headers remains a popular modification for the fifth-generation Mustang for many of the same reasons listed above. An engine is most efficient when it proves capable of expelling spent combustion gasses with little effort. Simply put, the less restrictive a car's exhaust, the better. Therefore, many opt to nix the Mustang's stock manifolds in favor of free-flowing headers.
Aftermarket exhaust headers for the Mustang are a dime a dozen and can be sourced from any major exhaust manufacturer. If such a modification were to have a downside, it would be that installation can be somewhat tedious, due to the tight confines in which you are forced to work. Nonetheless, with a free Saturday afternoon and a little patience, success can be achieved with little frustration.
#8: Cold Air Intake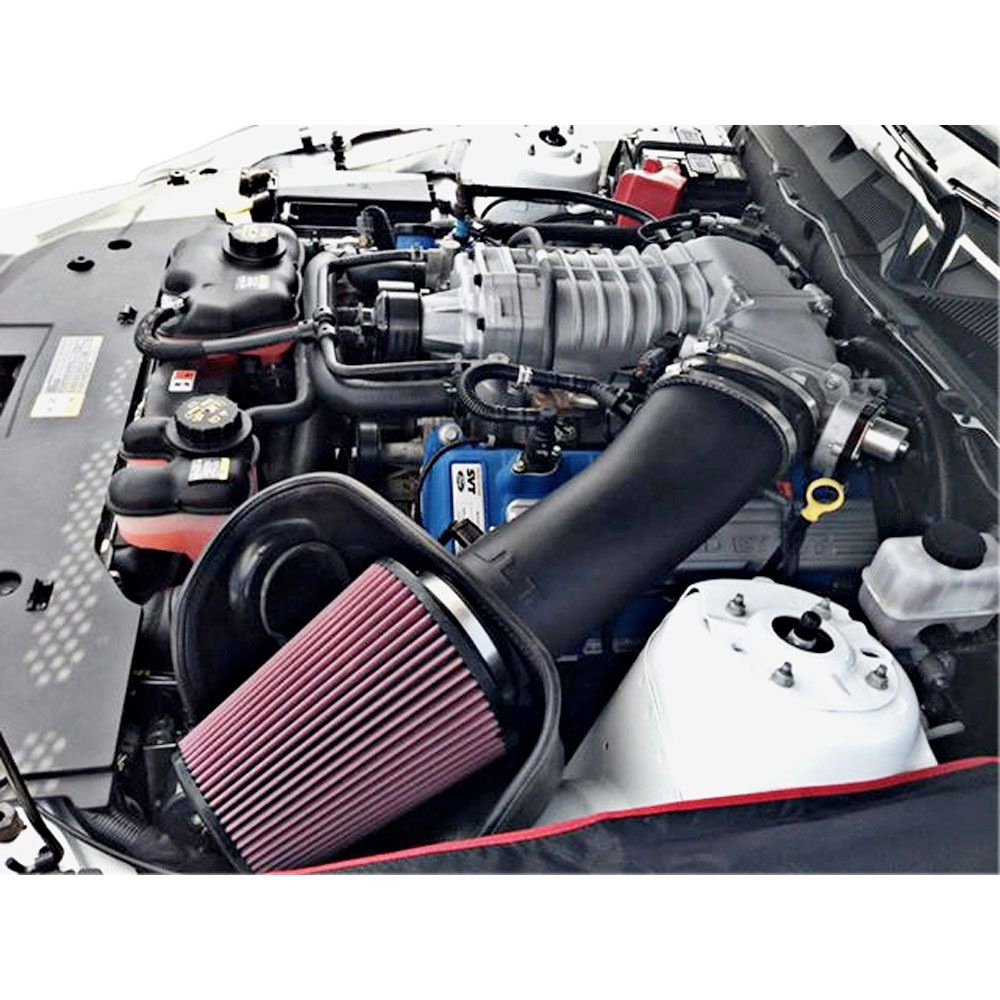 If you are looking to enhance your Mustang's performance while operating on a rather restrictive budget, there is perhaps no better option than the installation of a cold air intake. A kit of this type produces recordable horsepower gains by maximizing the amount of cool, oxygen-dense air that is introduced through an engine's intake. This, in turn, equates to more complete and volatile combustion.
Perhaps best of all, cold air intake kits can be installed by the average consumer in no more than an hour, using nothing but basic hand tools. There is also no shortage of cold air intakes to choose from, as a wealth of manufacturers are currently invested in the production of such products.
#7: Upgraded Intake Manifolds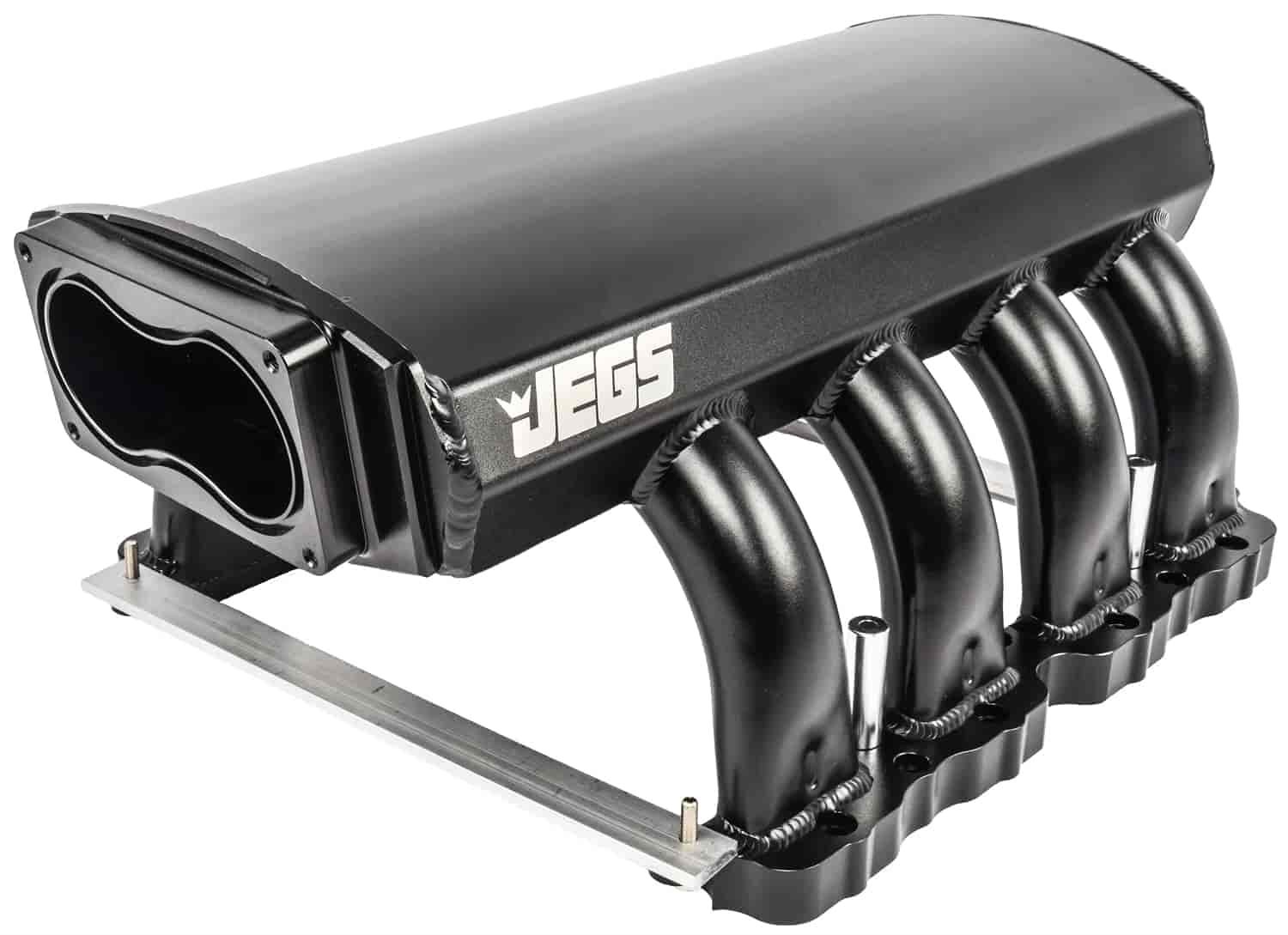 Aside from the installation of a cold air intake, there are also some additional intake-related modifications that can be implemented to enhance the fifth-gen Mustang's performance. The most significant of these involves the replacement of the Mustang's intake manifold itself. Though strides have been made to reduce the restrictive nature of the Mustang's stock manifold, several more efficient aftermarket manifolds are up for grabs.
Updated intake manifolds of this type are of significant value due to their ability to accept the passage of a far larger volume of intake air than would normally be permitted with the use of a stock manifold. This air also flows with far fewer restrictions, thus allowing for more complete combustion and enhanced power production.
#6: Performance Tunes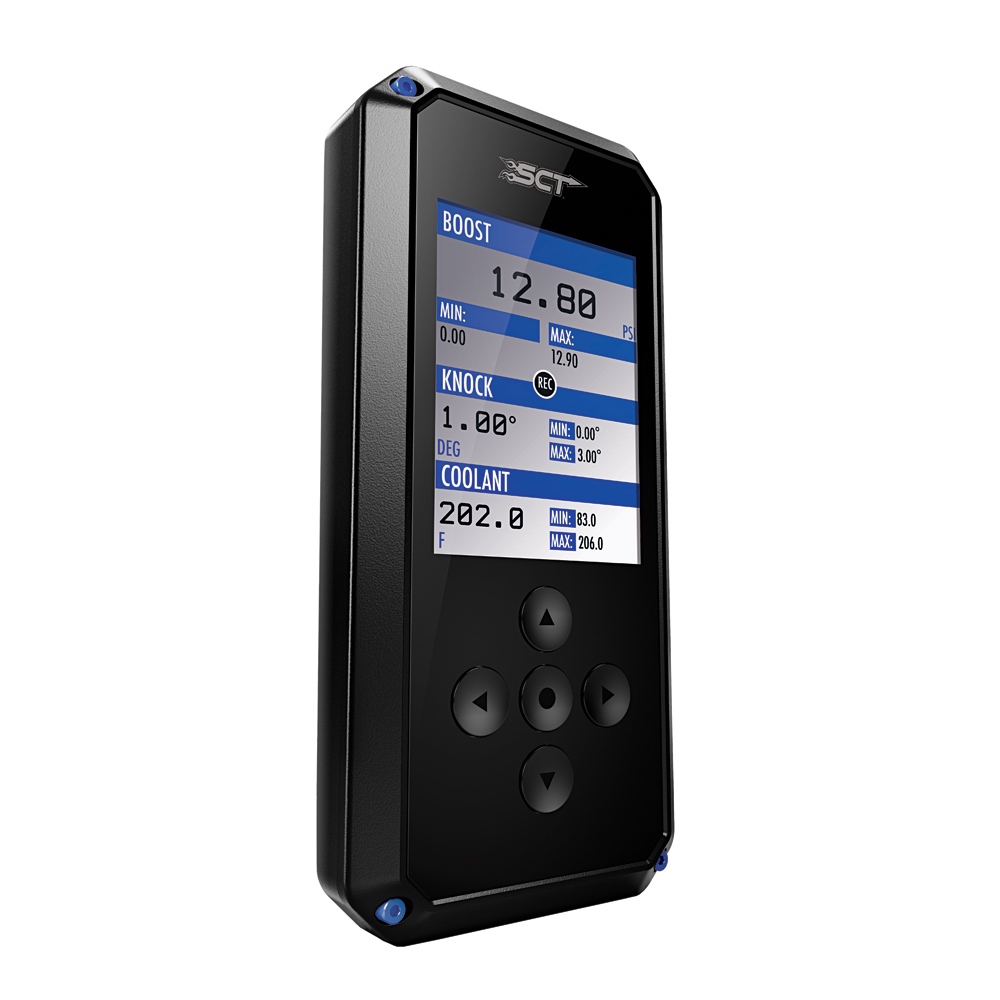 Nothing brings the true potential of an engine to the surface quite like the implementation of a custom tune. This, of course, is especially true of engines that have already been modded to a certain extent, and which have been held back by their ECM/PCM's stock tune. When taking this into consideration, it is easy to see why many Mustang owners spring for the purchase of a quality tuner or programmer.
Most premium programmers are pre-formatted with several generic tunes from the factory but also allow users to create their own custom tunes for upload at a later date. Additionally, a number of these units also allow users to store their vehicle's stock tune for reupload whenever desired. This takes much of the worry out of custom tuning.
#5: Aftermarket Suspension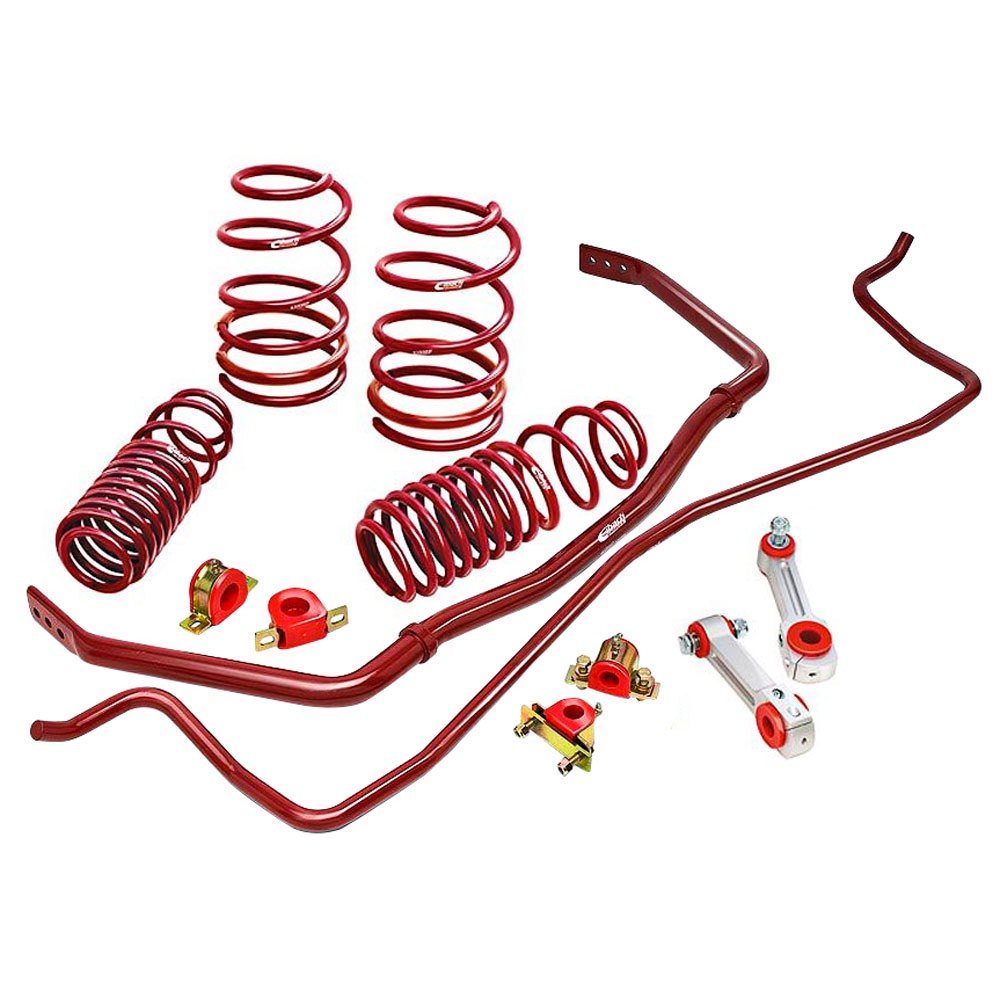 Over the past several decades, the Mustang has gained quite the reputation for exhibiting an excess wheel gap. In the eyes of many, this presents a somewhat awkward look and leaves something to be desired. Luckily, this condition is easily corrected with the installation of aftermarket shocks, struts, and springs, all of which are readily available through many channels.
As an added benefit, suspension upgrades of this type often yield favorable results in terms of handling. This comes as a byproduct of the heightened quality of such aftermarket components, as well as the lowered center of gravity that results from such modifications. All in all, most consumers have no regrets after updating their fifth-generation Mustang's suspension.
#4: Heavy-Duty Brakes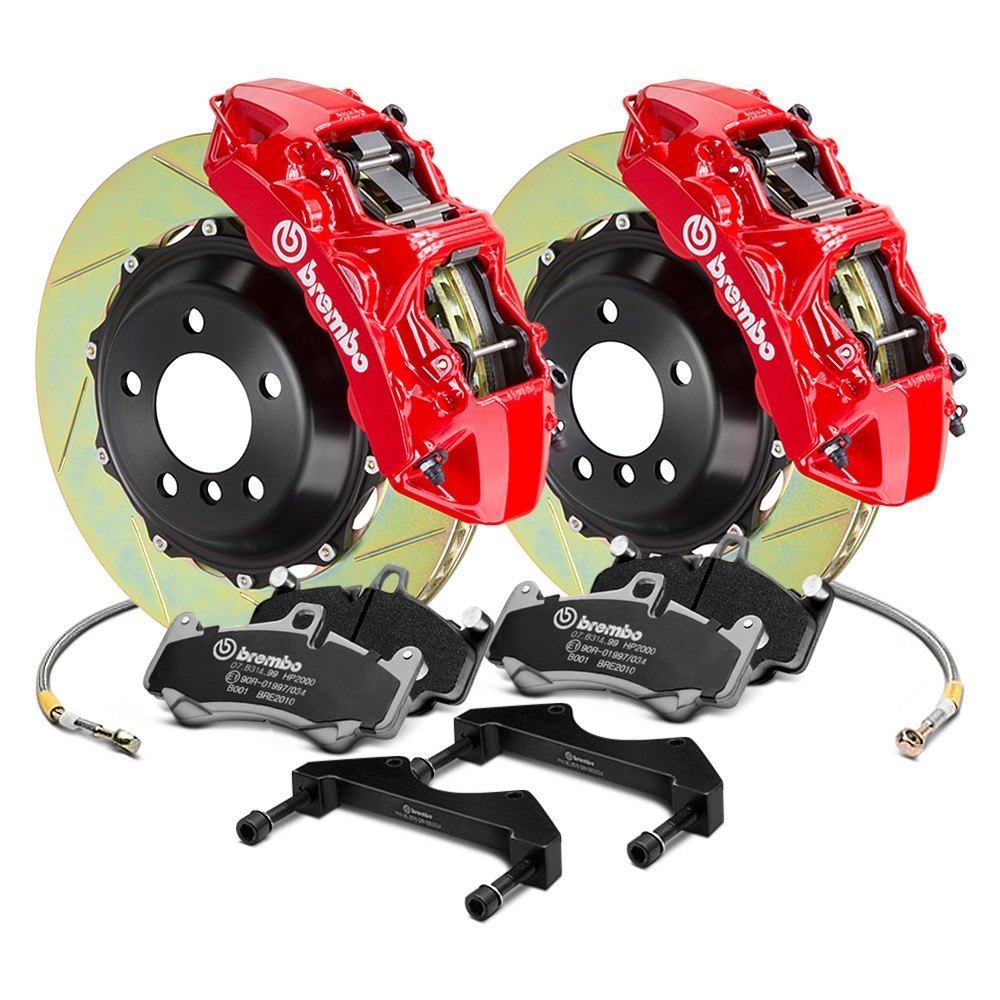 If a prior modification has supplied your Mustang with a significant amount of power, you are also wise to keep your vehicle's stopping ability in mind. While the fifth-generation Mustang's brakes are quite capable under ordinary circumstances, they are less suited to extreme high-performance applications. For this reason, subsequent upgrades of one type or another are universally suggested.
A number of upgraded brake kits are currently available for the fifth-generation Mustang, several of which feature drilled/slotted rotors, and high-temp brake pads. Kits of this type can be installed without issue, and are priced well within the budget of most performance-minded consumers.
#3: Wheel & Tires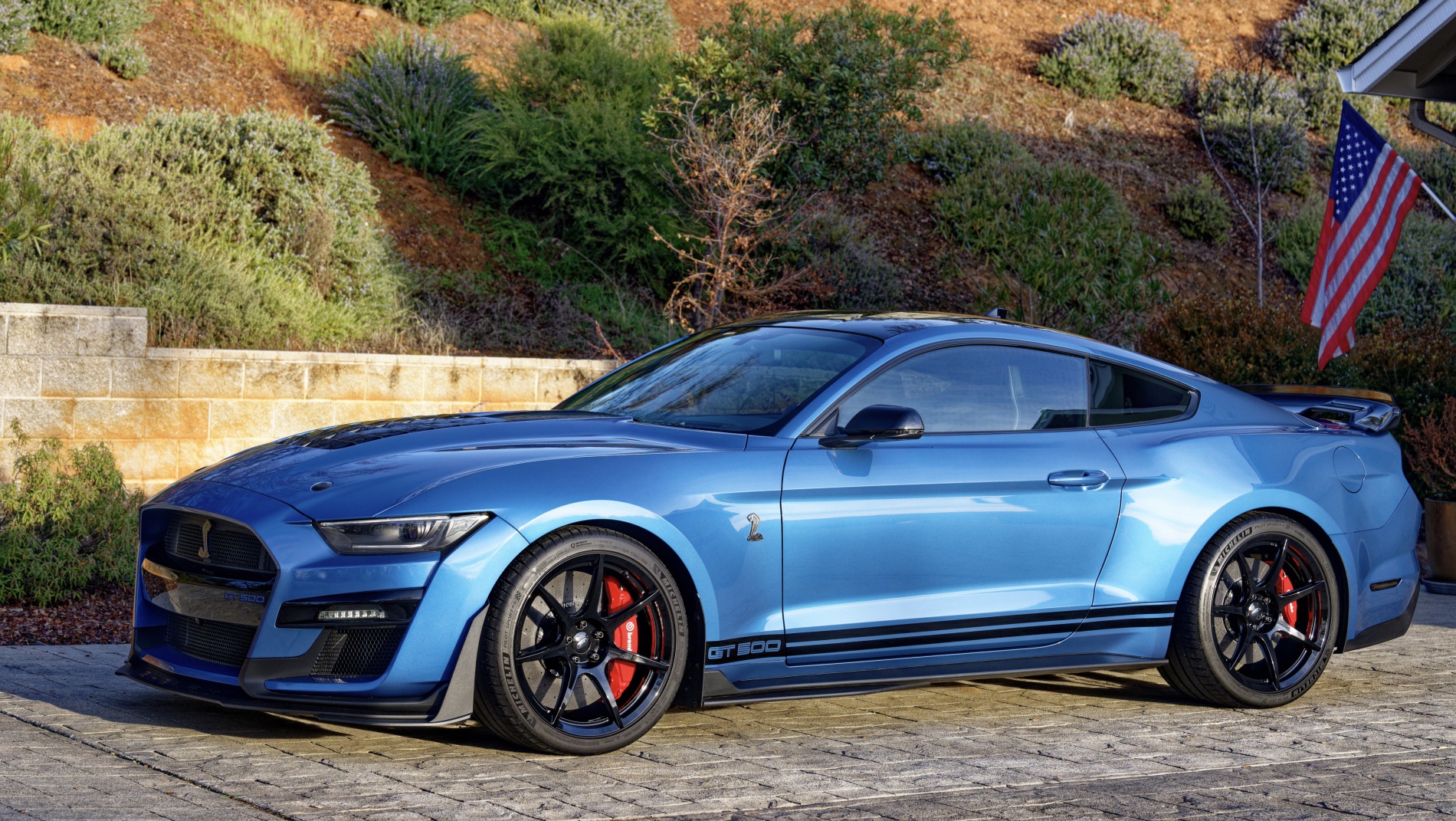 An often overlooked—yet equally valuable—sector of fifth-gen modification is that which involves tire and wheel selection. Modifications of this type are two-fold, not only enhancing the Mustang's performance but adding a significant amount of visual appeal as well. Best of all, options within this category are limitless, leaving consumers with complete control over how to proceed.
Additionally, aftermarket tires and wheels can be purchased on almost any reasonable budget, with multiple options at each price point. No matter how much is spent, any investment in increased traction and amplified handling is well worth every penny.
#2: Exterior Modifications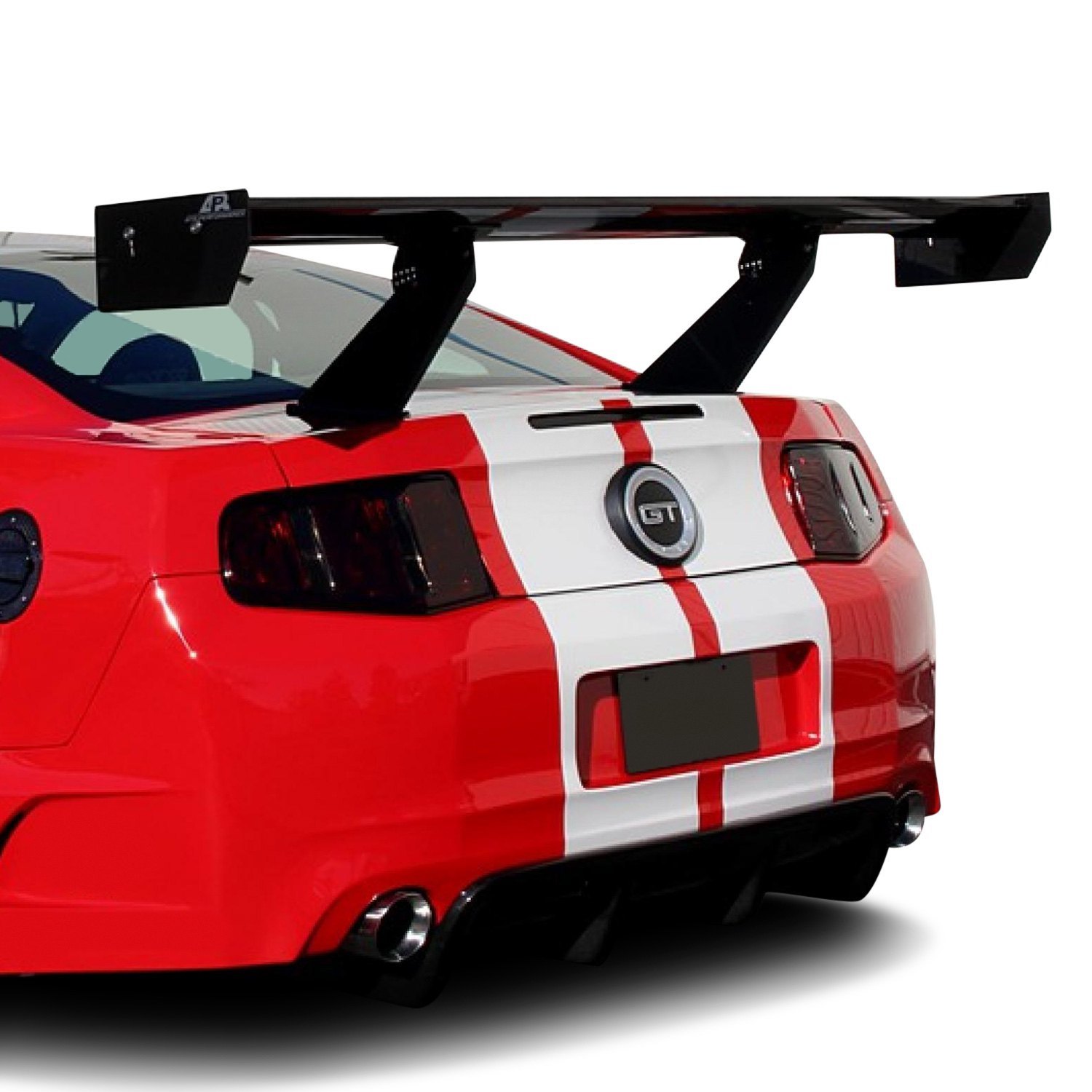 In the eyes of many, a vehicle is no better than its overall appearance. Keeping this notion in mind, it is easy to see why many fifth-generation Mustang owners seek to enhance their prized pony car's appearance by any available means. Luckily, there are more options available in this regard than one could possibly imagine. From graphics kits to upgraded spoilers, the sky's the limit.
Perhaps best of all, a Mustang's appearance can be updated on a shoestring budget with nobody being the wiser. Many aftermarket items of this nature can be purchased at a bargain, all the while providing a distinct look that is as original as one could imagine. Like a fingerprint, no two modified Mustangs are the exact same.
#1: Interior Upgrades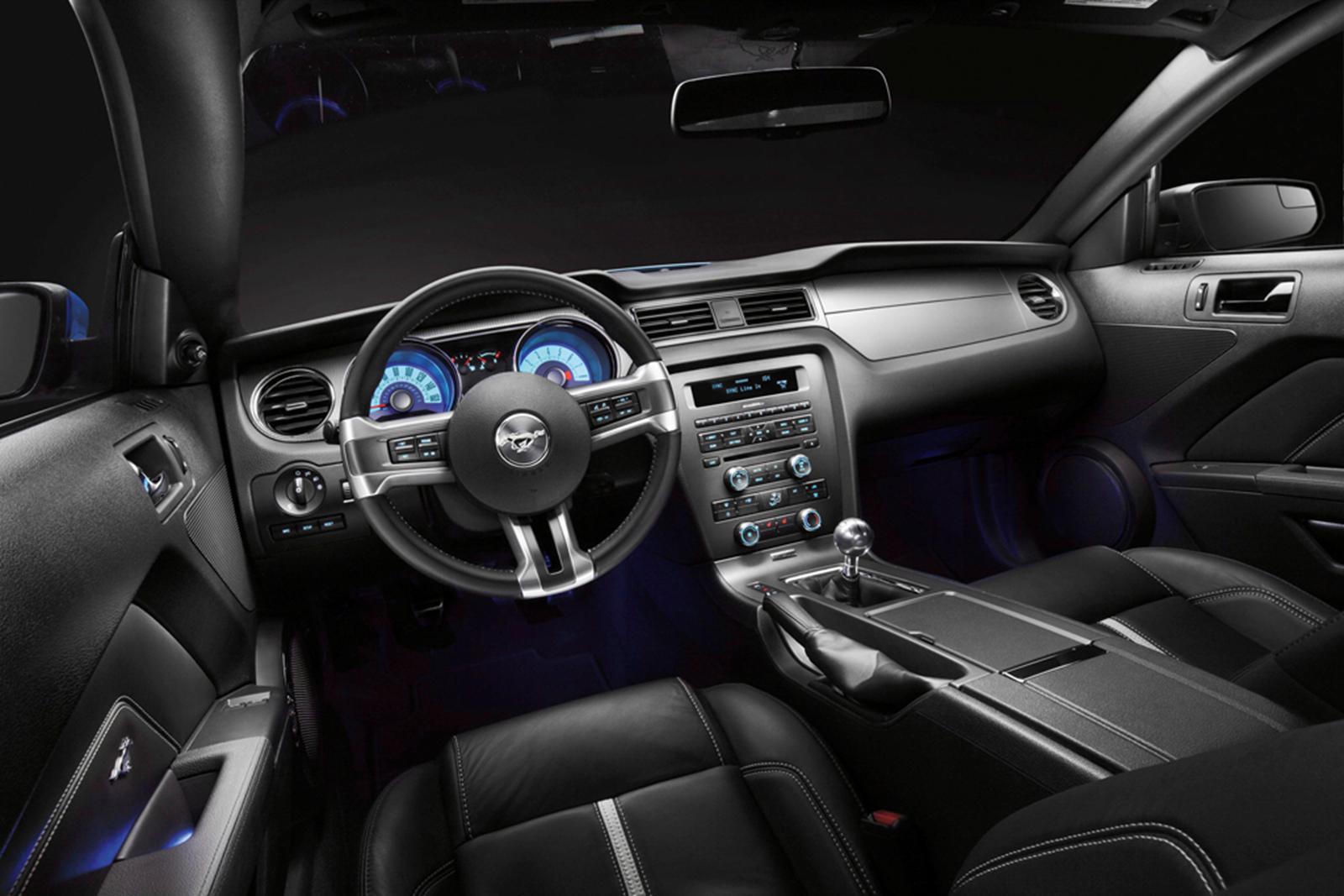 Few enhancements personalize a vehicle quite like those that correspond to a car's interior. For this reason, a number of fifth-gen Mustang owners make a point out of upgrading the interior of their vehicles. From shift knobs to seat covers (and everything in between), one can purchase any interior accessory for their Mustang that they can dream of, all with a few clicks of their mouse.
In many instances, an individual can completely customize the interior of their vehicle for less than they would spend on any other single modification. Some of the interior items currently offered by various manufacturers for the 5th-generation Mustang include floor mats, headrests, seat covers, custom instrument clusters, stereo systems, and infotainment consoles.