It comes as a surprise to no one that the Ford Mustang has secured quite the performance-oriented legacy over the past 5-plus decades. By 1965, Carroll Shelby had placed his indelible stamp upon the Mustang line, forever altering the course of Mustang development. As a result, Ford's pony car became forever synonymous with an unmistakable level of unabashed, pavement-pounding performance.
Nonetheless, a certain number of Mustangs have stood head and shoulders above the rest in terms of performance acuity. These titans of horsepower have not only dominated both street and strip but have also done more than their share to keep the Mustang's storied legacy alive.
The following are the top 10 fastest bone stock Mustangs.
2013 Ford Mustang Shelby GT500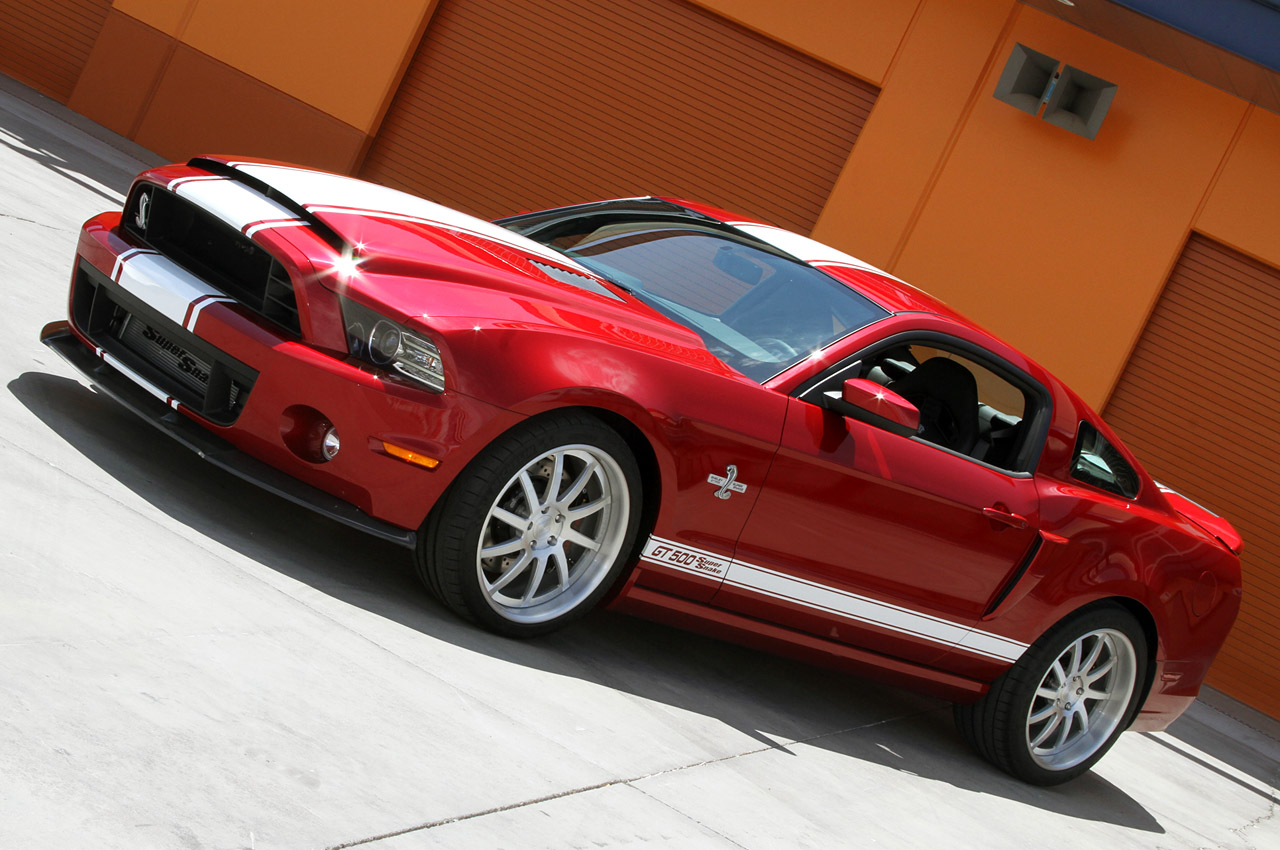 When the 2013 Shelby GT500 burst onto the scene, many an automotive enthusiast was left in pure amazement. The GT500 came equipped with a supercharged DOHC 5.8-liter V8, capable of producing up to 662 horsepower. This alone was quite groundbreaking, as no production Mustang before the 2013 GT500 had ever achieved this level of output.
The 2013 GT500 also logged some extremely impressive performance times. For proof of this, look no further than the GT500's recorded 0-60 MPH time of just 3 ½ seconds. Perhaps even more impressive, was the fact that the GT500 logged 1/4 mile times of just 11.5 seconds.
2012 Ford Mustang Boss 302
Make no mistake about it, the original Boss Mustang of the 1970s was nothing short of immensely powerful, especially for the era in which it was produced. However, Ford one-upped their prior efforts with the 2012 re-release of the Boss 302. This high-output Mustang was powered by a factory-modified 5.0-liter V8, which churned out 444 hp and 380 lb-ft of torque.
By comparison, the 2012 Boss 302 posted ¼ mile times of just 12.8 seconds, nearly two full seconds faster than the original 302 of the 1970s. Likewise, the 2012 Boss 302 laid down 0-60 MPH times of only 4.3 seconds, approximately 2.1 seconds quicker than the car that originally commanded the "Boss" title.
2007 Ford Mustang Shelby GT500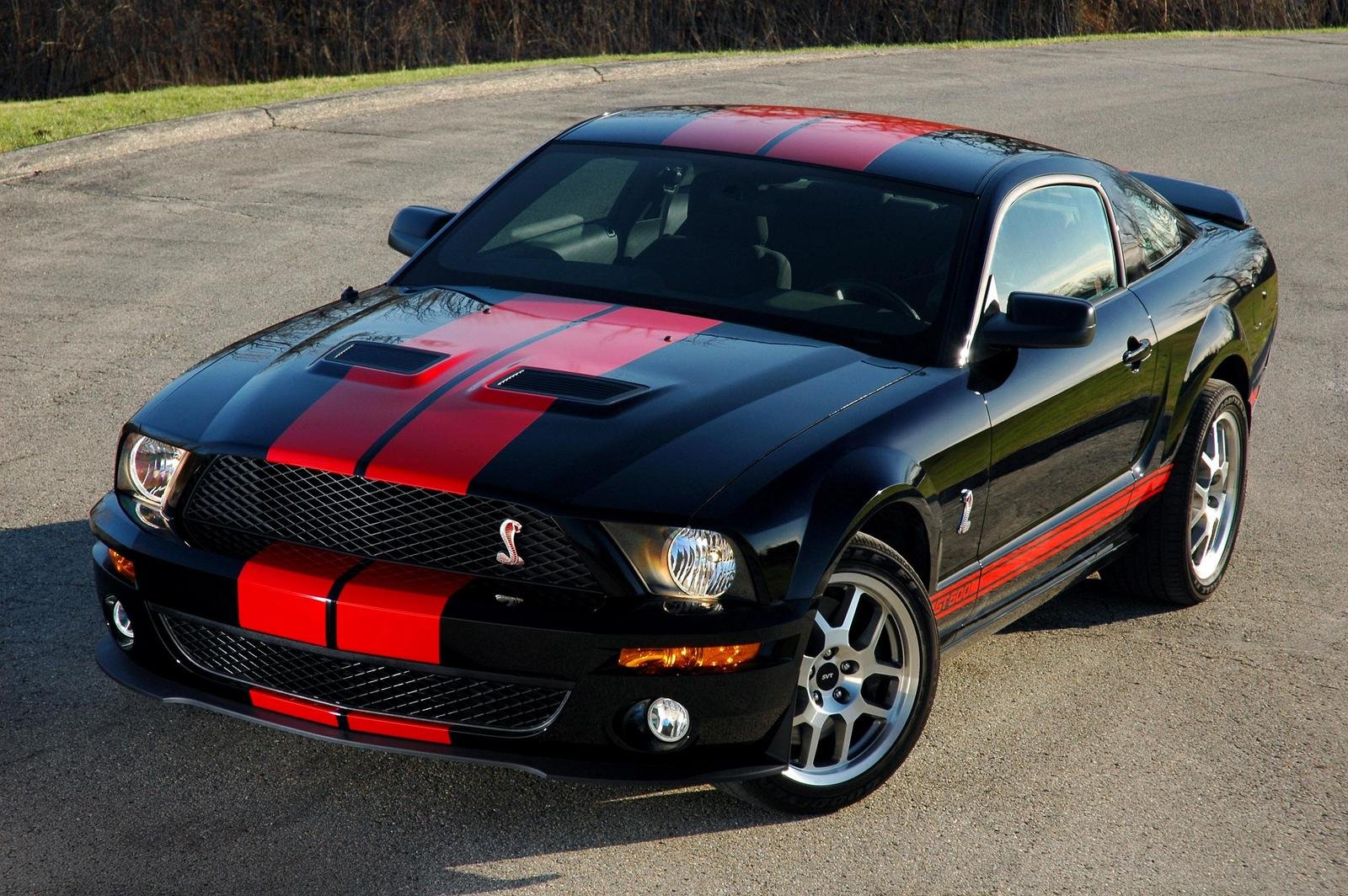 Carroll Shelby knows a thing or two about maximizing the output of any Mustang. Therefore, few were surprised when Shelby's renewed partnership with Ford yielded a freakishly fast Mustang, capable of turning heads wherever it was seen. This marvelous Mustang came to be known as the now-infamous 2007 Shelby GT500, complete with a supercharged 5.4-liter V8 beneath its hood.
The 2007 Shelby GT500 was no slouch in terms of performance, producing a total of 500 horsepower, and 480 lb-ft of torque. This output was more than enough to propel the 2007 GT500 to ¼ times of just 12.6 seconds. This powerful pony car also posted 0-60 MPH times of only 4.5 seconds.
2003 Ford Mustang SVT Cobra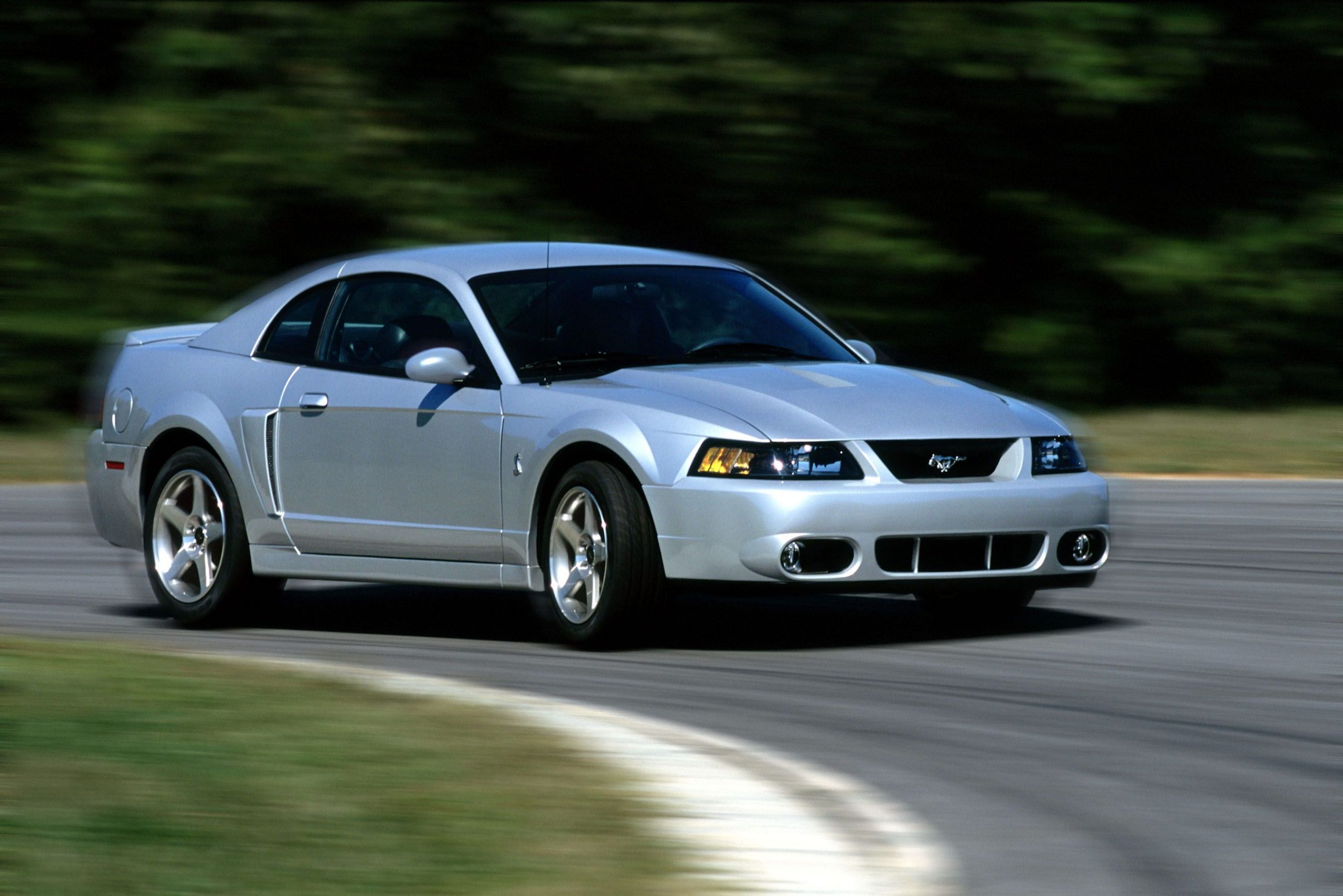 For a number of years, Ford's SVT Cobra served as the baddest Mustang on the block. However, some were just a little "badder" than the rest, much like the 2003 Mustang SVT Cobra. This fabled pony car churned out 390 horsepower, along with 390 lb-ft of torque, posting a top speed of 155 miles per hour—though many claim the SVT Cobra to be capable of speeds in excess of 170 MPH with the removal of its electronic limiter.
As if this was not impressive enough, the 2003 SVT Cobra was known to have laid down 0-60 MPH times in just over four seconds. This magnificent Mustang was also capable of covering ¼ mile in approximately 13-seconds, at speeds of over 110 MPH.
1995 Ford Mustang SVT Cobra R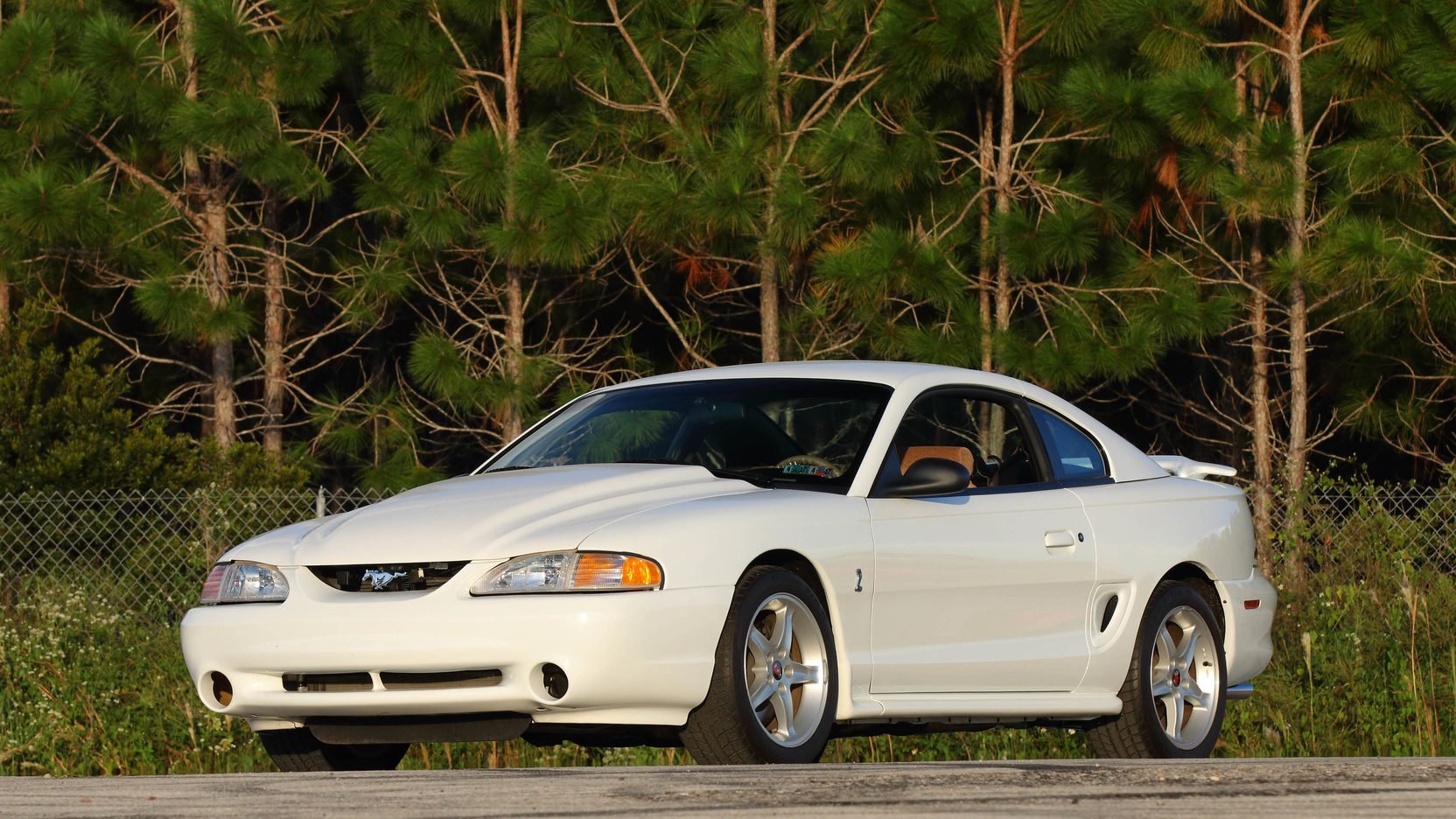 As you might have noticed, the bulk of entries on this list are of production fare from the past 20-years. This is largely due to the natural progression in automotive technology that has taken place over the past several decades. However, this speaks volumes when considering that the 1995 SVT Cobra R was every bit as formidable 25-plus years ago, as any of Ford/Shelby's most recent offerings.
The 1995 SVT Cobra harnessed the power of a factory-modified 5.8-liter Windsor V8, to achieve a rated output in excess of 300 horsepower. The SVT Cobra R accelerated from 0-60 MPH in only 5.4 seconds, and recorded ¼ mile times of 14.0 seconds, at a speed of 99 MPH. This specialty Mustang also carried a noteworthy top speed of 151 MPH.
2019 Ford Mustang GT350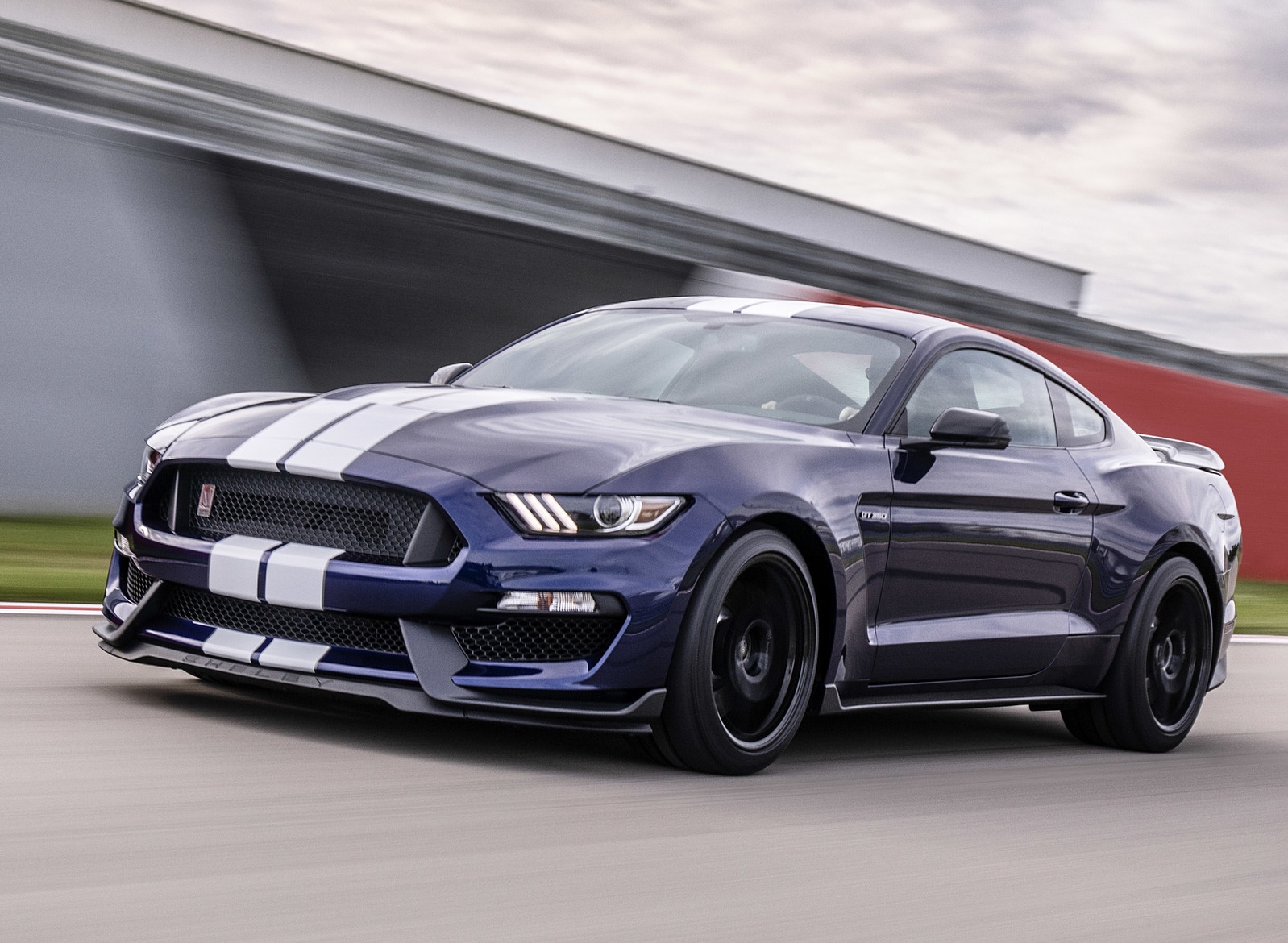 Any Mustang fan worth their salt is vividly aware of the GT350's storied history. However, this legacy of performance was further expanded upon with the release of the 2019 Mustang GT350. The 2019 GT350 powered through the tightest of curves and hammered down straightaways with ease, thanks in large part to its naturally-aspirated 5.2-liter "Voodoo" V8 powerplant.
This stellar performing pony car produced a total output of 536 horsepower, along with 429 lb-ft of torque, which culminated in a top speed of 172 MPH. Perhaps even more impressive is the fact that the GT350 proved capable of a sub-13 second ¼ mile, and could accelerate from 0-60 MPH in just 4.0 seconds.
2020 Ford Mustang Shelby GT500
In the automotive performance world, there is "fast", and something else entirely. The 2020 Shelby GT500 redefines the word fast, taking the Mustang's already impressive output to an entirely new level.
The 2020 Shelby GT500 features Ford's 5.2-liter, supercharged "Predator" V8, which operates on a 9.5:1 compression ratio. This 32-Valve DOHC engine is also constructed using both aluminum heads and an all-aluminum block.
The 2020 Shelby GT500 punishes the pavement with 760 horsepower, and 625 lb-ft of torque, all while accelerating to a mind-numbingly fast top speed of 180 MPH. However, many state that the GT500 is actually capable of traveling much faster, in absence of its factory-installed limiter. Nonetheless, this mighty steed boasts ¼ mile times of only 11.5 seconds and can accelerate from 0-60 in just 3.7 seconds.
2019 Ford Mustang Bullitt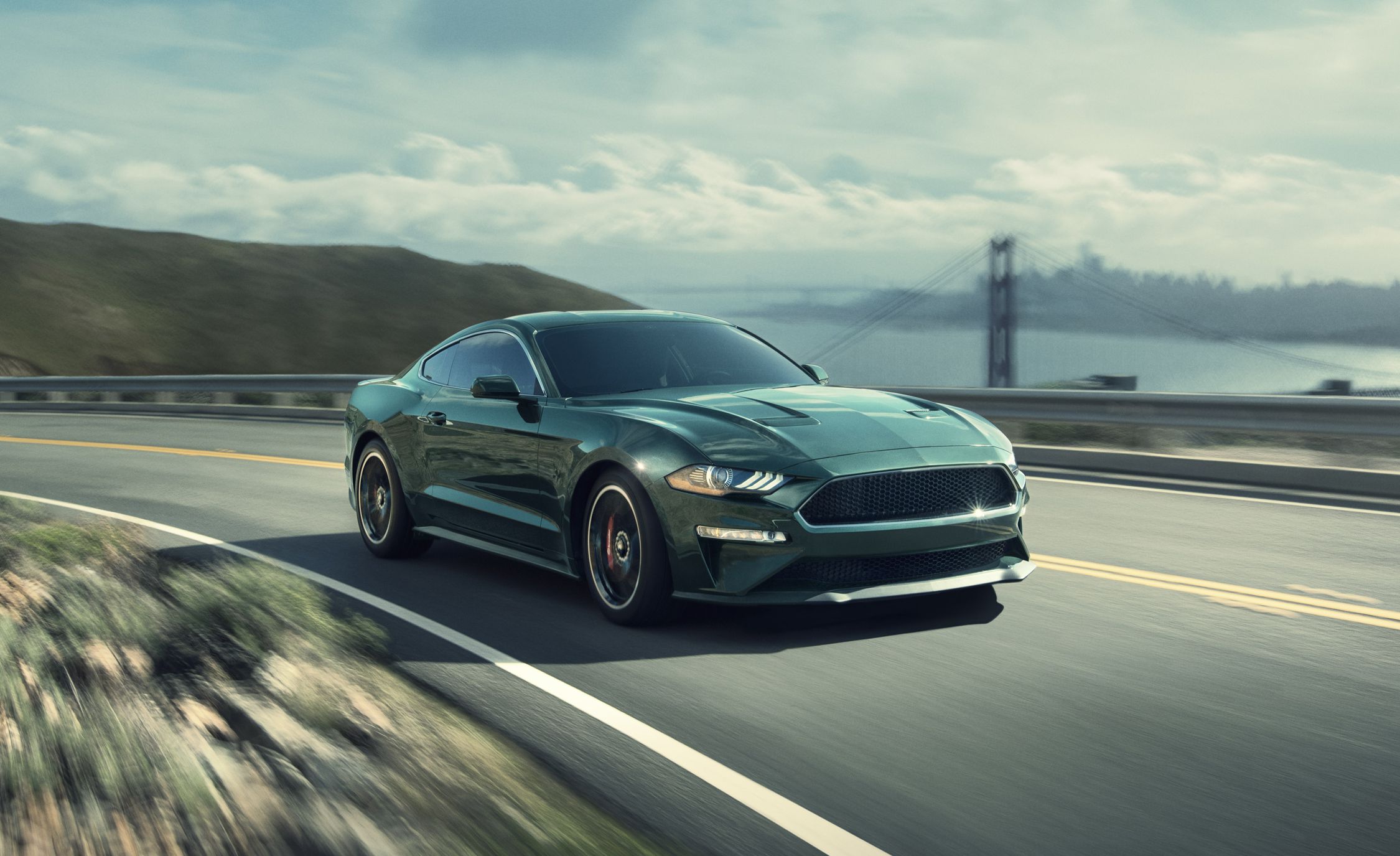 Ford has now furnished a couple of special edition "Bullitt" Mustangs for the performance-minded consumer's enjoyment. However, none have been quite as mighty as Ford's 2019 Mustang Bullitt. This memorable Mustang generated an enormous amount of power, on behalf of DOHC all-aluminum, 5.0-liter V8.
This engine provided 480 horsepower, along with 420 lb-ft of torque, and carried an advertised top speed of 163 MPH. Also of note, was the Bullitt's lightning-quick 0-60 MPH time of only 4.4-seconds. Additionally, the 2019 Mustang Bullitt proved capable of laying down a more than impressive ¼ mile time of just 12.6 seconds, at a top speed of 115 MPH.
2016 Ford Mustang Shelby GT350
Upon its release, the 2016 Shelby GT350 served as one of the most tenacious domestic sports cars available for purchase. Amazingly, over five-years later, the 2016 GT350 is still no less fierce than it initially appeared. Beneath the GT350's hood resided a fire-breathing 5.2-liter DOHC V8, which was more than powerful enough to silence all skeptics.
The 2016 GT350 churned out 526 horsepower at 7,500 RPM, and 429 lb-ft of torque at 4,750 RPM. This specialty Shelby production also performed mercilessly on the track, completing a ¼ mile pull in only 12.5 seconds, at a top speed of 117 MPH. As a further testament to its superior performance acuity, the 2016 GT350 proved capable of accelerating from 0-60 MPH in just 4.3 seconds.
2000 Ford Mustang SVT Cobra R
At the turn of the millennium, there were few more potent Mustangs to have ever hit the pavement than the 2000 SVT Cobra R. The Cobra R was powered by a 5.4-liter DOHC V8, which Ford indicated was capable of producing 385 horsepower at 5,700 RPM and 385 lb-ft of torque at 4,500 RPM. However, subsequent dyno testing revealed that these values were likely understated.
The 2000 SVT Cobra R proved formidable on the drag strip, completing a ¼ mile pull in only 13.2 seconds. Equally impressive, was the fact that this specialty 'Stang proved capable of accelerating from 0-60 MPH in only 4.7 seconds. Combine these figures with a known top speed of approximately 170 MPH, and you certainly have a Mustang worth writing home about.