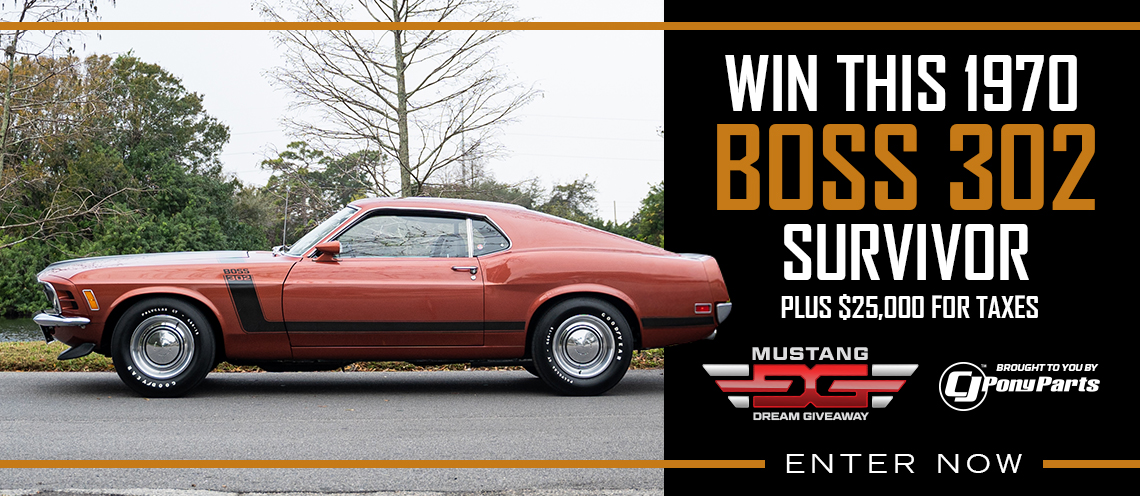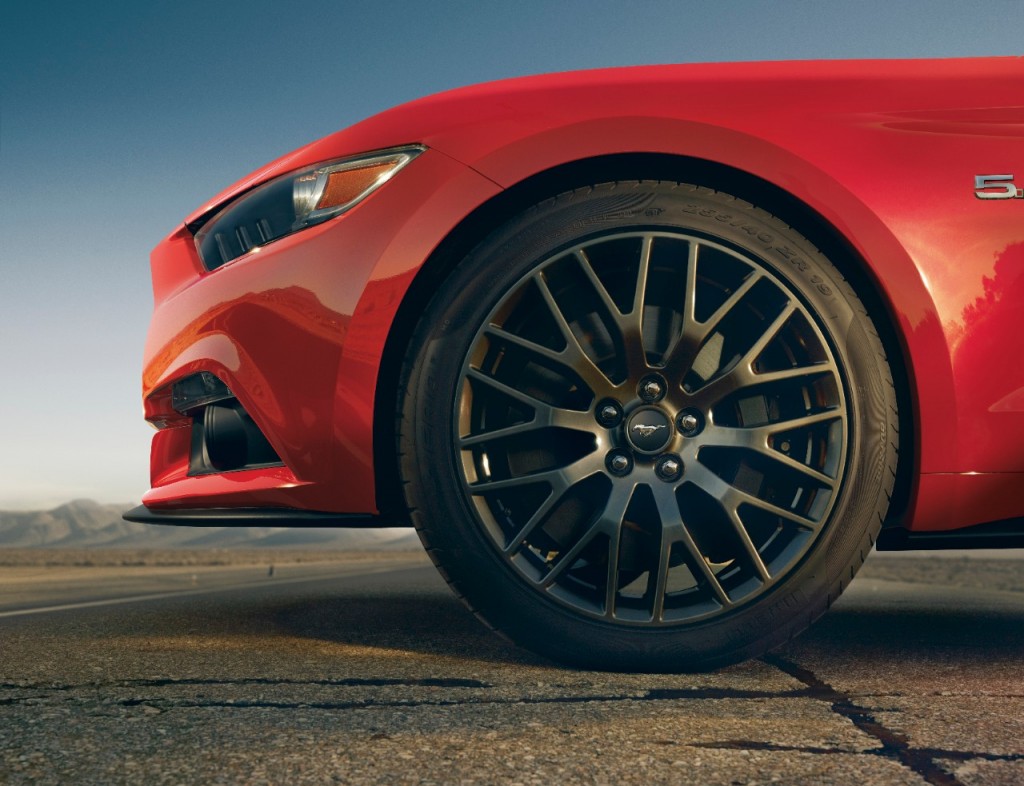 With new fully independent front and rear suspension systems, the all-new sixth-generation 2015 Ford Mustang is expected to be the nimblest and most comfortable example of the breed to date. The EcoBoost Mustang and Mustang GT fastback customers can also add an available performance pack for maximum all-around capability, continuing 50 years of Mustang personalization.
"When we began development of the sixth-generation Mustang, we knew we had a challenge ahead of us to beat ever-increasing customer expectations, as well as new competitors in the marketplace," said Raj Nair, Ford group vice president, Global Product Development."We added content where it mattered – including an independent rear suspension for better handling and ride, and bigger brakes for better, shorter and more consistent stops. We also doubled the number of airbags.
"Even with all of that extra hardware, smart engineering throughout every component of this car enabled us to achieve a base curb weight of 3,524 pounds for the new Mustang EcoBoost fastback – just six pounds more than the lightest 2014 Mustang V6, and still the best power-to-weight ratio of any car available in the United States for under $50,000."
Building on a solid foundation
With an all-new platform and fully independent suspension, the 2015 Ford Mustang sets new handling benchmarks for the brand, achieving world-class performance in both dynamics and ride quality.
"In order to develop precise and predictable handling characteristics, a car needs a solid platform where the suspension mounts don't move relative to one another," said Tom Barnes, Mustang vehicle engineering manager. "The structure of the new Mustang is much more resistant to twisting, with 28 percent more torsional stiffness for the fastback and a 15 percent improvement for the convertible."
Despite being so much stronger, this is a very efficient horse, with a body-in-white that is actually lighter than the previous version. This was achieved through extensive use of advanced technologies and materials including hydroforming, laser welding and high-strength steels. Lightweight aluminum is used for the hood and front fenders to help reduce body mass and improve the weight balance.
Attention to detail throughout the design process yielded significant weight savings that helped to offset the increases from adding performance-enhancing features such as larger, more powerful brakes and independent rear suspension. The result is a vehicle that is more capable than before while remaining significantly lighter overall than key competitors.
The structure of the 2015 Mustang is also designed to meet new, more stringent crash safety standards. Some of the other components now made of aluminum include the rear suspension knuckles, rear axle housing on automatic transmission cars, rear control arms and rear brake calipers. Even parts made of steel and other materials such as the hollow rear stabilizer and the new seats have been intelligently designed to meet performance standards while keeping weight down.
"We added a lot of content to the new Mustang in order to hit our performance targets and meet today's customer expectations," said Dave Pericak, Mustang chief engineer. "With a base curb weight of 3,524 pounds for Mustang EcoBoost fastback, and increases ranging from six pounds to 87 pounds for V6 and GT fastbacks, Mustang is still substantially lighter than the competition."
Mustang EcoBoost fastback has best-ever weight distribution for a Mustang, with 52 percent of its weight over the front axle and 48 percent to the rear, while Mustang GT has 53 percent of its mass on the front wheels. In combination with a lineup of new or upgraded powerplants, Mustang improves on its already leading power-to-weight ratios. Mustang EcoBoost carries fewer than 11.36 pounds per horsepower, while Mustang GT has as little as 8.52 pounds per horsepower.
With a stronger yet lighter structure to build on, the hardware was added to meet aggressive performance targets. Every new Mustang features an all-new integral-link independent rear suspension. The suspension architecture is based on a lower control arm, integral link, upper camber link and a toe link. The geometry, springs, dampers and bushings have all been specifically modified and tuned to deliver improved mechanical grip for this high-performance application.
The new suspension geometry of Mustang now generates twice as much anti-squat and anti-lift force for better pitch control to keep the body level under hard acceleration and braking. New aluminum alloy rear knuckles help reduce unsprung mass to enable the tires to follow the road for better ride and handling.
At the front, a new non-isolated perimeter subframe replaces several individual crossmembers to help stiffen the structure while reducing mass, contributing to a better foundation for more predictable wheel control that benefits handling, steering and ride quality.
The new double-ball-joint front MacPherson strut system enables the use of larger, more powerful brakes without resorting to excessive wheel offsets that would hurt steering feel. Like the rear, the front end contributes to improved pitch stability with additional anti-dive in the geometry.
The total system now does a much better job of keeping the four Mustang tires in contact with the road where they can contribute to improved dynamics while making cruising and daily commutes more comfortable.
This is expected to be the best-stopping Mustang yet. Three brake packages will be available:
Mustang V6, Mustang EcoBoost: Two-piston, 43-millimeter floating calipers, 320- millimeter rotors, front; single-piston, 45-millimeter calipers, 320-millimeter rotors, rear
Mustang EcoBoost performance pack, Mustang GT: Four-piston, 46-millimeter fixed calipers, 352-millimeter rotors, front; single-piston, 45-millimeter calipers, 330-millimeter rotors, rear
Mustang GT performance pack: Six-piston, 36-millimeter Brembo™ calipers, 380-millimeter rotors, front; single-piston, 45-millimeter calipers, 330-millimeter rotors, rear
The standard brake package on Mustang GT is equivalent to the system used for the 2014 Mustang GT track package. The new GT performance package includes the same brake package found on the 662-horsepower 2014 Shelby GT500.
When maximum performance is needed
"We already set a very high standard for Mustang driving dynamics with the 2012 Mustang Boss 302, and our goal was to go above and beyond that with the performance pack on this new car," said Pericak. "Mustang is all about performance and customization, and the available performance packs give our customers what they are looking for straight from the factory."
The 2015 model is already the best-handling, best-braking standard Mustang ever right out of the box. Drivers looking to take their cars to even higher levels of capability can add a performance pack to Mustang EcoBoost fastback or convertible or Mustang GT fastback.
Both performance packs get:
Retuned springs, bushings and monotube rear dampers
Additional cooling capability for track-day durability
Thicker rear sway bar
K-brace connecting strut towers to bulkhead
Unique tuning for ABS, electronic stability control and electric power-assisted steering
Center gauge pack
The 2015 Mustang EcoBoost performance package also includes:
Front brakes: Four-piston, 46-millimeter fixed aluminum calipers with 352-millimeter rotors
Rear brakes: Single-piston, 45-millimeter floating iron calipers with 330-millimeter rotors
Unique 19×9-inch alloy wheels painted Ebony Black with Pirelli 255/40R19 Y-speed-rated tires front and rear
3.55:1 final drive ratio
The 2015 Mustang GT performance package includes:
Front brakes: Brembo six-piston, 36-millimeter fixed aluminum calipers with 380-millimeter rotors
Rear brakes: Single-piston, 45-millimeter floating iron calipers with 330-millimeter rotors
Unique 19×9-inch Ebony Black painted alloy wheels with Pirelli 255/40R19 Y-speed-rated tires, front; 19×9.5-inch alloy wheels with Pirelli 275/40R19 Y-speed-rated tires, rear
Strut tower brace
3.73:1 final drive ratio with Torsen differential
Unique front splitter to channel cooling air to the front brakes
"We set out to create an all-new Mustang that would go, handle and stop better than any previous Mustang, while also being a better all-around daily driver," said Pericak.
The results speak for themselves – during track testing, the 2015 Mustang GT with performance package consistently beat the lap times of the 2012-2013 Mustang Boss 302.
Source: [Ford]