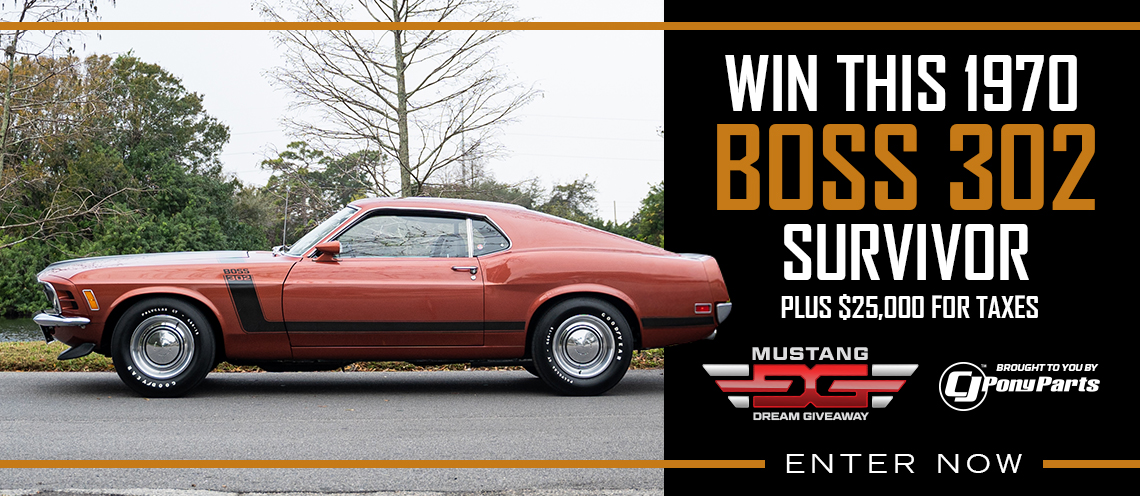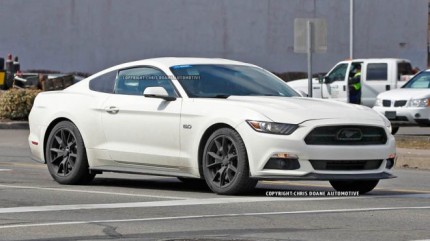 In a little more than three weeks time we will see the 50th Anniversary Ford Mustang unveiled to the World at the New York International Auto show. What it will look like is still a mystery but some new spy photos give us a sense of what Ford is cooking up. The 50th Anniversary model is said to pay homage to the original Mustangs iconic Wimbledon White paint with one of its own.
The rumor is Ford will produce 1,000 next-gen Mustangs in White as special '50th Anniversary' edition models and they will actually be designated 2014 1/2 Ford Mustangs instead of 2015 Mustang models. From the looks of the spy photos the anniversary models will get subtle modifications to the front grille, pony emblem, quarter louvers and maybe some custom wheels.
Check out some of the spy photos below courtesy of Chris Doane.