Ford's Mustang has established itself as an iconic vehicle with an everlasting impact on automobiles worldwide for over half a century. Its unparalleled charisma and renowned status make it stand out among its competitors. This one-of-a-kind car's uncanny ability to draw in auto enthusiasts from all over the world stems from how symbolic it is when it comes to performance and power.
The Mustang embodies an artful design with a sleek appearance that commands attention even when parked. Combining this finesse look with a muscular and aggressive stance has created the ultimate driving experience that cannot be bettered. It has been a significant moment in popular culture, where we have seen iconic symbols emerge time and again.
So hold tight if you're a Mustang enthusiast, because we're about to take you through the fascinating world of rare Ford Mustangs. From limited editions to special production runs, these five automotive gems are the cream of the crop regarding rare Mustangs.
1967 Ford Mustang Hi-Po 289 / K-Code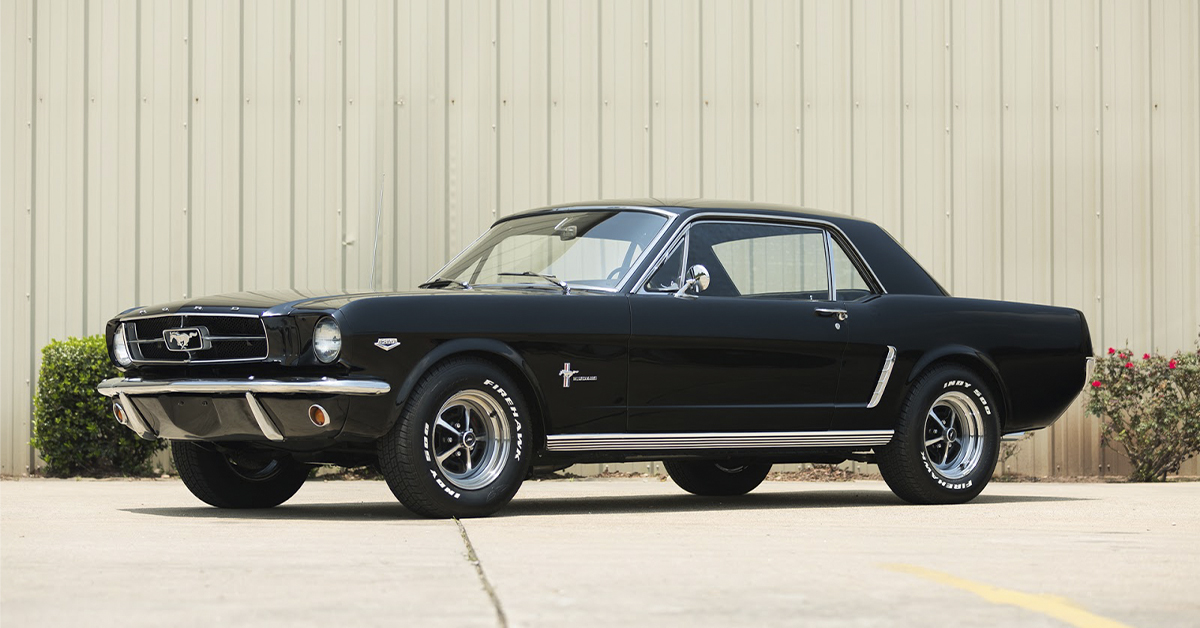 Mustang enthusiasts hold the Mustang's first high-performance V8, the Hi-Po 289 (or K-Code), in high regard due to its prominent role in Mustang history as one of their most noteworthy engines for speed lovers everywhere. Introduced during the mid-1960s, the Hi-Po 289 Mustang was integral to helping Ford's iconic automobile gain the upper hand over competitors when considered true muscle cars with powerful engines. Ford built nearly 472,000 Mustangs in 1967, but only 489 of them had the 289 cubic inch, 271 horsepower K-Code, or Hi-Po engine.
This impressive V8 engine boasted significant power output, earning praise from consumers who wanted their vehicle to be quick without sacrificing quality design upgrades. The Hi-Po 289 featured exceptional advancements that pushed beyond mere standards. These modifications included solid-lifter camshafts, which ensured satisfying output during acceleration timing, and higher-flow cylinder heads that added protection against wear and excessive heat damage.
Enlarged valves breathed fervor into animalistic sport dynamics, with each rev producing satisfying exhaust notes and a high-performance intake manifold developed and refined over the years with racing prowess in mind. These enhancements gave the Mustang Hi-Po more horsepower and torque, satisfying any driving need, from street performance to track action.
1978 Ford Mustang King Cobra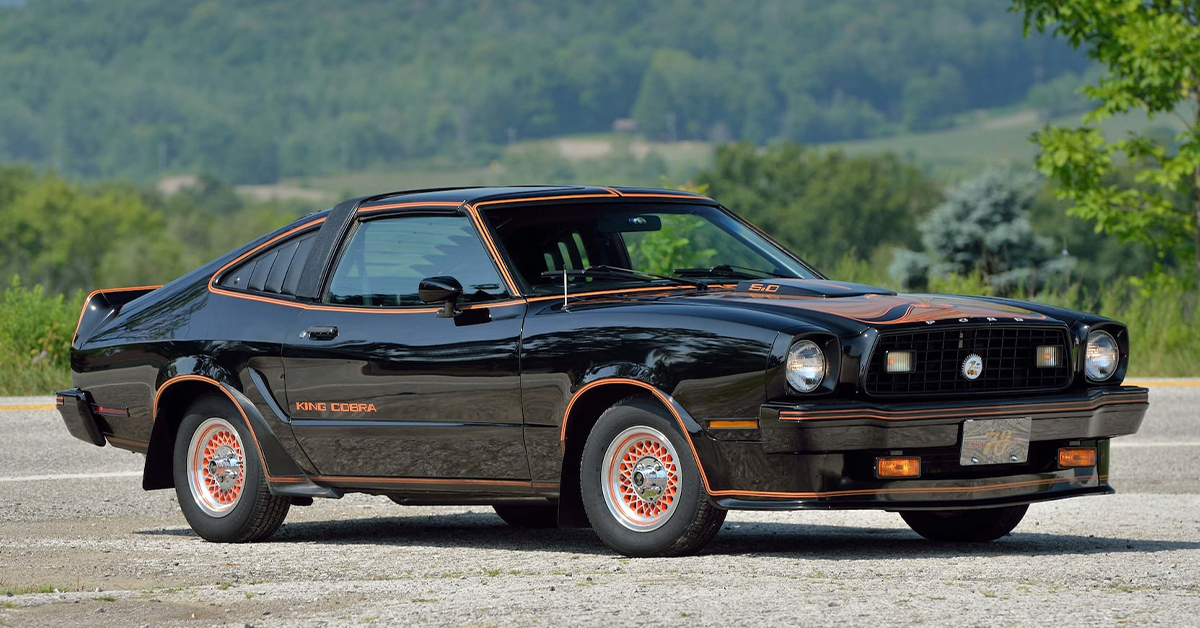 Just like the Ford Mustang Mach-E has received countless criticisms for being an electric SUV instead of a V8 coupe, other models with the wild horse badge were not loved at their time, such as the Ford Mustang II King Cobra.
Though often forgotten, the little-loved second-iteration Mustang was a massive success throughout its six-year life. Because while the Mustang II was popular with customers who wanted a sports car that reflected the economic realities of recession and the oil crisis, an anemic mechanical offering did little to appease drivers yearning for the big-block V8s of yesteryear.
Introduced in 1978, the Mustang II King Cobra was Ford's attempt to return to its high-performance roots, offering not only cosmetic upgrades but also a V8 engine, a bulkier hood, front disc brakes, power steering, and enhancements such as adjustable dampers and an anti-roll bar. The body featured unique decals and black-tinted trim instead of chrome, similar to the Pontiac Firebird Trans-AM. The 139-hp, 302-cubic-inch 5.0-liter V8 paired with a four-speed manual was the only mechanical option in the Mustang King Cobra, and Ford promised a 0 to 60 mph time of 6.3 seconds and a top speed of 150 mph.
Nowadays, the Mustang II King Cobra is becoming highly collectible and shooting up in value more than other models on this list, forcing owners to opt for collector car insurance to protect their beloved and increasingly expensive rare Mustang.
1984 Ford Mustang GT350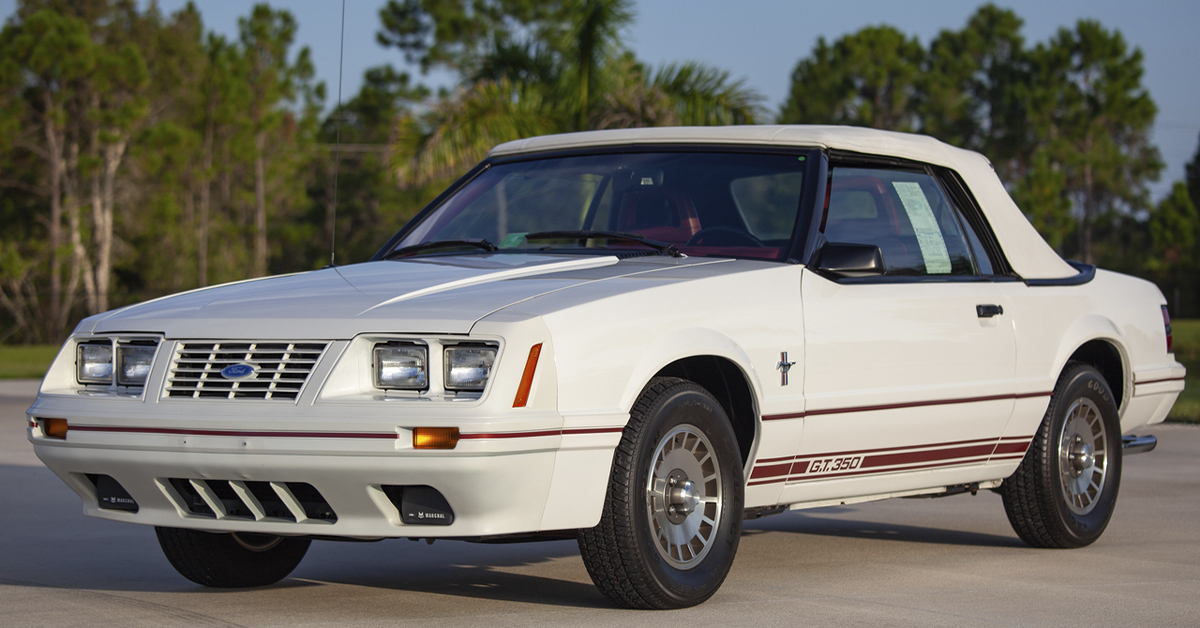 Via American Muscle Car Museum
Ford decided to mark twenty years of working on the famed Mustang by releasing only 2,262 GT350 Package Mustangs in honor of its anniversary in 1984. All cars were built within thirty-five days on top of existing basic 1984 Mustangs. The GT350 came as either coupes or convertibles, all sporting an Oxford White finish plus distinctive dark red racing stripes flanked by dark red side body moldings, making for an incredibly unique look. The addition of Marchal fog lamps gave this car even more style. Minor changes, such as replacing standard stock badges like '5.0' with more classic Tri-Bar running pony emblems, also significantly impacted aesthetics. Optional features such as T-top roofs, sunroofs, and rear decklid spoilers add to their uniqueness.
Performance variants of the GT350 Package Mustang are plentiful, with only 350 turbos produced (104 convertible models and 246 coupes). Standard-engine models (non-turbo) received significant improvements over the baseline 1984 Mustang model, so much so that enthusiasts gladly lapped them up. The Mustang GT350 had three engine options: a turbo-charged 2.3L four-cylinder putting out an impressive 145 hp; a fuel-injection standard non-turbocharged option giving you an admirable power figure of 165 hp; or, for more potency in your pony's kick, a mighty carbureted variation able to push up to 175 hp, allowing you to hit speeds over 132 mph.
1990 7-Up Ford Mustang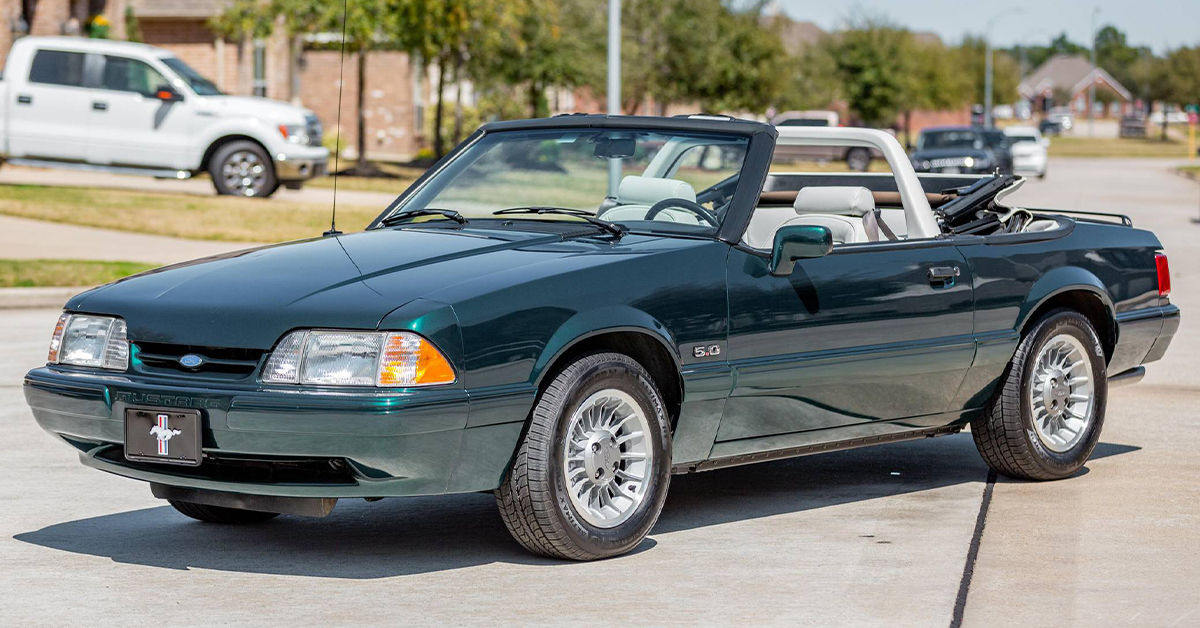 Via Cars & Bids 
The story of the 7-Up Mustang started when the soft drink company initially planned to give away 30 of these special-edition Mustangs at the 1990 NCAA basketball finals. Contestants had to throw the ball from the center court and would've won one of these limited-edition cars.
But as fate would have it, for some unknown reason, the competition was canceled at the last minute, only after two Mustangs were produced. So, Ford rebranded them by scaling up production significantly to pay tribute to their car's silver anniversary.
The blue oval company also upgraded each LX convertible with the Fox Body era's iconic 5.0L V8 engine delivering about 255 horsepower and painted them with Ford's signature Deep Emerald Green clearcoat metallic paint, which displayed a standardized white leather interior and matte green fascia outside mirrors and body side moldings that beautifully partnered with an even more iconic white convertible top.
Although this model was not regarded as a frontline trademark during its initial release period, it still offered speed, style, and, most significantly, the uniqueness that makes it stand out among other classic Mustangs. This uniqueness developed over time, serving as a classic piece of memorabilia even today and continuing its legacy by running on roads across America.
2009 45th Anniversary Mustang Lee Iacocca Edition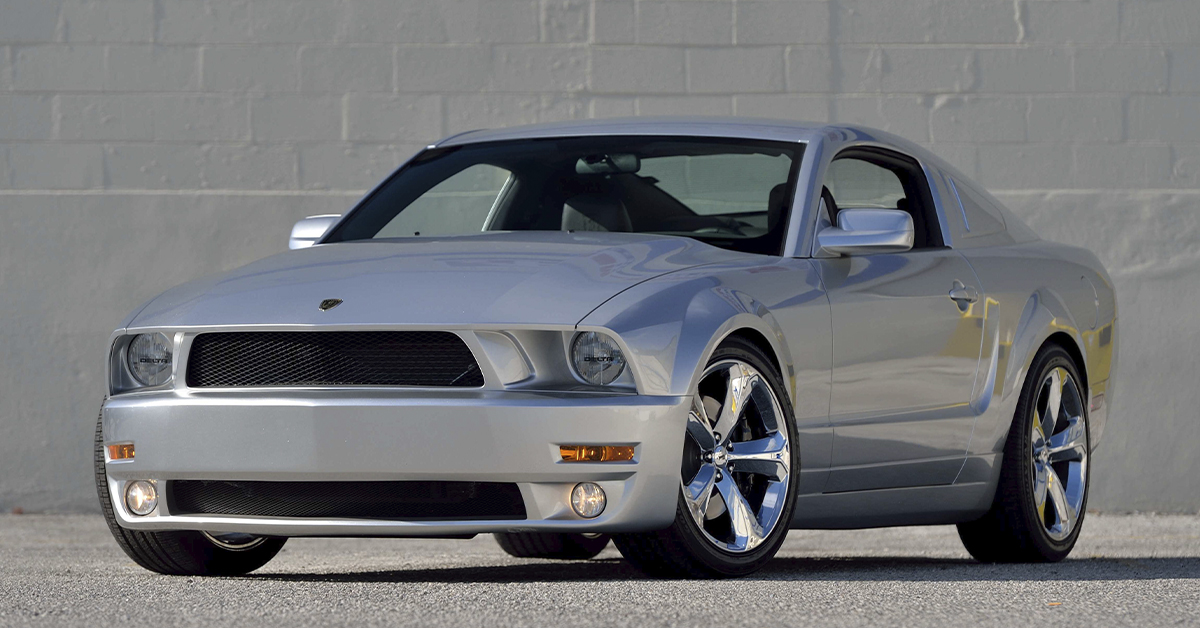 Via Mecum Auctions
The Ford Mustang has dominated the American automotive landscape for over four decades. In honor of this legacy, the Mustang family unveiled a limited-edition model in 2009 to celebrate its 45th anniversary as a tribute to Lee Iacocca, one of America's foremost automotive figures.
This unique Mustang stands out from its peers through meticulous craftsmanship detailing timeless elegance and commanding presence with its sleek and muscular lines complemented by custom badging, aggressive rear styling, and distinct design elements such as "Iacocca" scuff plates along with bold color options like "Iacocca Silver," which radiate sophistication and exclusivity.
With the supercharged 4.6-liter V8 engine delivering an impressive 320 horsepower or an optional Ford Performance Supercharged V8 motor that goes up to a remarkable 400 horsepower, it is impossible not to appreciate this car's raw power. The Lee Iacocca Edition is more than just a beautifully built car; it symbolizes something greater—a tribute to the man who brought one of America's greatest cultural icons into existence.
Iacocca's contributions revolutionized the automotive industry, leading him to be recognized worldwide as an automotive visionary. Each unit produced for this edition was limited—only 45 in total—and came with a numbered plaque certifying authenticity while increasing its allure.