The Ford Mustang would likely not have become what it is today without the guidance of automotive luminary, Carroll Shelby. This is a fact that few can dispute, as the icon's name is literally adorned on an unfathomable number of rear deck lids and dash panels of an infinite number of Mustangs on the road today. For this reason, it comes as no surprise that Shelby American went all out in celebration of their founding father's 100th birthday.
In the culmination of these efforts, Shelby American has issued the fittingly named 2023 Carroll Shelby Centennial Edition Mustang. As one would expect, this high-test pony car comes packed with performance goodies and dressed to the hilt. Shelby American spared no expense when outlining the Centennial commemorative package, ensuring that the final product itself would be something that Carroll Shelby would be flattered with.
With a supercharged 750 horsepower workhorse beneath its hood and a wide array of custom trim work and paneling rounding out its aggressive footprint, the 2023 Carroll Shelby Commemorative Edition Mustang checks all the boxes. Perhaps even more impressive is the rather wide array of configurations in which this specialty Mustang can be purchased. Breaking from tradition, Shelby has chosen to offer this package for both Fastbacks and convertibles, as well as manual and automatic cars.
2023 Carroll Shelby Commemorative Edition Background
Prior to Carroll Shelby's ultimate involvement in design and development efforts, the Mustang had not truly gained an identity of its own. Depending upon one's vantage point, the Mustang could be seen as a sleek cruiser or even a sporty grocery-getter. However, the public's perception of the Mustang line as a whole would be forever changed with the 1965 release of the GT350. This, of course, was a product of Carroll Shelby's decisive vision.
Carroll Shelby's involvement with Mustang design, development, and production would continue for approximately half a decade, before eventually entering a period of hiatus. This hiatus would prove quite lengthy, spanning almost 40 years. Nonetheless, Shelby would again jump headlong into his Mustang-related endeavors in 2007, picking up where he previously left off. A number of Shelby American performance packages would be offered in the years to follow, even continuing after Shelby's passing in 2012.
The bulk of recent Shelby American performance packages have centered around the addition of more responsive steering, suspension, and brake components, as well as slight, yet meaningful, engine upgrades. However, those opting for the addition of these packages could also expect to have their Mustangs decked out with a wealth of custom paneling and trim work, all chosen to meet the lofty expectations of Shelby himself.
Though Carroll Shelby bid this world farewell more than a decade ago. his legacy lives on, as does his broad influence on the Ford Mustang brand itself. To commemorate this indelible legacy, Shelby American pulled out all the stops, issuing a specialty package for the 2023 Mustang, unlike anything to come before it. The 2023 Carroll Shelby Centennial Mustang is a true must-have for avid collectors of America's original pony car, and a worthy testament to the legend himself, Carroll Shelby.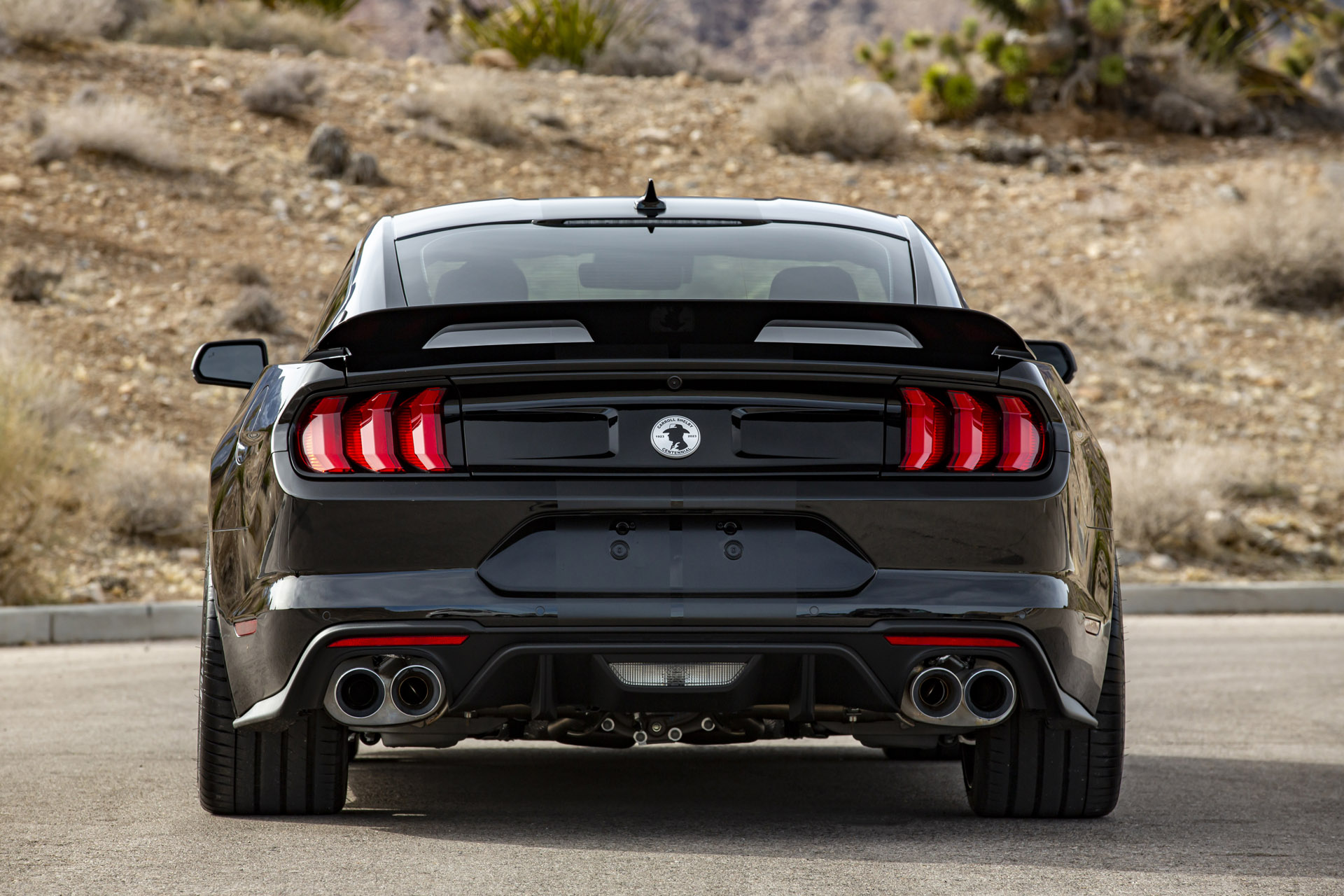 Commemorating Greatness
The 2023 Carroll Shelby Centennial Edition Mustang is a masterpiece 100 years in the making. Designed to expertly blend form and function, this classic in the making's fierce appearance foreshadows the beastly performance that it is adequately equipped to unleash. Those lucky enough to own this commemorative Mustang are sure to get all they paid for, and a whole lot more.
All 2023 Carroll Shelby Centennials began life as a standard Mustang GT, before undergoing extensive modification. Perhaps the most obvious of all modifications take place beneath the GT's hood, where the Mustang's stock 5.0L V8 is supercharged, ultimately increasing the powerplant's total output to 750 horsepower. Other notable performance upgrades include the addition of a Borla cat-back exhaust and a race-inspired aftermarket radiator.
The 2023 Centennial Edition's steering and suspension systems also received their fair share of attention. Performance springs and sway bars were installed, while adjustable caster/camber plates were added. Additionally, Brembo front brake calipers were made standard, to reduce the car's overall stopping distance. These efforts are further aided by the addition of Shelby-spec 305/30/20 performance tires.
The 2023 Carroll Shelby Centennial Edition Mustang also lacks nothing, in terms of cosmetic appeal. As part of this special package, a custom upper grille is added, along with a Shelby-spec rear spoiler, hood, and tail panel. Le Mans over-the-top vinyl stripes and Centennial side rocker stripes were added to round out this one-of-a-kind look.
Inside, the 2023 Centennial Edition was equally unique. Custom leather seat covers were added, as were Shelby American floor mats and door sill plates. Also worth mentioning is the fact that each 2023 Carroll Shelby Centennial Edition Mustang is fitted with a specialized numerical dash plaque, verifying its authenticity. This plaque corresponds to a similar plate located in the Centennial's engine bay.
All things considered, one could easily conclude that Carroll Shelby himself would likely approve of the 2023 Centennial Edition Mustang. However, those hoping to purchase one of these commemorative Mustangs had to be quick on the draw, as only 100 total units were earmarked for production. Each of these 100 units has already been spoken for, in the form of verified pre-orders.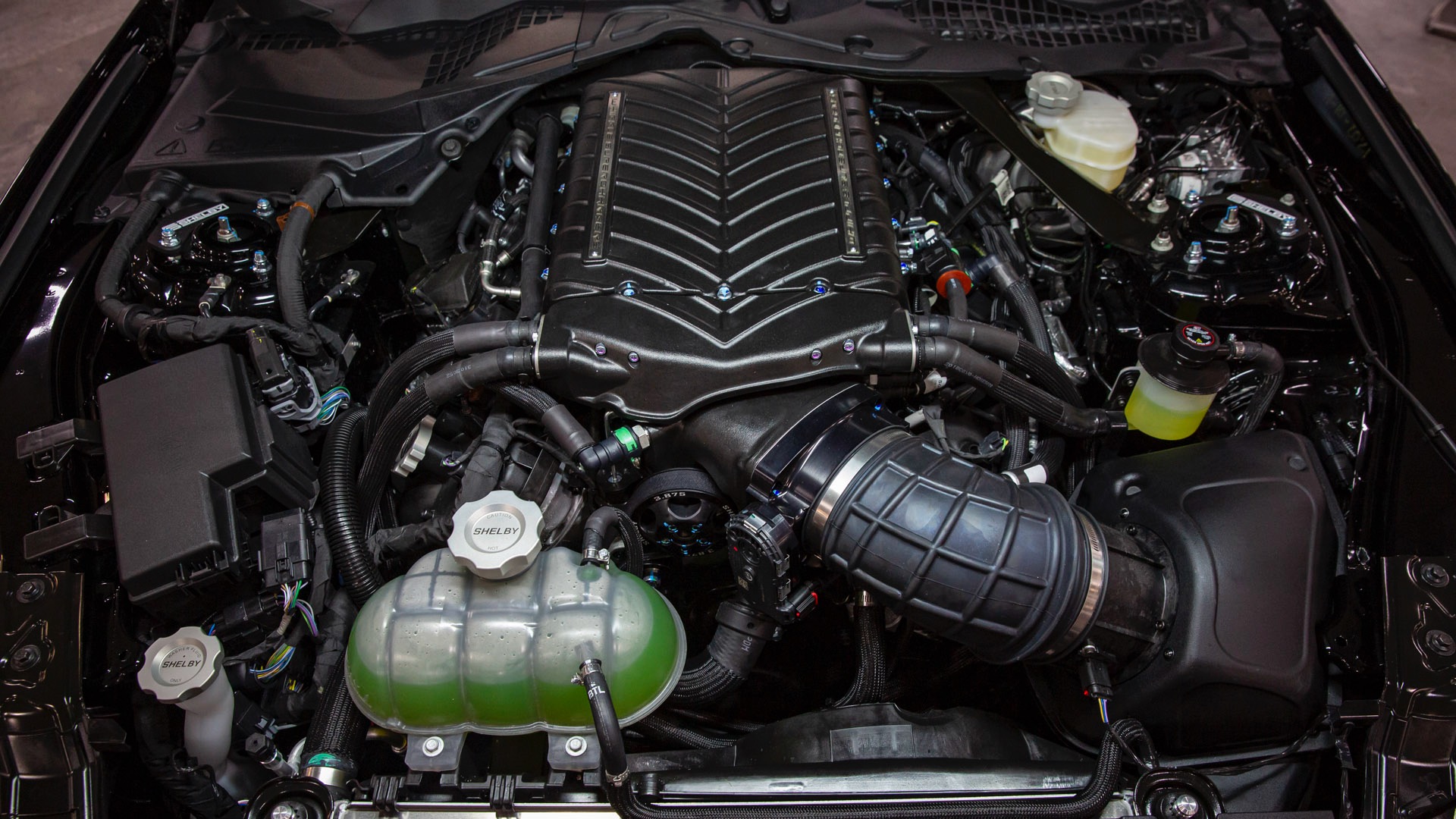 2023 Carroll Shelby Centennial Edition Specifications
Engine
5.0L V8
Horsepower
750 horsepower
Torque
410 lb-ft torque +
0-60 MPH
4.7 sec
Quarter Mile Time
13.2 sec
Weight
3,932 lbs
Base Price 
$49,995  on top of

base cost of car

Production Numbers
100
Available Exterior Colors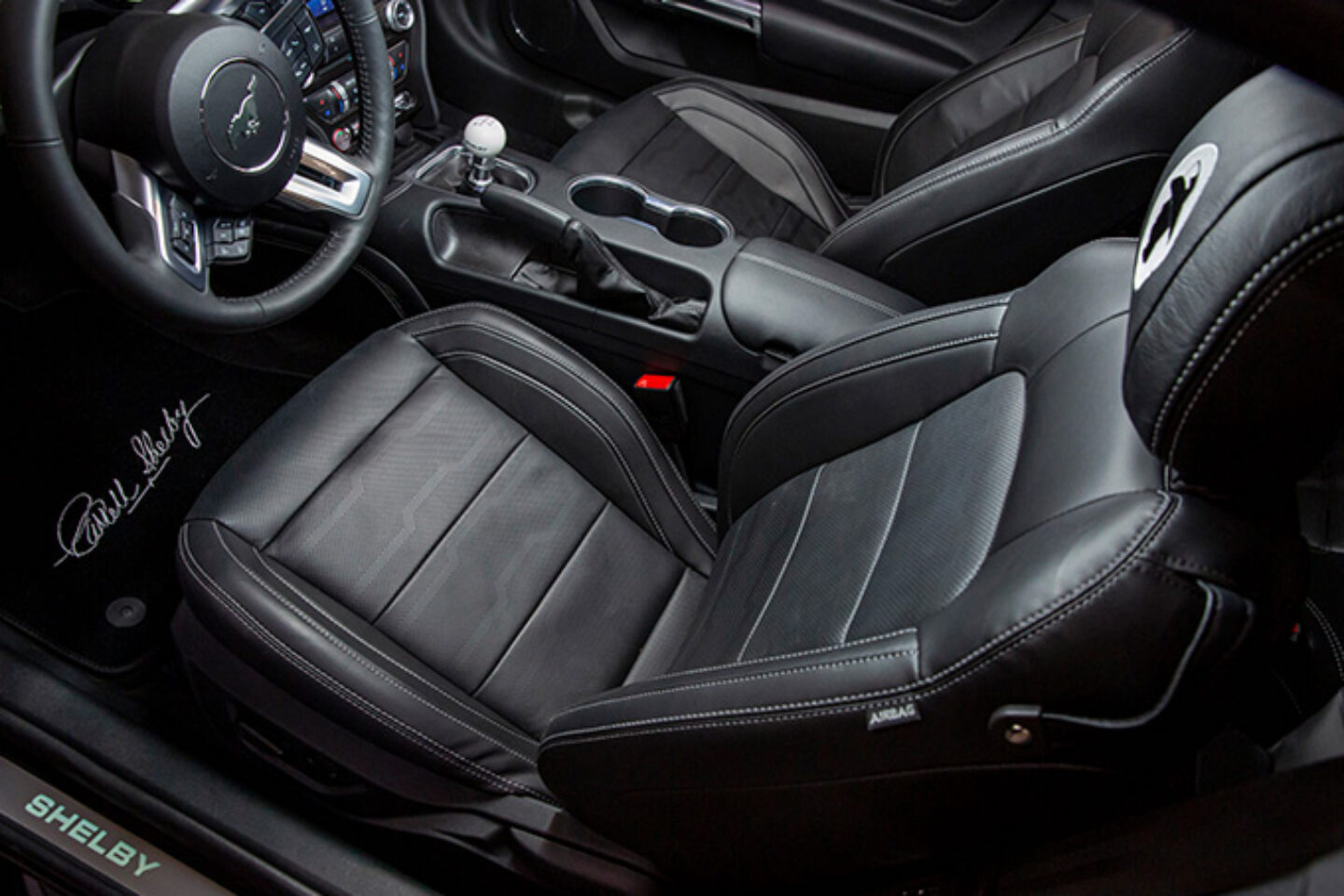 Available Interior
The 2023 Carroll Shelby Centennial Edition Mustang interior comes complete with black leather with a cowboy silhouette embroidered into the headrest.
2023 Carroll Shelby Centennial Edition Mustang Video
The 2023 Carroll Shelby Centennial Edition Mustang is available in any stock mustang color.