Over the years, the state of California has become the unofficial epicenter of Mustang Mania. This is a point that was made ever more clear when Ford issued its first Mustang California Special in 1968. Though the original California Special fell out of production after only a handful of years, its legacy remains. This, in turn, inspired Ford to reissue this popular derivative of the Mustang in the new millennium.
Since its official re-release, the California Special has remained a mainstay of the Mustang lineup, receiving a handful of significant revisions along the way. This trend continued into the 2023 model year, making this particular offering the last California Special of sixth-generation production, and an almost certainly coveted specimen in any avid Mustang enthusiasts collection.
The California Special: Then & Now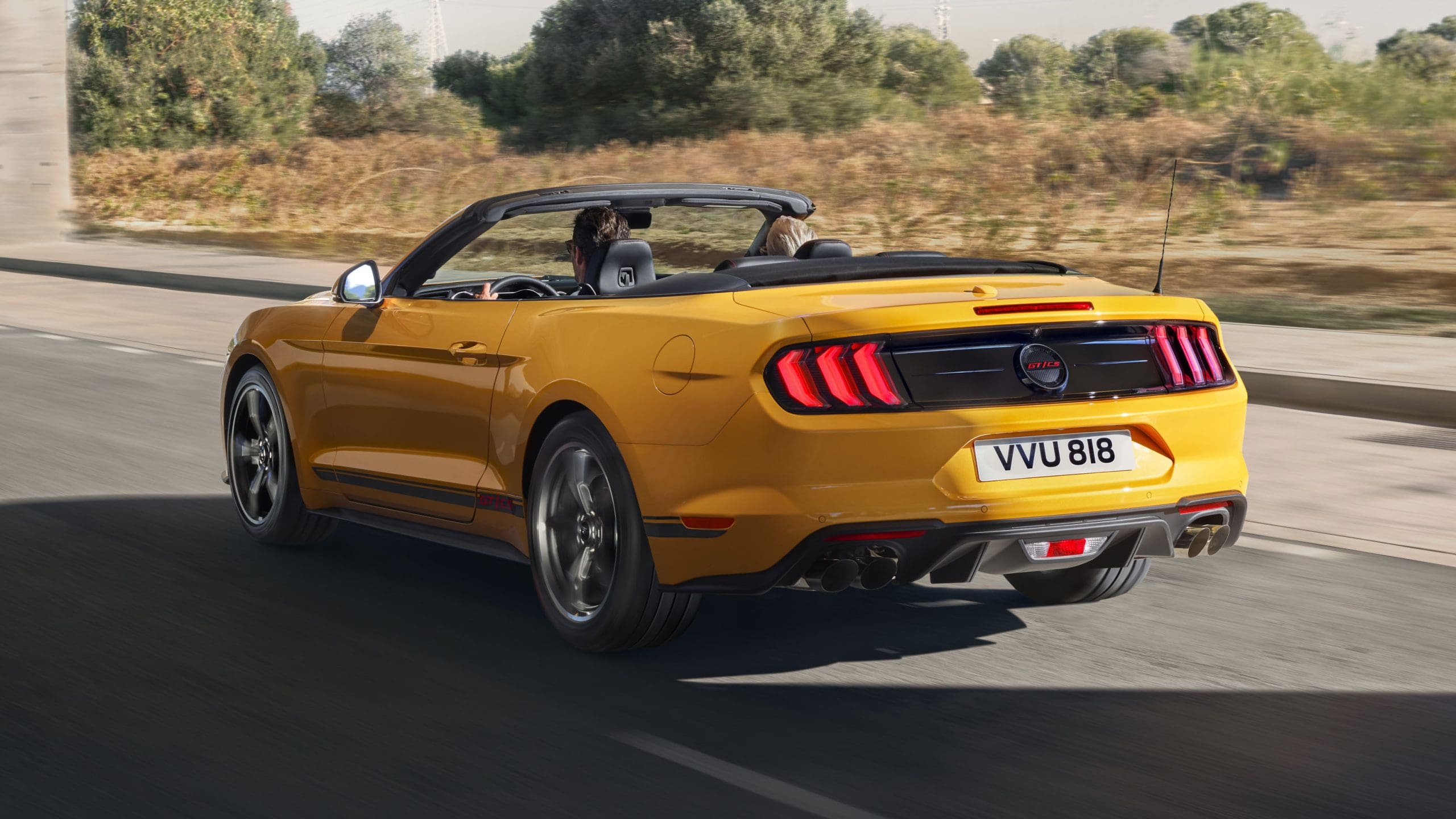 The concept behind the Mustang California Special, in its initial form, was the brainchild of west coast Ford dealers looking to cash in on the infinite popularity of the Mustang within their specific region in the 1960s. These dealers petitioned Ford to provide their consumers with something special, in recognition of surging Mustang sales within the state. For their part, Ford delivered in earnest, producing a specialty Mustang capable of wowing the masses.
The original Mustang GT/CS was inherently sporty, featuring a number of distinct cosmetic revisions, each of which separated this model derivative from its base GT counterpart. Nonetheless, the production proved to be short-lived, spanning only a few short years. This, for all intents and purposes, was the end of the Mustang GT/CS, that is until Ford revived the iconic nameplate in 2007.
Today, the Mustang GT/CS is every bit as popular as its earlier counterpart, as it exudes a certain degree of unmistakable flare. With each passing year, Ford has upped the ante, further refining the California Special to retain the interest of consumers worldwide. These efforts have ultimately yielded the awe-inspiring 2023 California Special that we know today.
A Unique Spin On Perfection
The 2023 Mustang GT/CS is quite noteworthy to say the least, featuring a significant number of individual upgrades, many of which are of a cosmetic nature. In a bid to provide the California Special with a unique identity, Ford has given the base GT a substantial facelift. As a result of these efforts, the 2023 Mustang GT/CS looks every bit as potent as it performs, making it a true icon of the current era.
Key Exterior Features
Though the 2023 Mustang GT/CS is noteworthy for many reasons, few are as striking as the vehicle's modified appearance. This specialty pony car features a custom honeycomb grille, distinct inset side scoops, machined 19-inch alloy wheels, and model-specific striping. The 2023 California Special also features an array of custom badging.
Convertible & Coupe Options
Consumers now have the option of ordering the Mustang GT/CS in one of two different formats, as both coupe and convertible configurations are offered. This differs from the original Mustang GT/CS production when this particular model derivative was only offered in a coupe format.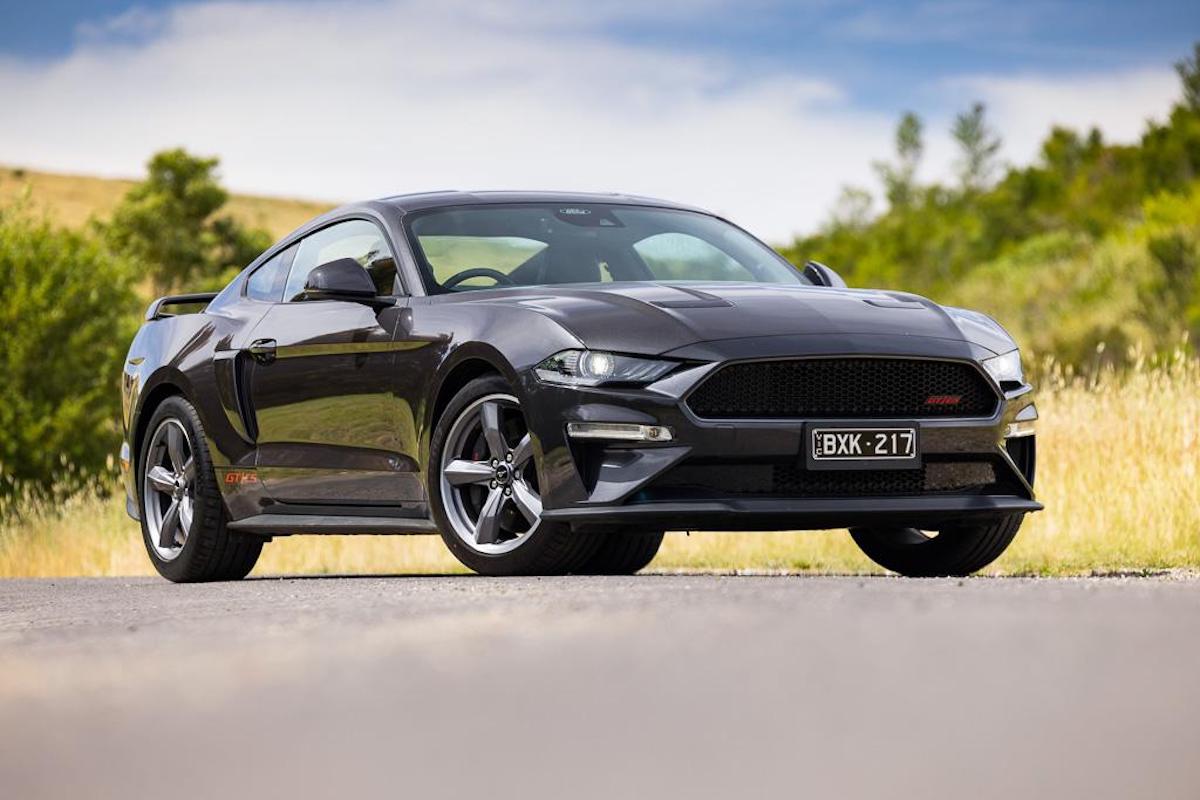 Interior Upgrades
The 2023 Mustang GT/CS was also the benefactor of several notable interior upgrades. Some of the most notable of these upgrades include the addition of Miko suede door panel and seat inserts, which also feature contrasting red-colored stitchwork. A specialty Carbon Hex instrument panel has also been added.
Key Transmission & Power Details
Like the GT off which the California Special was based, the 2023 GT/CS comes equipped with a 5.0L V8, which harbors a maximum rated output of 450 horsepower and 410 lb-ft of torque. This power is delivered to the vehicle's rear wheels via a 10-speed automatic transmission or 6-speed manual, depending upon consumer preference.
The 2023 Califonia Special shares a common 5.0L Coyote V8 poweplant with its GT counterpart. This engine comes mated to one of two available transmissions, the first of which is a 10-speed automatic, and the latter a 6-speed manual gearbox. All things considered, this powertrain yields a maximum total output of 450 horsepower and 410 lb-ft of torque.
Optional Performance Package
If you are in the market for additional performance mods, then Ford can certainly assist you in further equipping your 2023 Mustang GT/CS. Ford's Performance Package takes things to the next level, coming complete with Brembo six-piston front brake calipers, upgraded front springs, and a Torsen limited-slip differential. The addition of this package also sees the GT/CS equipped with secondary bracing along its underbody for increased rigidity.
2023 Mustang GT California Special Specs At a Glance
| | |
| --- | --- |
| Engine | 5.0L V8  engine |
| Horsepower | 454.6 horsepower |
| Torque | 410 lb-ft of torque |
| 0-60 MPH | 4.5 seconds |
| Quarter Mile Time | 12.6 seconds |
| Top Speed | 155 mph |
| Weight | 3,972.7 lbs |
| Base Price | Starting at $67,290.00 |
Available Exterior Colors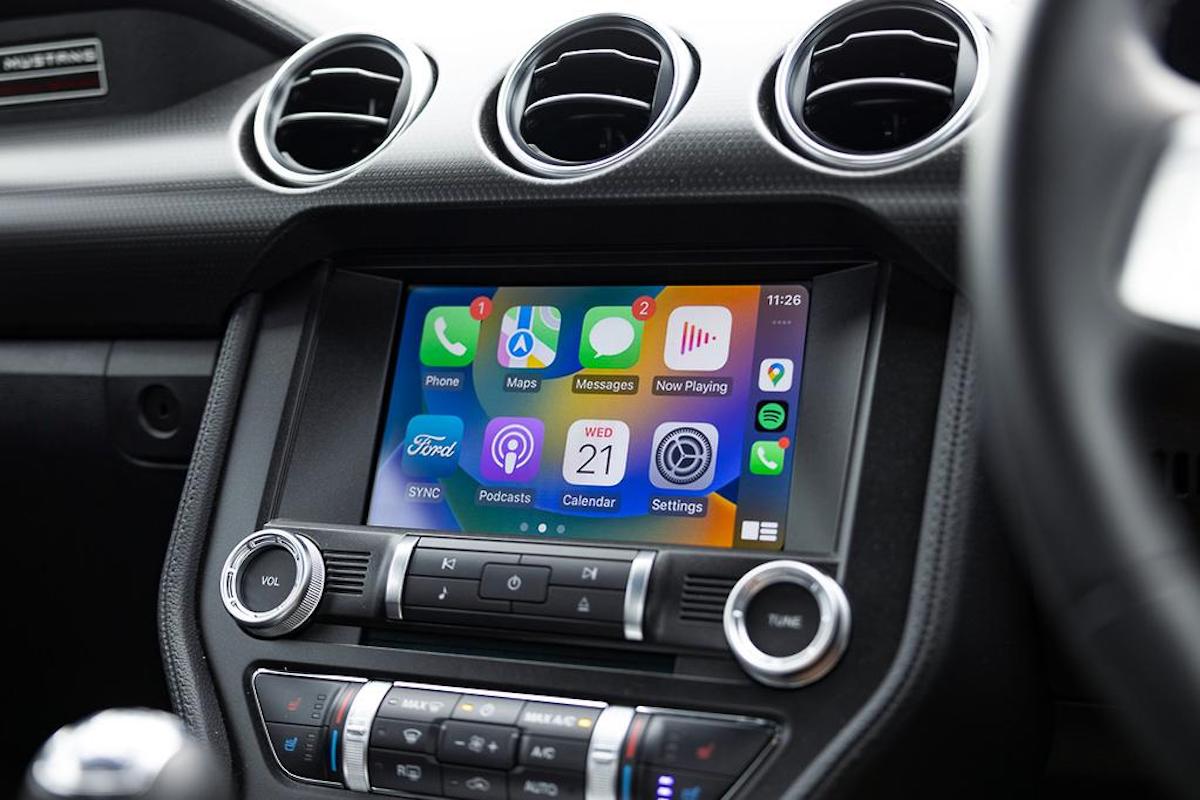 The 2023 Mustang California Special GT is available in:
Atlas Blue
Rapid Red
Eruption Green
Mischievous Purple
Carbonized Gray
Cyber Orange
Dark Matter
Grabber Blue Metallic
Shadow Black
Race Red
Oxford White
Available Interior Colors
The 2023 Mustang California Special GT interior is available in:
Ebony
Tan
Ceramic
Ebony with Red Stitch
Ebony with Metal Gray Stitch
2023 Mustang California Special GT Videos
We found some great 2023 Ford Mustang California Special GT videos.