The Golden State has been quite kind to Ford, and more specifically, the Mustang over the past several decades. In fact, the state of California served as ground zero for early Mustang fanfare, which was subsequently reflected in sales figures of the era. California was even home to Shelby Mustang production during the line's infancy.
By all accounts, it was this far-reaching, yet geographically-based popularity that drove top brass at Ford to issue the first Mustang California Special in 1968. In commemoration of these efforts, Ford has now been reissuing this nameplate for more than a decade, producing a line of late-model specialty Mustangs under the same banner.
Why California Is the Epicenter of Mustang Mania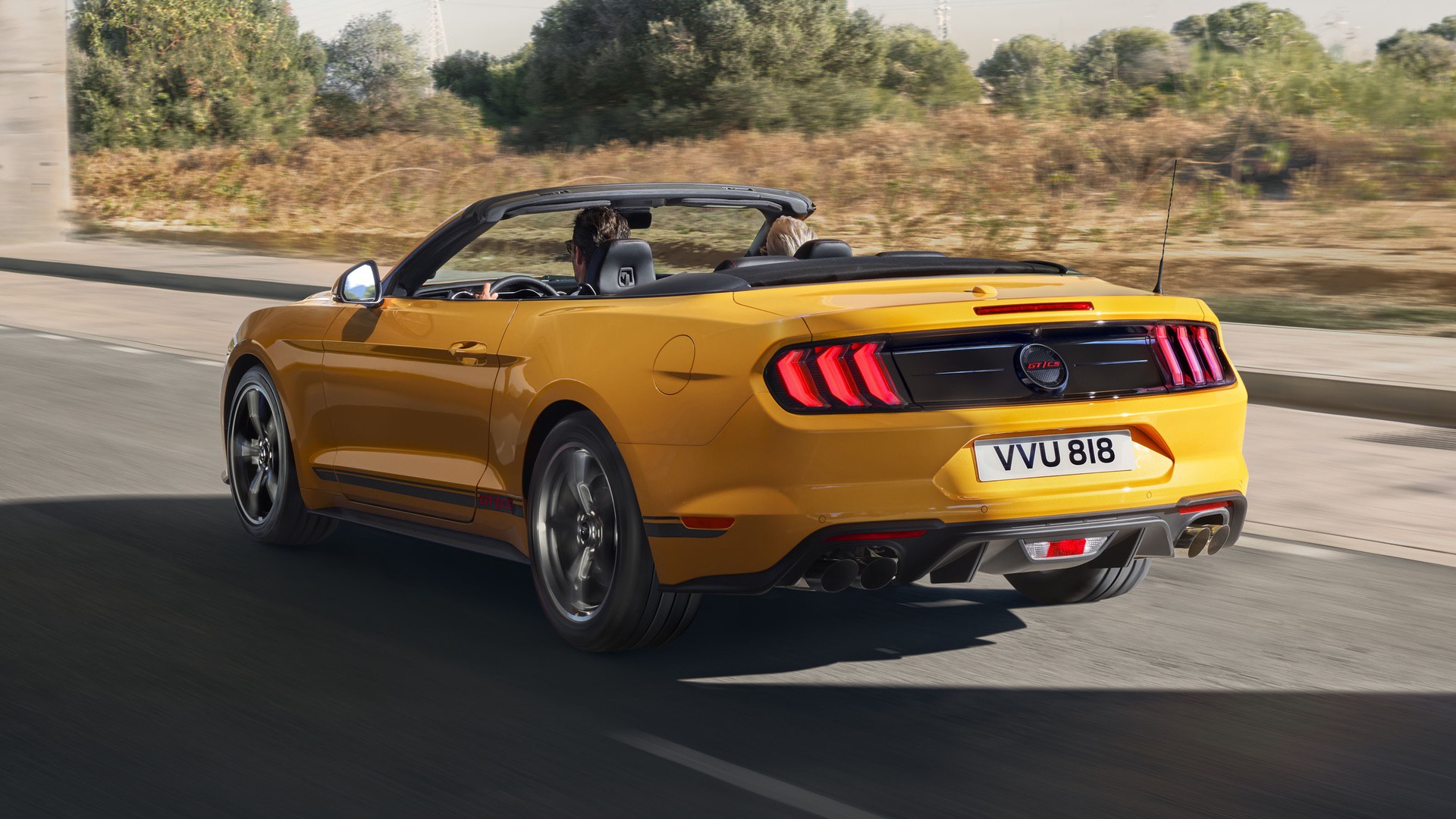 California is, and always has been, the unofficial epicenter of Mustang mania. Perhaps no other state boasts quite as many Mustangs per square mile as California. Ford, ever the opportunist, seized upon this popularity, ultimately issuing a revised version of the Mustang coupe under a specialty California Special nameplate. Today, these vintage California Specials are highly coveted by Mustang enthusiasts and collectors alike.
Though the original California Special was short-lived, Ford released an all-new specialty Mustang under the same moniker in 2007. This later iteration of the California Special featured a number of cosmetic upgrades reminiscent of those found on earlier GT/CS Mustangs, including side scoops and commemorative striping.
Since its release, Ford has continued producing the GT/CS Mustang, largely uninterrupted for the better part of 1 ½ decades. With each passing year, the design of this limited-edition Mustang continued to evolve, ultimately yielding the 2022 California Special that is currently in production.
Why the 2022 California Special GT Is a Cut Above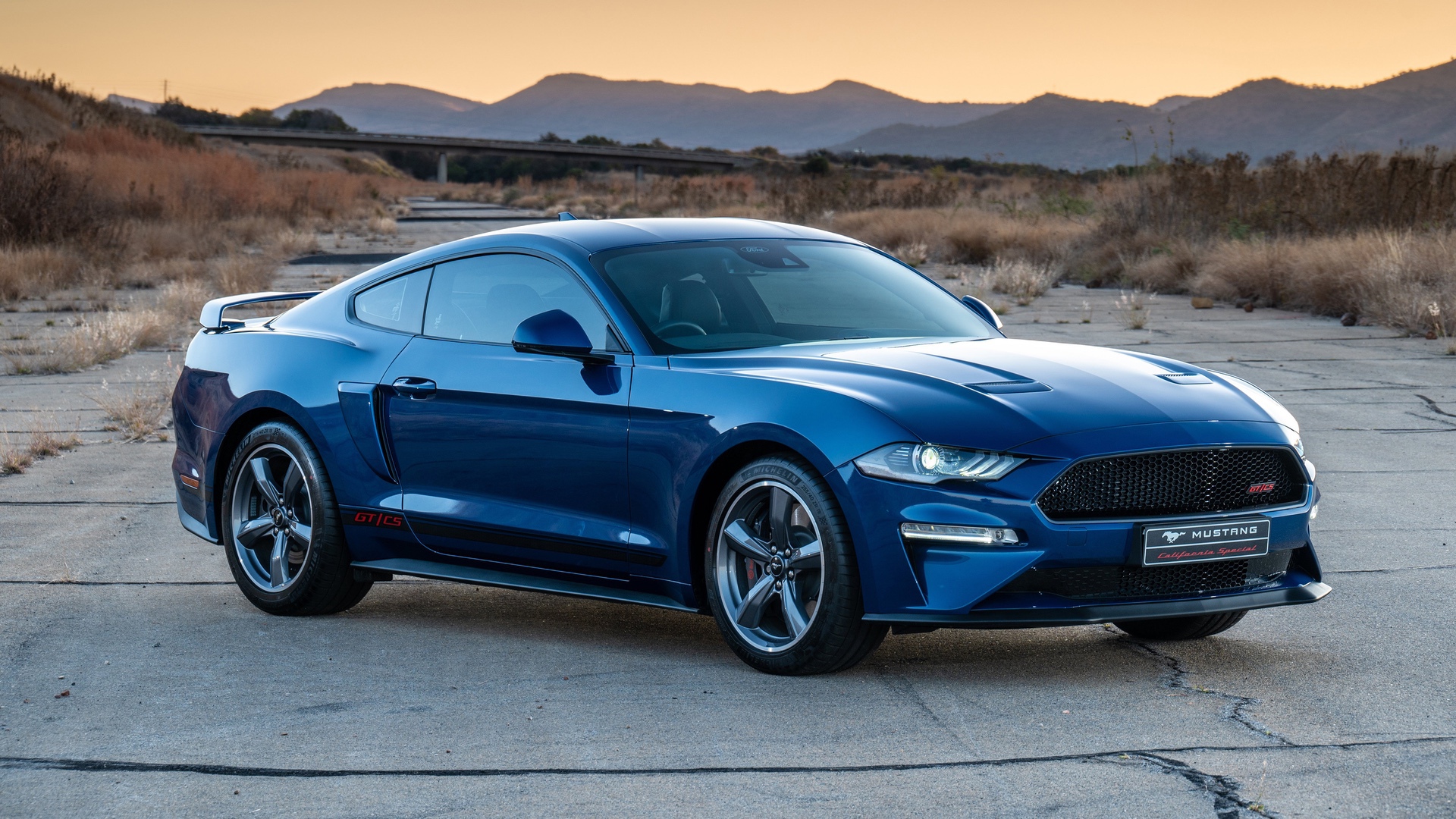 The 2022 Mustang California Special features several noteworthy upgrades, the bulk of which are of a cosmetic nature. Designed to personify the California dream, the Mustang GT/CS is equally as striking as it is potent, offering the ideal mix of aesthetic appeal and potent performance.
Key Exterior Features
Among the most distinguishing features pertaining to the 2022 Mustang GT/CS are custom side scoops, Machined-face aluminum carbonized wheels, and unique side striping. Also standard is a new Performance Package front splitter and GT/CS badged honeycomb grille. Additional GT/CS badging appears on the vehicle's strut tower brace and rear paneling.
Convertible & Coupe Options
Many consumers will also be pleased to find that the 2022 Mustang California Special is offered in both convertible and coupe formats. This serves as a direct departure from traditional GT/CS production, as the original 1968 Mustang California Special could only be ordered as a coupe.
Interior Upgrades
The 2022 Mustang California Special also features a highly upgraded interior, complete with a Miko suede door panel and seat inserts. A unique Carbon Hex aluminum instrument panel also comes standard, as do custom GT/CS stylized floor mats.
Key Transmission & Power Details
Like the GT off which the California Special was based, the 2022 GT/CS comes equipped with a 5.0L V8, which harbors a maximum rated output of 460 horsepower and 420 lb-ft of torque. This power is delivered to the vehicle's rear wheels via a 10-speed automatic transmission or 6-speed manual, depending upon consumer preference.
Optional Performance Package
Those looking to up the ante even further can opt for the addition of Ford's Performance Package, which includes a number of steering, suspension, and brake-related upgrades. Some of the most noteworthy of these upgrades include heavy-duty front springs, Brembo six-piston front brake calipers, and reinforced underbody bracing. Also included within this package is Torsen limited-slip differential and an upgraded rear anti-roll bar.
2022 Mustang GT California Special Specs At a Glance
| | |
| --- | --- |
| Engine | 5.0L V8  engine |
| Horsepower | 460 horsepower |
| Torque | 420 lb-ft of torque |
| 0-60 MPH | 4.4 seconds |
| Quarter Mile Time | 12.2 seconds |
| Top Speed | 155 mph |
| Weight | 3,972 lbs |
| Base Price | Starting at $52,590.00 |
Available Exterior Colors
The 2022 Mustang California Special GT is available in:
Atlas Blue
Carbonized Gray
Cyber Orange
Dark Matter
Grabber Blue Metallic
Iconic Silver
Shadow Black
Rapid Red
Oxford White
Available Interior Colors
The 2022 Mustang California Special GT interior is available in:
Ebony
Tan
Dark Ceramic
Showstopper Red
Midnight Blue
White
2022 Mustang California Special GT Videos
We found some great 2022 Ford Mustang California Special GT videos.