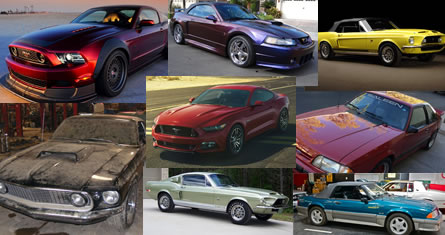 Its time once again for the Barrett-Jackson Collector Car Auction in Scottsdale, Arizona.  This year the Scottsdale BJ auction features 95 Ford Mustangs and Shelby vehicles ranging in years from 1965 to 2015. Each year I like to list each and every Mustang and Shelby vehicle with their lot#, year, model and day it will be auctioned so you don't miss any of your favorite Mustangs.
Some of the highlights of this years auction include the first retail 2015 Ford Mustang GT, a garage find 1969 Boss 429, the first 1988 Saleen Mustang #001 and of course the classic Shelby GT500's, GT350's and custom restomods.
The Super Bowl of auctions takes place from January 12-19 with a total of 36 hours of Live coverage spread across the Fox family of networks. For two hours on Saturday January 18th the main FOX channel will broadcast the event live from 3-5 p.m. eastern time. Below I have included a few vehicles of what this auction has to offer along with the entire Mustang list below. For more on each of these vehicles head on over to Barrett-Jackson.com.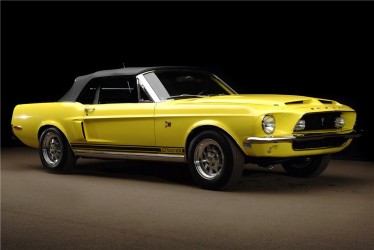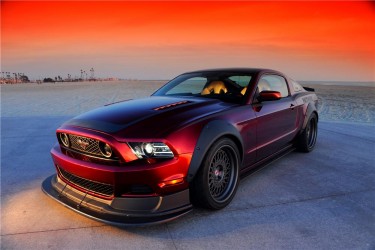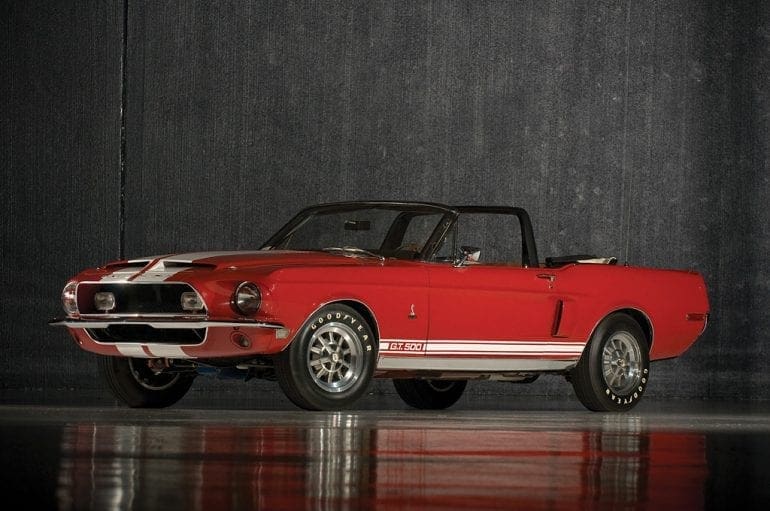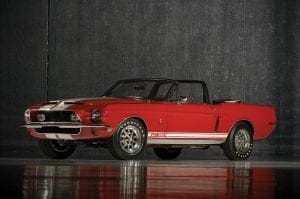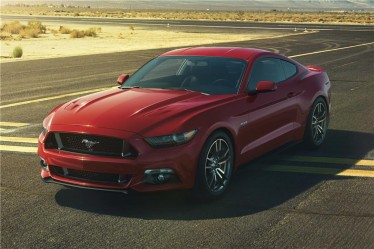 2014 Scottsdale Barrett-Jackson Mustang Auction Preview List
| | | | |
| --- | --- | --- | --- |
| Lot # | Year | Model | Auction Day |
| | | Mustang 2 Door Coupe | |
| | | Mustang Convertible 7-up edition | |
| | | Mustang SVT Cobra Convertible | |
| | | Mustang GT Convertible | |
| | | Mustang Custom 2 door coupe | |
| | | Mustang GT 2 door coupe | |
| | | Mustang GT Custom Roush Conv. | |
| | | Mustang Mach 1 Fastback | |
| | | Mustang Convertible | |
| | | Mustang Mach 1 Fastback | |
| | | Mustang Custom Convertible | |
| | | Mustang Custom Convertible | |
| | | Mustang Custom Fastback | |
| | | Mustang Custom Fastback | |
| | | Shelby GT500 Fastback | |
| | | Mustang Fastback | |
| | | Mustang RTR Spec 2 Custom | |
| | | Mustang Saleen Coupe #001 | |
| | | Shelby GT500 Convertible | |
| | | Mustang Convertible | |
| | | Mustang Convertible | |
| | | Mustang Custom Fastback | |
| | | Mustang Mach 1 Fastback | |
| | | Mustang Mach 1 Fastback | |
| | | Mustang Custom Fastback | |
| | | Mustang 429 CJ Fastback | |
| | | Mustang Convertible | |
| | | Mustang Roush Stage 3 'BlackJack' | |
| | | Mustang Custom DUB Widebody | |
| | | Mustang Mach 1 Fastback | |
| | | Mustang 2 door coupe | |
| | | Mustang Mach 1 Fastback | |
| | | Mustang Convertible | |
| | | Mustang 2 door coupe | |
| | | Mustang Custom coupe | |
| | | Mustang Fastback | |
| | | Mustang Convertible | |
| | | Mustang Convertible | |
| | | Shelby GT BJ edition coupe | |
| | | Mustang Convertible | |
| | | Mustang GT Custom Fastback | |
| | | Mustang Custom Convertible | |
| | | Mustang GT 428 SCJ Fastback | |
| | | Mustang Mach 1 428 CJR Fastback | |
| | | Shelby GT500 Convertible | |
| | | Mustang Mach 1 428 CJ Fastback | |
| | | Mustang Mach 1 Fastback | |
| | | Mustang Custom Convertible | |
| | | Mustang GT coupe | |
| | | Mustang Fastback | |
| | | Mustang Mach 1 428 CJ Fastback | |
| | | Mustang GT Convertible | |
| | | Mustang Custom Convertible | |
| | | Shelby GT-H Convertible | |
| | | Mustang Mach 1 428 CJR Fastback | |
| | | Mustang Mach 1 CJ Fastback | |
| | | Mustang Boss 302 Fastback | |
| | | Mustang Mach 1 428 SCJ Fastback | |
| | | Shelby GT500 KR Fastback | |
| | | Mustang Boss 429 Fastback | |
| | | Mustang Custom Fastback | |
| | | Mustang Custom Fastback | |
| | | Mustang Custom Fastback | |
| | | Mustang Boss 302 Fastback | |
| | | Mustang Mach 1 Fastback | |
| | | Mustang Mach 1 428 CJ Fastback | |
| | | Shelby GT500 KR Fastback | |
| | | Shelby GT500 KR Fastback | |
| | | Mustang Boss 351 Fastback | |
| | | Mustang Mach 1 428 CJ Fastback | |
| | | Mustang Custom Convertible | |
| | | Mustang Custom Fastback | |
| | | Mustang Boss 429 Fastback | |
| | | Shelby GT350 Fastback | |
| | | Mustang Custom Fastback | |
| | | Mustang Custom Fastback | |
| | | Shelby GT500 Convertible | |
| | | Shelby GT350 Fastback | |
| | | Mustang GT 428 CJ Fastback | |
| | | Shelby GT350H Fastback | |
| | | Shelby GT500 Fastback | |
| | | Mustang Boss 302 Fastback | |
| | | Mustang Custom Fastback | |
| | | Shelby GT350 Fastback | |
| | | Mustang Custom Fastback | |
| | | Mustang 428 CJ "R" Fastback | |
| | | Mustang GT Fastback | |
| | | Shelby GT500 KR Convertible | |
| | | Mustang Custom Fastback | |
| | | Mustang Boss 302 coupe | |
| | | Mustang GT K Convertible | |
| | | Shelby GT500 coupe | |
| | | Mustang Custom Fastback | |
| | | Mustang Custom Fastback | |
| | | Mustang Boss 302 Fastback | |