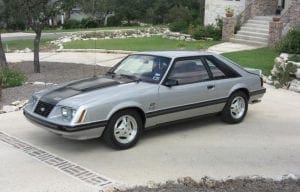 Mustang fans are eager to see what Ford has cooked up for the 2013 Mustang refresh which we will see in a little over a week at the L.A. Auto Show.  From what we can see in this latest set of spy shots is the 2013 Mustang will take several styling cues from the GT500 along with a new front and rear fascia including a new taillight design.  Don't expect the refresh to be to radical as Ford is completely redesigning the Mustang for the 2015 model year.
We also know the 2013 Mustang will be getting a new 4.2-inch LCD screen mounted front and center between the gauges to display information about the vehicle.  Other features the 2013 Mustang will receive is the SYNC system and HID headlamps.  Also expect a new paint choice or two as Ford likes to keep things fresh.
In my opinion the 2013 Mustang refresh is purely an attempt to increase interest and sales leading up to the 2015 Mustang release sometime around the first part of 2014.
See a complete gallery of spy shots at AutoBlog.com.