When the Shelby GT350 first debuted in 1965, the automotive world stood at attention. It was at this time that Carroll Shelby dedicated himself to producing a track-worthy Mustang, unlike anything that most could have imagined. This is a quest that would ultimately span the greater part of five decades while churning out some of the most memorable creations of the muscle car era.
Though Carroll Shelby passed away in 2012, those at Shelby American continued down the same path, producing a host of iconic, high-performance Mustangs which included the 2013 Shelby GT350. The unveiling of this specific GT350 package was quite noteworthy on multiple fronts. However, perhaps most significant, was the fact that this car served as the first rendition of the famed GT350 Mustang since Shelby's passing nearly a year prior.
Classic Concept, Refined Design
The 2013 Mustang Shelby GT350 came equipped with a 5.0 liter V8, which was offered in three individual forms. The first of which, was a standard, naturally-aspirated 430 horsepower variant, though this engine's output could be stretched to 450 horsepower with the addition of an optional cold air intake kit.
The second of these offerings came in the form of a supercharged Ford racing powerplant, which produced 525 horsepower. An optional high-output supercharged engine was also available for purchase, which was rated quite impressively at 624 horsepower.
An automatic transmission was only available to consumers who purchased the 2013 GT350 in its naturally-aspirated form. Otherwise, the 5.0 liter V8's output was directed downstream through a six-speed manual transmission.
Additional performance accessories found on the 2013 GT350 included a Shelby Racing suspension kit, Borla exhaust system, and upgraded Wilwood brakes. The 2013 GT350 also came standard with custom Goodyear Performance tires, which were installed on a set of 19" wheels. Optionally, consumers could purchase even larger brakes, a single-piece driveshaft, and an upgraded cooling system.
Freedom Of Style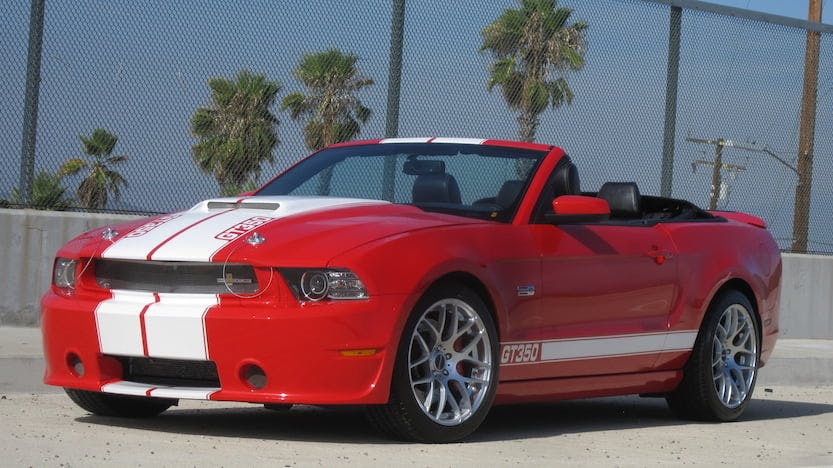 In the years immediately following its re-release, the GT350 was only offered in a relatively limited number of colors. However, the 2013 Shelby GT350 was offered in an abundant number of colors. In fact, Shelby American offered this post-production kit in combination with Mustangs of any base color.
Additionally, the GT350 was offered with a consumer's choice between three different colors of race stripes, including Satin Black, Silver, and Gloss White. Azure Blue Metallic colored stripes were also offered for all GT350s painted Performance White or Ingot Silver.
Though the 2013 Shelby GT350 still carried the bulk of the series' signature accents and trim, many consumers noticed that the car itself looked much closer in appearance to that of the year's stock Mustang, than had traditionally been the case. However, the GT350 did indeed retain a sporty, aggressive look nonetheless, both in its coupe and convertible forms.
The End Of An Era
Initially, 2013 was slated to be the final year of production for the Shelby GT350. This fact was confirmed by Shelby American shortly following the 2013 GT350's release. Shelby, instead, intended to ramp up the promotion of the company's GT500 post-production offerings. However, Ford Performance quickly intervened, offering their own variant of the GT350 for sale to the general public.
Today, the 2013 Shelby GT350 is remembered as the final rendition of a timeless classic, under the direct advisory of Shelby American. This classic Mustang served as a further extension of a plan put in motion by Carrol Shelby, almost 50 years earlier. With enough performance merit to silence all skeptics, and a stylish, aggressive appearance, it is safe to say that Carroll Shelby would have been quite proud for the 2013 GT350 to carry his name.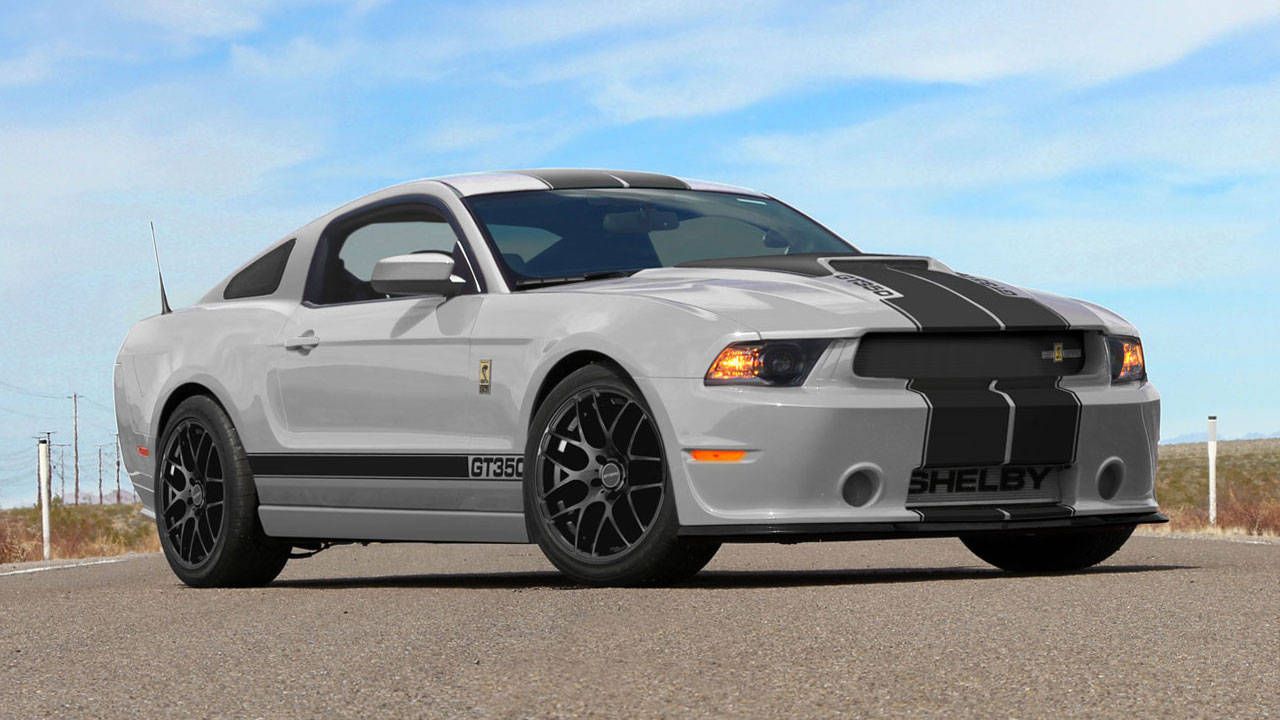 2013 GT350 Specifications
Engine
5.0L V8
Horsepower
430 hp/ 525 hp/ 624 hp
Torque
536 lb-ft torque
0-60 MPH
3.6 sec
Quarter Mile Time
12.3 sec
Weight
3,950 lbs
Base Price 
$26,995.00

$33,995.00 supercharged

$65,090.00 624 HP

Plus Base Mustang

Production Numbers
350
Available Exterior Colors
The 2013 GT350 was available in Grabber Blue, Sterling Gray Metallic, "Gotta Have It" Green, Candy Red Tintcoat Metallic, Ingot Silver Metallic, Deep Impact Blue Metallic, Race Red, Performance White, and Black.
Available Interior Colors
The 2013 GT350 interior was available in charcoal black or medium stone.
2013 GT350 Mustang Video
We found a great video of the 2013 GT350.