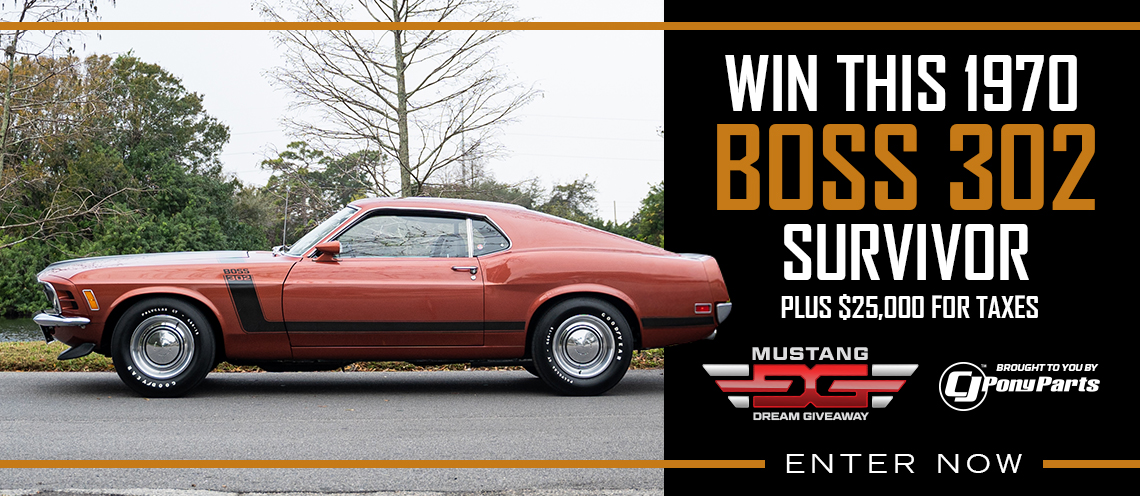 In 2012, Shelby American introduced the GTS, which served as an economically priced alternative to the ownership of a standard Shelby custom. The Shelby GTS package was offered in conjunction with both the 3.7L V6 and 5.0L V8 GT Mustang.
The extent to which Shelby GTS-series Mustangs were modified, was completely up to the car's owner. Such modifications ranged from rather mild and aesthetically oriented, to extensive in nature. Basic GTS kits started at just under $10,000 in price, and could easily exceed $30,000 when modified in a more all-encompassing fashion.
While many Mustang enthusiasts are well aware of the Shelby GTS, far fewer realize that a 50th Anniversary edition of the GTS was also offered in 2012.
Refined By Design
The 2012 50th Anniversary Shelby GTS looked rather striking, much like many of Shelby American's prior offerings throughout the company's 50-plus year tenure. The GTS featured custom front and rear fascias, a "deep draw" hood, and Shelby badging along the vehicle's exterior. Also included was a revised billet grille, complete with custom badging.
The 50th Anniversary GTS was offered in two individual color schemes, the first of which being Performance White, with Gold stripes. The second of the GTS's available color schemes was Black with Gold stripes. Only 50 Anniversary Edition GTS Mustangs were ever produced, in each of the above-mentioned colors.
Performance White Shelby GTS Mustangs were fitted with chrome wheels, while GTS Shelbys of a black color scheme featured matte-black Shelby/SR wheels. All such wheels were fitted with 18" Goodyear Performance tires.
Inside, the GTS featured several upgraded amenities. Some of the most notable of these amenities included Custom stitched Shelby/Katzkin limited-edition trim, leather shifter/emergency brake boot covers, perforated seat inserts, 50th Anniversary floor mats, and embroidered seatbacks.
A Myriad Of Engine Options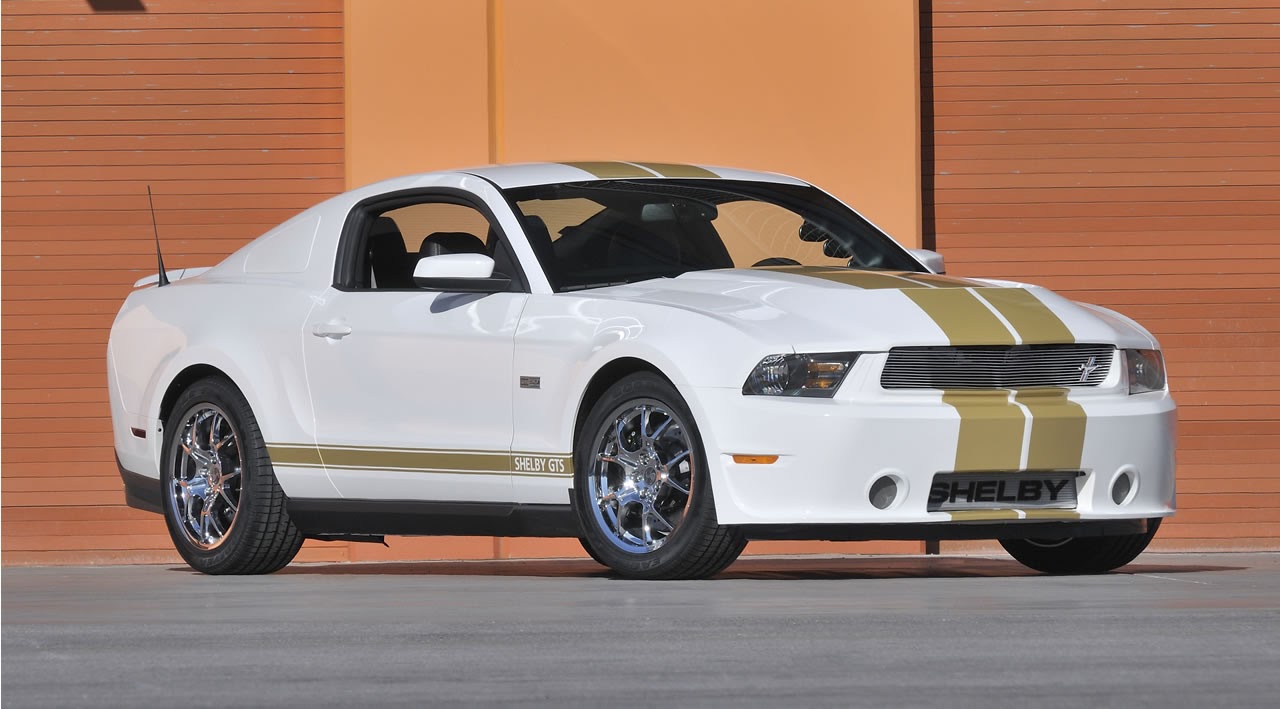 The true selling point of the 50th Anniversary GTS was its wide variety of possible engine configurations and rated outputs. This aftermarket kit was available for both V6 and V8 powerplants, and could be specified to include a number of individual modifications, as a buyer saw fit.
The most notable of these potential engine upgrades included the addition of a Whipple blower. A supercharger of this nature could be selected from the GTS's options sheet, as could an upgraded cooling system.
Supercharged 3.7L V6 engines were capable of producing up to 475 HP, while similarly modified 5.0L V8 GTS Mustangs churned out up to 624 HP. The highest-output V8 offerings also received a "special tune", to optimize combustion efficiency.
All GTS models also came standard with a specialized Borla exhaust system, which served as a less restrictive option to the Mustang's stock exhaust. Also standard was an all-aluminum single-piece driveshaft.
Upgraded Steering and Suspension
The 2012 50th Anniversary Shelby GTS was also offered with numerous additional steering and suspension upgrades. Some of the most notable of which included a Shelby/Ford Racing suspension kit, Shelby caster/camber plate kit, Eibach adjustable coil-over suspension/sway bars, and Shelby Billet Aluminum Watts Link rear suspension.
The GTS Mustang's brake system components were also upgraded. Shelby/Wilwood limited-edition six-piston front brake calipers came standard, as did a revised rear brake package of the same make. The Mustang's calipers were painted gloss-black with gold lettering, to mirror the color of the vehicle's gold Le Mans striping kit.
As Collectible As It Gets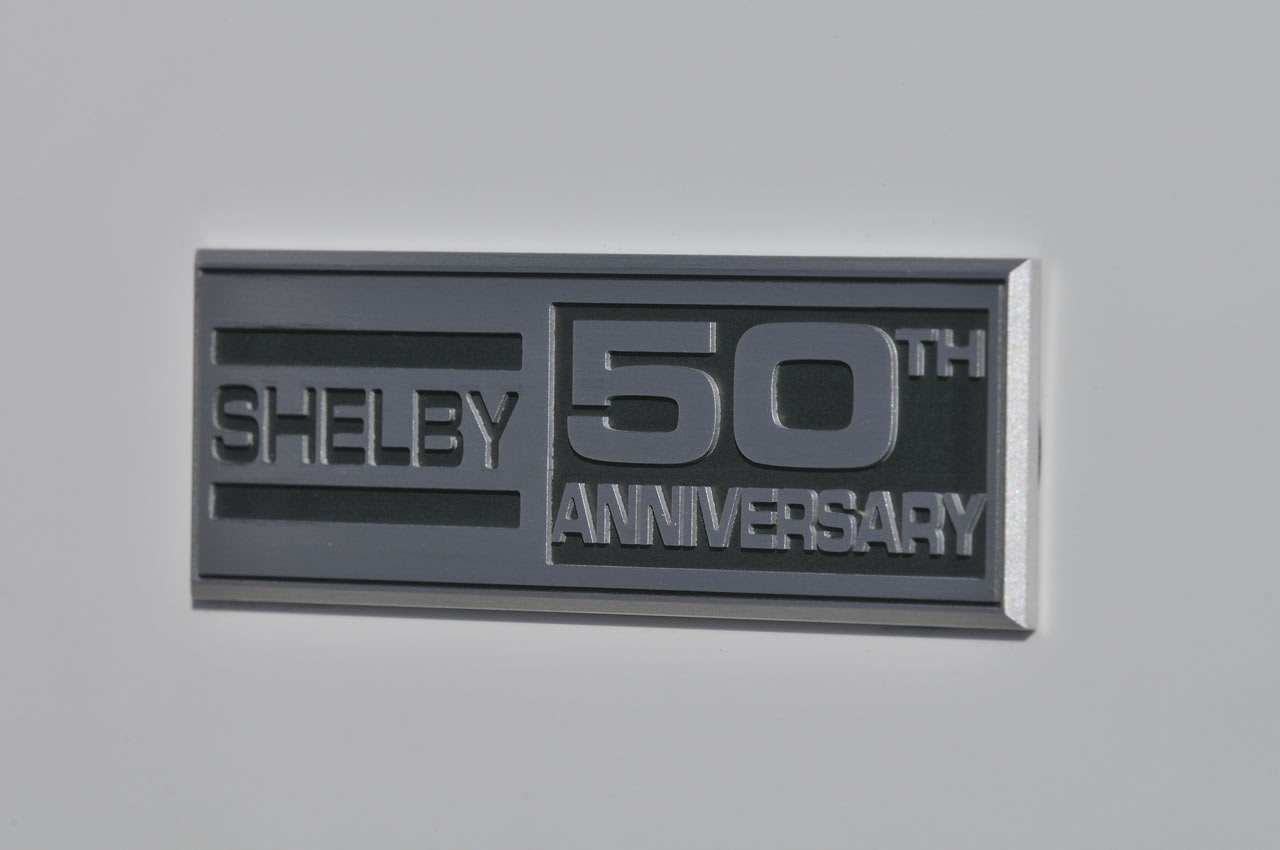 For the true Mustang enthusiast, few cars are as prized or collectible as the 2012 50th Anniversary Shelby GTS. This rare commemorative Mustang, as well as its 50th Anniversary GT350 and GT500 counterparts, are highly sought after by collectors, largely due to their relative scarcity. If you currently own such a Mustang, you truly have a gem of automotive history, well-worth cherishing.
2012 50th Anniversary GTS Specifications
Engine
3.7L V6

5.0L V8

Horsepower
475 horsepower V6

624 horsepower V8

Torque
412 lb-ft torque +
0-60 MPH
4.4 sec
Quarter Mile Time
12.8 sec
Weight
3,600 lbs
Base Price 
$19,995 for V6

$24,995 for V8 on top of

base cost of car

Production Numbers
100: 50 in White, 50 in Black
Available Exterior Colors
The 2012 50th Anniversary GTS was available in Performance White and Black, each with gold stripes.
Available Interior Colors
The 2012 50th Anniversary GTS interior came complete with black leather, gold contrast stitching, and an embroidered 50th Anniversary logo on the seat back.
2012 50th Anniversary GTS Mustang Video
We found a great video of the 2012 50th Anniversary GTS.