2012 Ford Mustang Shelby GTS
The Shelby GTS was unveiled at the 2012 New York Auto Show, a new model designed to be attainable to the masses. It was available in both V6 and V8 form configurations. "It's a car that reaches a younger buyer while acknowledging the economic realities of our times," said Shelby American president John Luft at the time.
Shelby installed new front and rear fascias, a "deep draw" fiberglass hood, black billet grille, Shelby lettering on the trunk lid and finally the signature "Le Mans" dual stripes over the top and triple side stripes with GTS lettering. Shelby also added a short-throw shifter with cue-ball knob, a serial number plaque and Shelby-badged floor mats. The GTS was fitted with the optional 14-inch Baer front brake system. Only 7000 were made.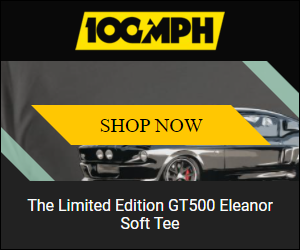 Details
Ford Shelby GT fans and especially owners will be glad to hear that Shelby American has just introduced the new Shelby GTS post-title package for the 2011-2012 Ford Mustang. The Shelby GTS comes available with either a V6 or V8, the post-title package starts at $9,995, not including the base car.
Superchargers and other options are available, allowing buyers to personalize their dream Shelby. A limited number of the Shelby GTS will be built with reservations having started on April 21, while production is scheduled to begin in the fourth quarter of 2011.
"The Ford Shelby GT was introduced in 2007 as an agile, reliable and affordable muscle car," said John Luft, president of Shelby American Inc. "It dominated its SCCA racing class and was a popular canvas for enthusiasts to create their dream Shelby. Our Shelby GTS picks up that mantle and expands upon it with a choice of V6 or V8 power for a new generation of Shelby enthusiast who wants a car built just for them."

Ever since Ford introduced the 3.7L V6 and 5.0L V8 Mustang for the 2011 model year, the Shelby R & D team has been secretly developing the GTS package. Once the Shelby GT350 was finalized in both coupe and convertible versions, it accelerated the project. Working with partners at Ford Racing, Borla and Baer, Shelby American enhanced the car's suspension, coaxed more power out of the engine and firmed up the brakes.

"The V6 Mustang is a particularly good platform for the Shelby GTS," noted Shelby American vice president of operations Gary Patterson. "It's even lighter and more nimble than the GT. And the V6 Shelby GTS makes about as much horsepower as the V8 in the Ford Shelby GT, but with better fuel economy at a lower price."