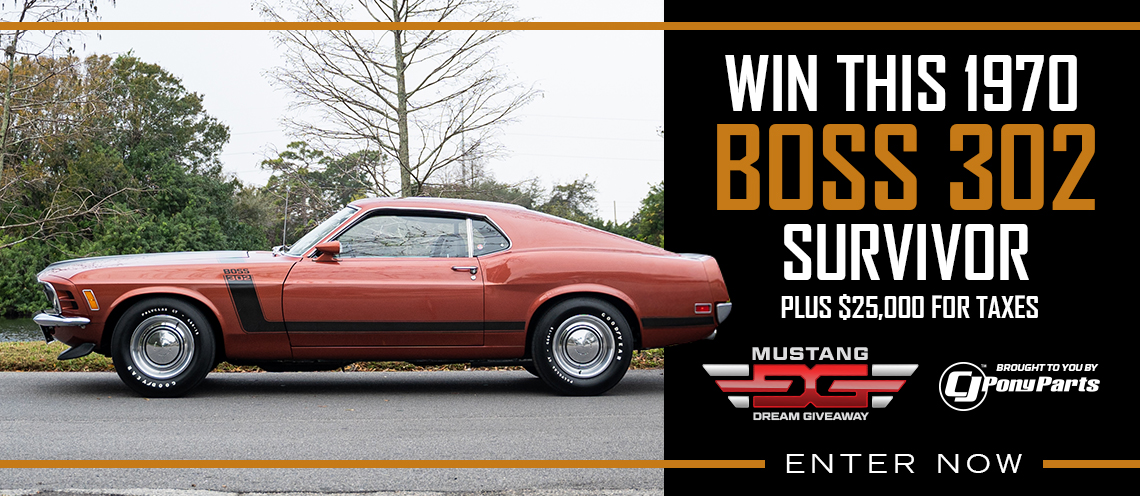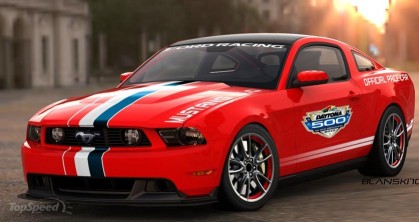 Pacing the field for the 2010 Daytona 500 on February 14th will be a specially prepared one-of-a-kind 2011 Mustang GT powered by the all-new 5.0-liter V-8 engine producing 412 horsepower.  This will mark the first time in 40 years a Ford Motor Company product has paced the field at the Daytona 500.  The last Ford product to be a pace car at the Daytona 500 was the 1970 Torino GT convertible.
The 2011 Mustang GT pace car will receive a special Daytona 500 Race Red paint scheme with Blue/White Lemans stripes, Ford Racing suspension, strut tower brace, mufflers, unique painted wheels and special interior treatment including lighted sill plates.  This Mustang will be an actual production car with an early VIN and will be among the first 2011 models available to the public.
Also this Mustang (Lot # 1295.1) will be offered for auction at the Barrett-Jackson Collector Car Auction on Saturday January 23rd.  All Proceeds over MSRP will go to help cure childhood diabetes through a donation to the Juvenile Diabetes Research Foundation.  One lucky bidder will have the opportunity to own the actual pace car prior to the race and will get to see their car pacing the field on February 14th.
Sorry for the photos but thats all the Barrett-Jackson site has for now.