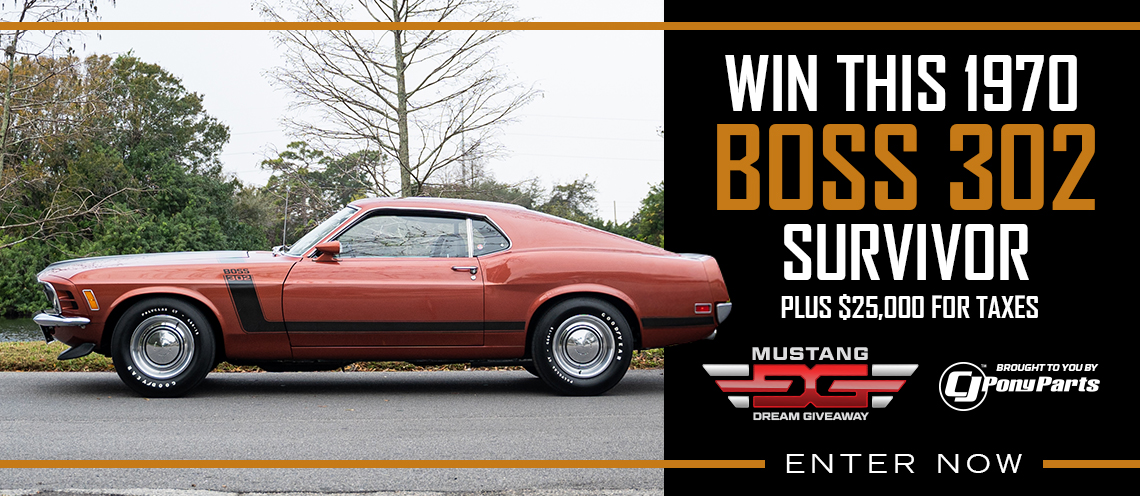 2006 Ford Mustang Stampede Edition
The 2006 Mustang Stampede Edition is a Ford built regional special. This regional special was only for the dealerships in Oklahoma and Texas and is identified on the original Ford window sticker and not an add-on sticker as with dealer created packages. Only 500 units were built. All the Stampedes were created in March of 2006, delivered in April, announced in May and sold in the summer of 2006.
It all started with Ford's "Expanding The Breed" press release where Ford announced the return of the California Special (GT/CS) in 2007 and that press release included information about the Stampede Edition. The CE and SCS Mustangs had brochures while the Stampede did not (although it did have a dealer card (see below).
"Mustang has a long tradition of offering special packages like the Twister and California Special," said Mark Grueber, Ford marketing strategy manager for the Southwest region at the time. "We have a special Texas Edition F-150 and Super Duty, and Mustang is such a part of the Texas landscape, we thought it would be a natural fit."
The 2006 Stampede Edition was a V6 Premium Coupe with the Pony Package (17-inch painted aluminum wheels, grille-mounted fog lamps, and spoiler), chrome exhaust tip, two 9-inch silver racing stripes, Pony spinner wheel caps, exclusive Stampede badging including a Stampede gas cap, and an engraved serial numbered plaque on the dash. They could be ordered with an automatic or manual transmission. Exterior color options included Redfire, Vista Blue, Black or Tungsten Gray.
The Interior Upgrade Package was also added and give the Stampede the unique MyColor Instrument Panel Display, offering up to 125 color backgrounds at the touch of a button, and a leather-wrapped steering wheel. The standard Shaker 500 audio system features a six-disc CD player; a Shaker 1000 audio system is also available. The Interior Upgrade Package includes six-way power seats. Carpeted front floor mats carry the unique brushed-chrome "Mustang" badging.
The Stampede has a more aggressive stance than a normal Pony Package Coupe. It is very similar to a GT/CS. The rake is sharper with a 1 inch drop up front and .25-.50 inch in the back. The Stampede came with Traction Control and ABS and pleasantly the handling and ride feels very GT-like which shows that the Pony Package was genuinely solid at improving the base Mustang.
Stampede Edition Advertisement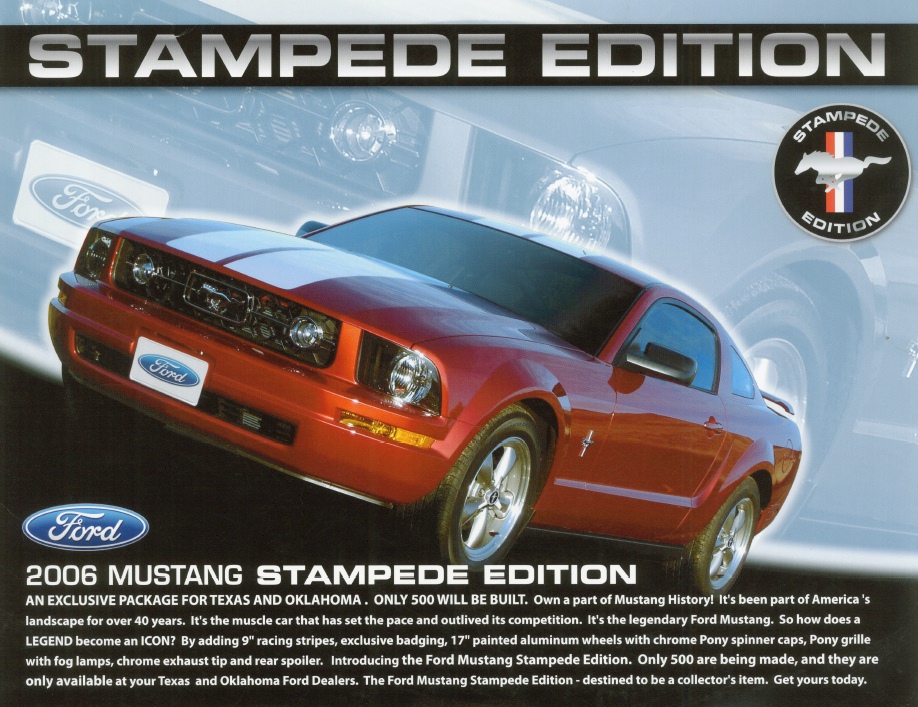 Stampede Edition Summary Sheet