Cars & Bids is currently offering a 2004 Ford Mustang SVT Cobra Convertible that has a MystiChrome finish. The example is the last SN-95 Mustang built in Ford's plant in Dearborn, Michigan. According to Ford's archives department, out of the total production run, only 495 convertible units were given the MystiChrome finish, of which the example is one.
Under the hood is a supercharged 4.6-liter "Terminator" V8 engine rated at 390 hp and 390 lb-ft of torque. A 6-speed manual transmission sends power to the rear wheels. It is also equipped with independent rear suspension, 17-inch alloy wheels, front fog lights, rear spoiler, and special bodywork.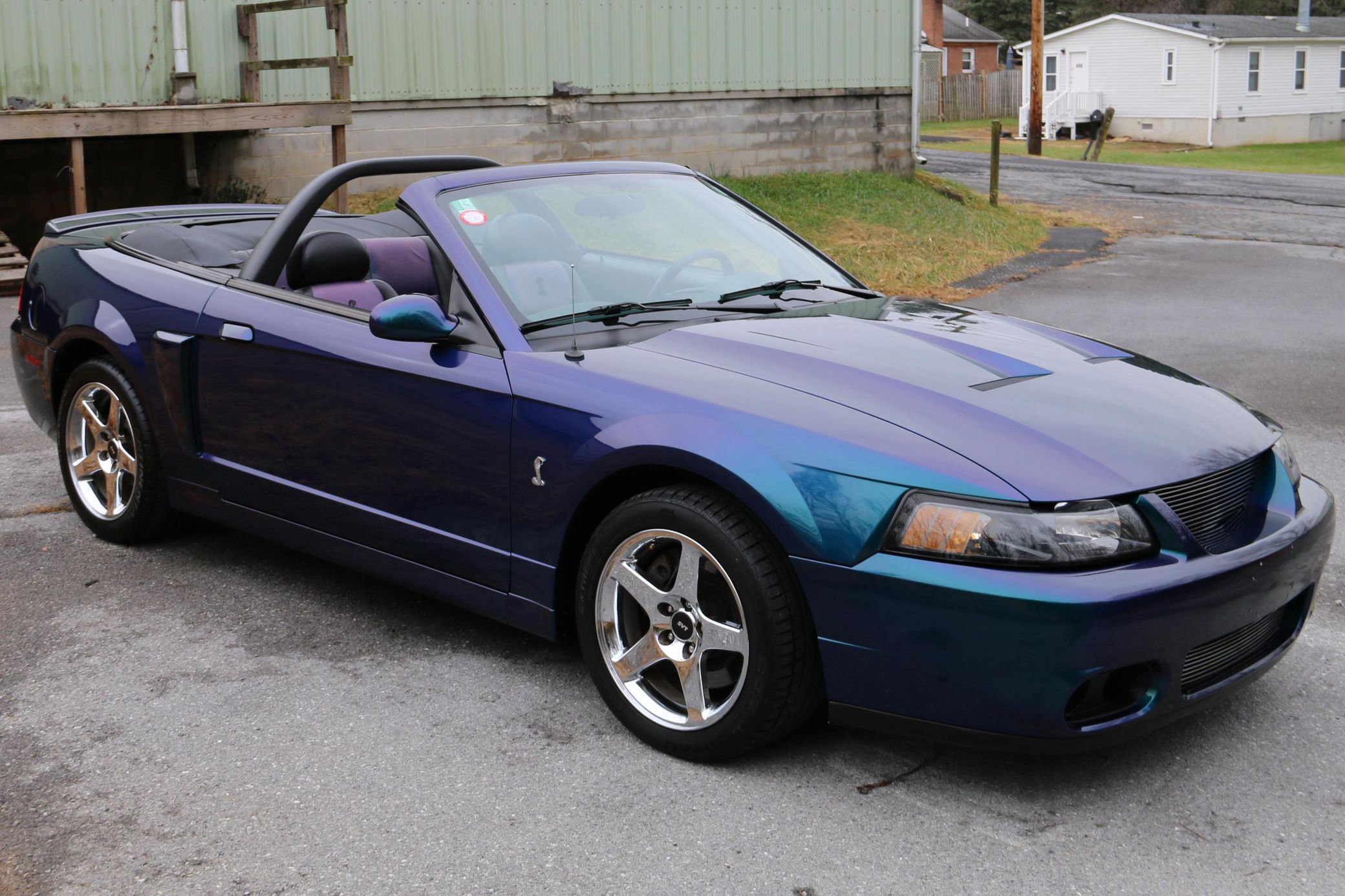 The interior also had the same MystiChrome seat inserts with Dark Charcoal leather upholstery. Other factory equipment includes a 6-way power-adjustable driver's seat, power-folding soft top, a Mach 460 audio system with CD changer, traction control, keyless entry, and air conditioner.
There were some minor modifications done on the SVT Cobra which is basically just to billet upper and lower front grilles.
Some flaws on the SVT Cobra include some cracked or chipped paint on the rear bumper, creases and wear on the driver's seat, wear on passenger's seat bottom, bent bar on the upper front grille, holes drilled on the front bumper, and some rust were seen on the underbody pinch weld.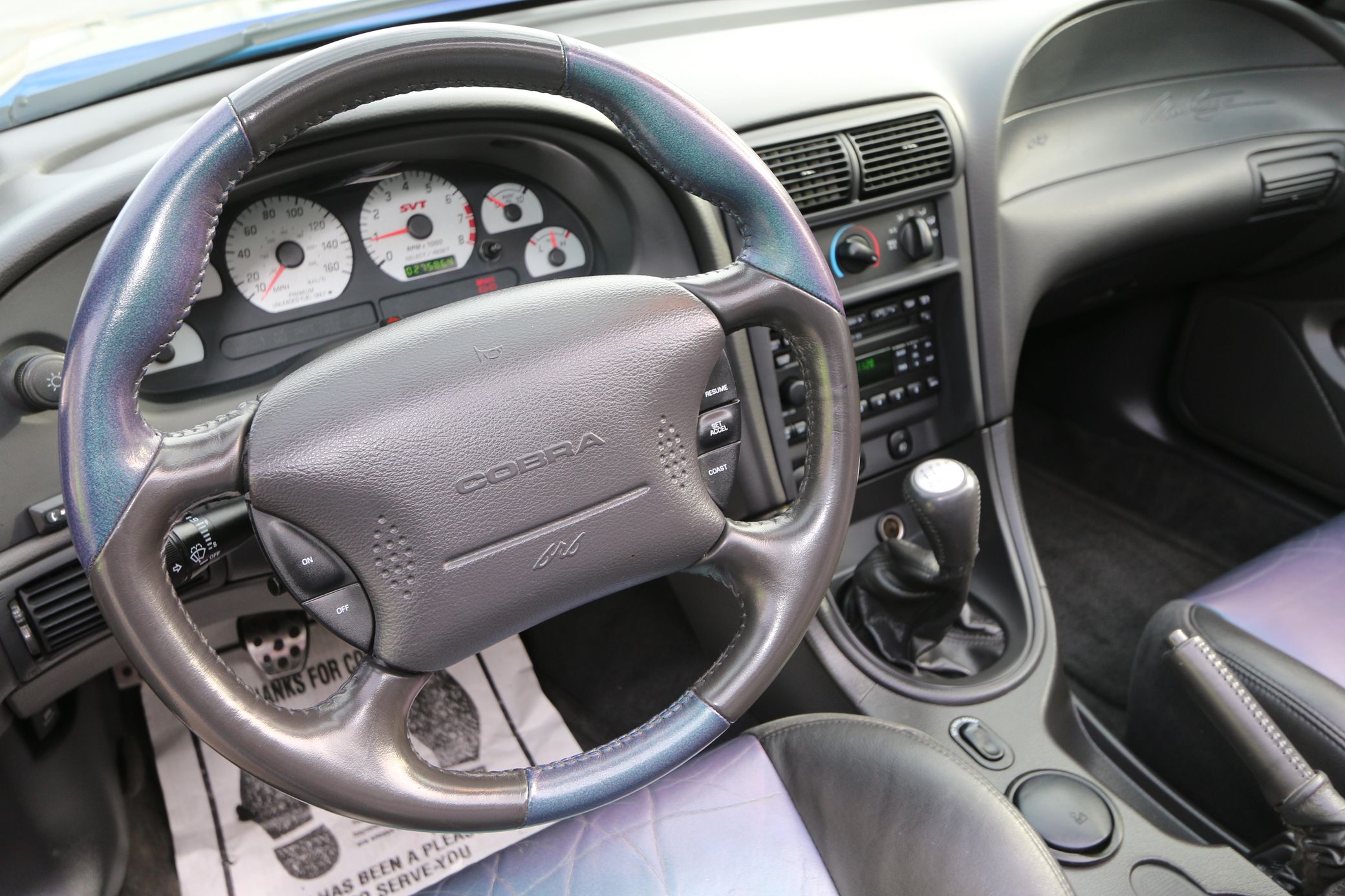 Just a couple of months ago, in November 2021, the Mustang SVT Cobra passed state inspection. Its last service was done back in April 2021, and more information on the service history of the example is included in the Carfax history report. The same report shows that there were no accidents nor damage on the Mustang in the past.
The sale will come with 2 keys with fobs, wheel lock socket, convertible boot cover, and Deluxe Marti Report. The relatively low-mileage example, with 27,600 miles from new has had one owner from new until 2021 when the current consigner acquired it.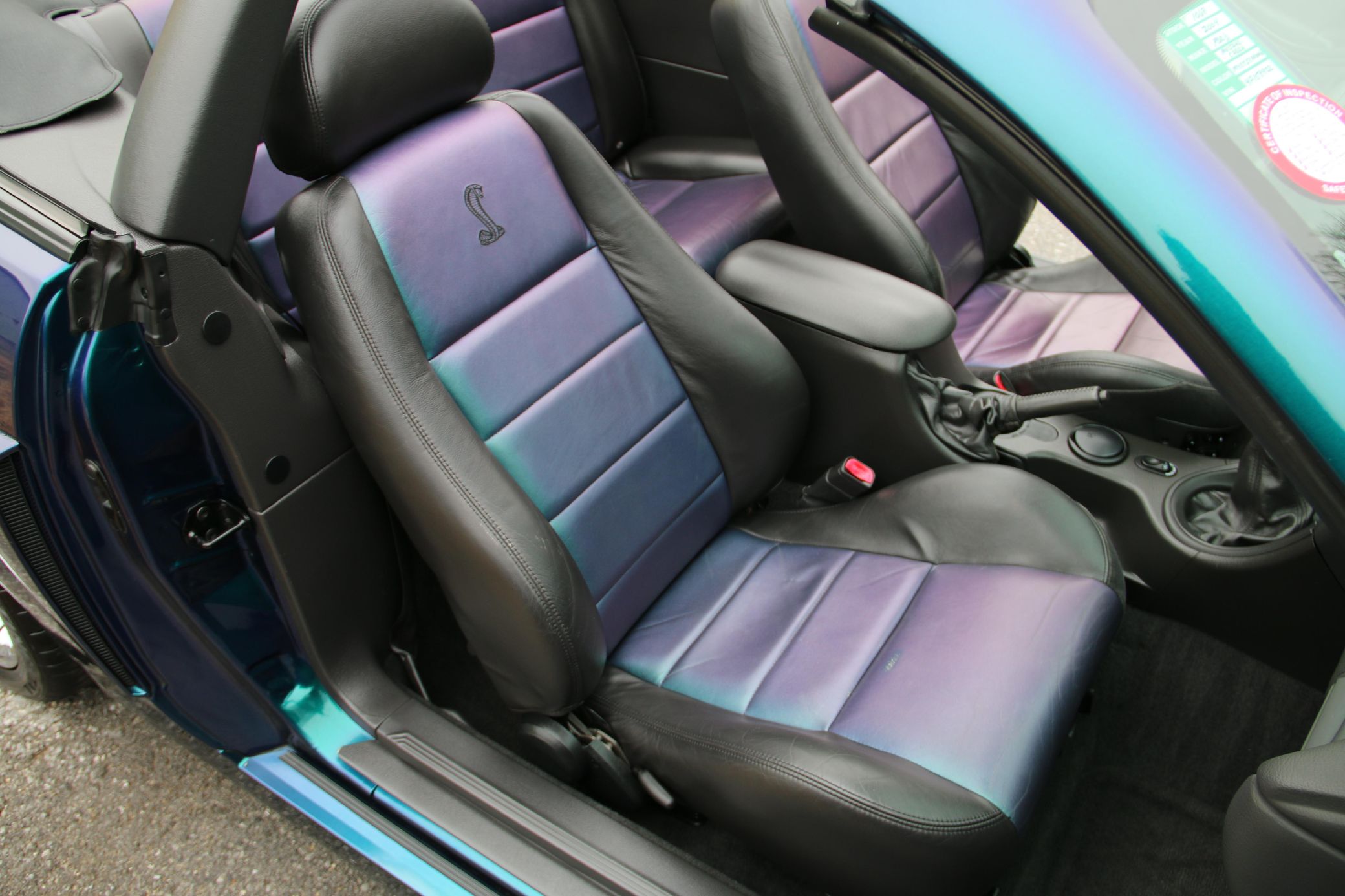 In a little less than four hours, bidding for the 2004 Ford Mustang SVT Cobra Convertible will end so head on over to Cars & Bids to get your hands on this beautiful example. As of writing, there is a current bid of $24,000 with the auction ending in 3.5 hours.