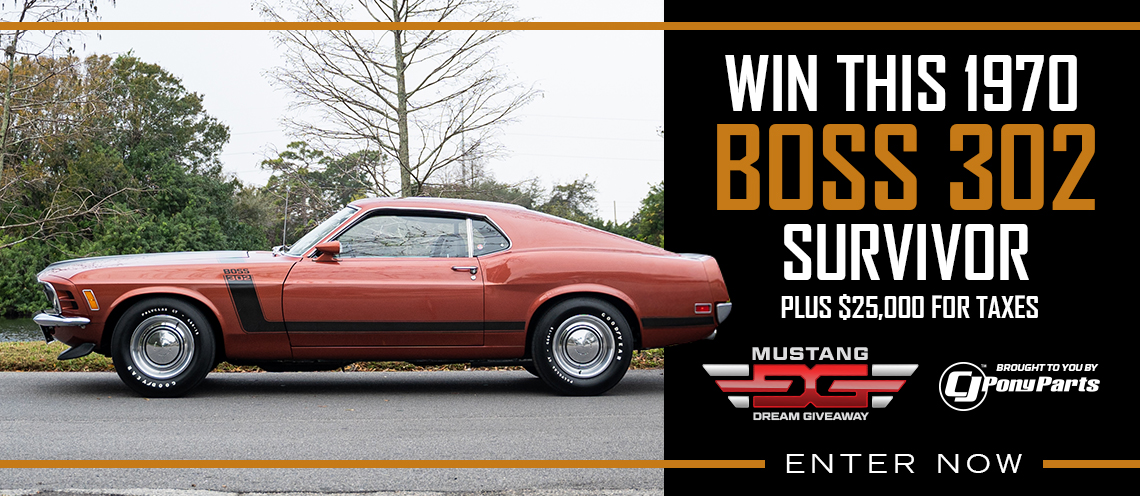 1976 Ford Mustang Cobra II
The other "appearance" package for the 1976 Mustang model year was the Cobra II, simulating the early Shelbys. It was the most exciting introduction in 1976 and was upgrade package which could be added to any of the hatchback body styles including the Mach 1. This striped, scooped, and spoilered creation went on to become a sales success with Ford selling five times as many Cobra IIs than they intended to with 25,259 rolling off the assembly line that year.
The package was installed by Motortown Corporation, and consisted of wide-length stripes running on top of the car, stripes along the lower body, with "COBRA II" in the center section, front and rear spoilers, rear quarter window louvers with chrome snake emblem, simulated hood scoop, snake decals on each fender, a chrome snake emblem in the blacked-out grille, brushed aluminum instrument and door panels, and styled steel wheels. The Cobra II package was only available on hatchbacks.
The Cobra graphics designed by Jim Wangers credited for fathering the Pontiac GTO and the entire $325 option package okayed by Carroll Shelby.
The Cobra II is most famous because Farrah Fawcett sported a 1976 Cobra II in the television show "Charlie's Angels." The Shelby-inspired side stripes, hood scoop and Cobra emblems became known to millions of regular TV viewers. The 1976 snake also had that quarter-window louvers look which was similar to those on 1965-68 fastbacks.
The only available color combinations for the Cobra II were White w/Blue stripes, Blue w/White stripes, or Black w/Gold stripes, and was limited to Blue, White/Blue, or Black interiors. The Cobra II package was all cosmetic. There were no suspension or engine modifications to make it a performance machine. The only performance enhancement was an engine upgrade that was available for all models. If equipped with the V8, the Cobra was not a screamer, but it could be modified via aftermarket parts and be converted into a real screamer.
Though the Cobra II did not live up to its name performance-wise, the name helped to improve the Mustang's image and increase sales.
1976 Cobra II VIN
For details on the Cobra VIN decoder see the full details here