1967 Mustang High Country Special
The High Country Special was again available in 1967. This time 416 were produced, and again all three colors were available: Columbine Blue, Aspen Gold and Timberline Green. All three body styles were available just as with the 1966 Mustang High Country Special. All cars were also built only at the San Jose plant.
Dealers were once again able to place the emblems where they wished. The brass HSC emblem was most often screwed to the body just behind the front wheel with three sheet metal screws.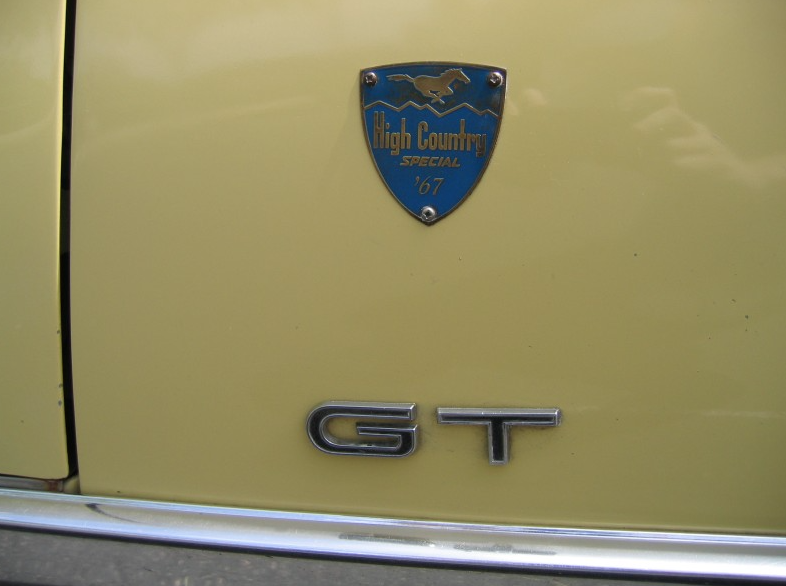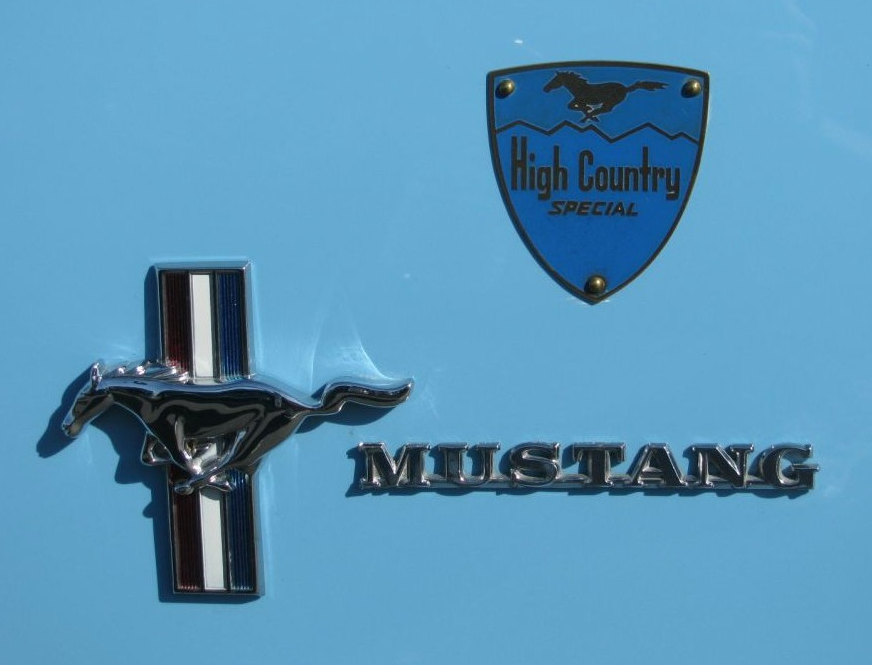 Just like the 1966 version, the 1967 High Country Specials didn't have a lot of things to differentiate them from the standard Mustang. With the exception of the three colors options of Columbine Blue, Aspen Gold, or Timberline Green and the special badging with the running horse logo above a mountain skyline, that was about it in terms of special features. The High Country Specials were available in all three body styles.
Colors & Identification
Check out the 1967 Mustang Colors information page and find images of the three available colors here at Columbine Blue, Aspen Gold or Timberline Green pages. Below is some paint specific information:
Ford Paint #
Dupont #
Ditzler (PPG) # **
1966-1967 Aspen Gold
MX 708815
93-96705
81434
1966-1967 Columbine Blue
MX 700852
75757
11666
1966 Timberline Green
MX 7041278
76358-H
42750
1967 Timberline Green
MX 7041537
93-83789
42854
The key to identifying a 1966-67 HCS is it's unique six digit DSO and blank paint color code on the data place. The first two digits of the DSO will be 51 indicating the Denver sales district. The next 4 digits indicate one of the three special order paint colors. Because of this special order the paint code area on the door data plate will be blank.