1965 Ford Mustang Exhaust Information & Drawings
We have rounded up detailed technical drawings for all the exhausts available for the 1965 Mustang model year.
Remember, 1965 was the beginning of the Mustang legend and is a special year. It had two years crammed into one year. As such we have multiple iterations of exhaust for the same engine. There was one exhaust system for the six cylinders, one for the eight cylinders with single exhaust, and three dual exhaust configurations. They are all listed on this page. The first two diagrams basically show how the exhaust is hung farther down the page I show and list the diagram, parts and part numbers. Sometimes you will see a part number for a newer year such as D0ZZ listed for an earlier year such as 1969. This is because the old part was replaced by a newer part.
6cyl. & V8's single exhaust
V8 Dual exhaust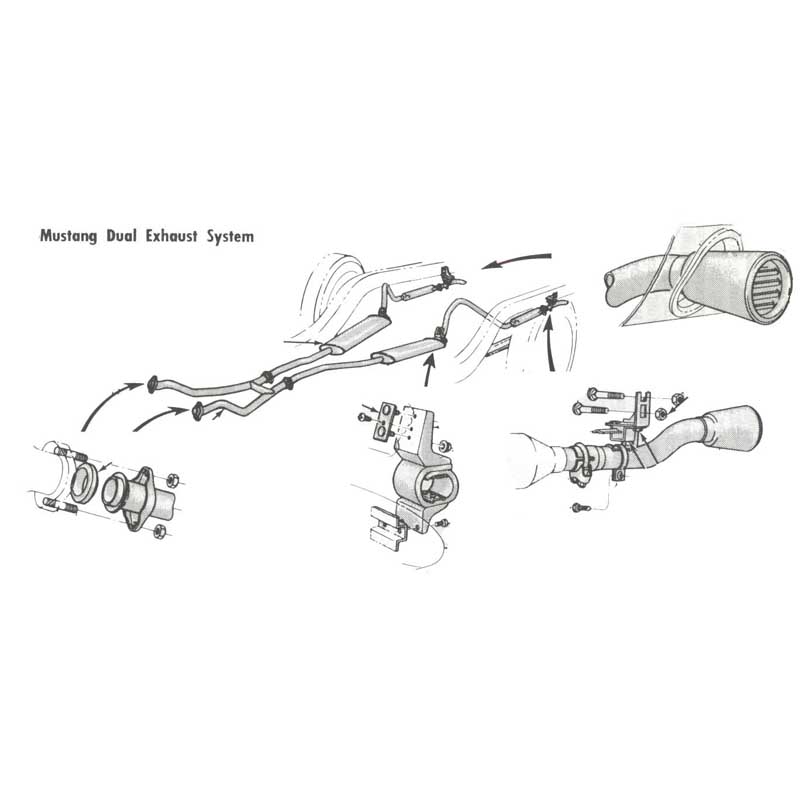 6 cylinder schematic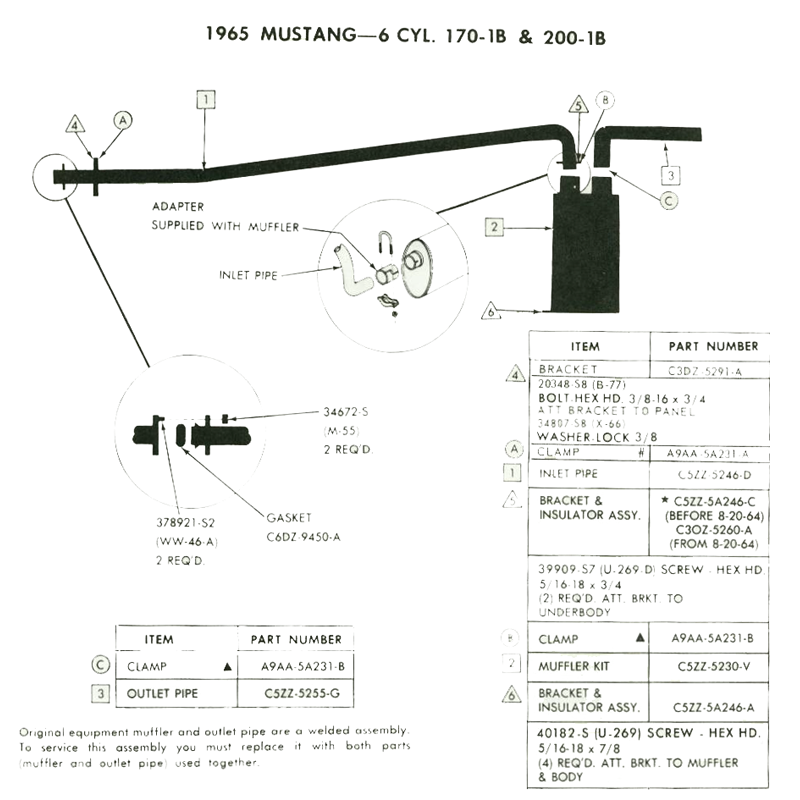 V8 2bbl & 4 bbl single schematic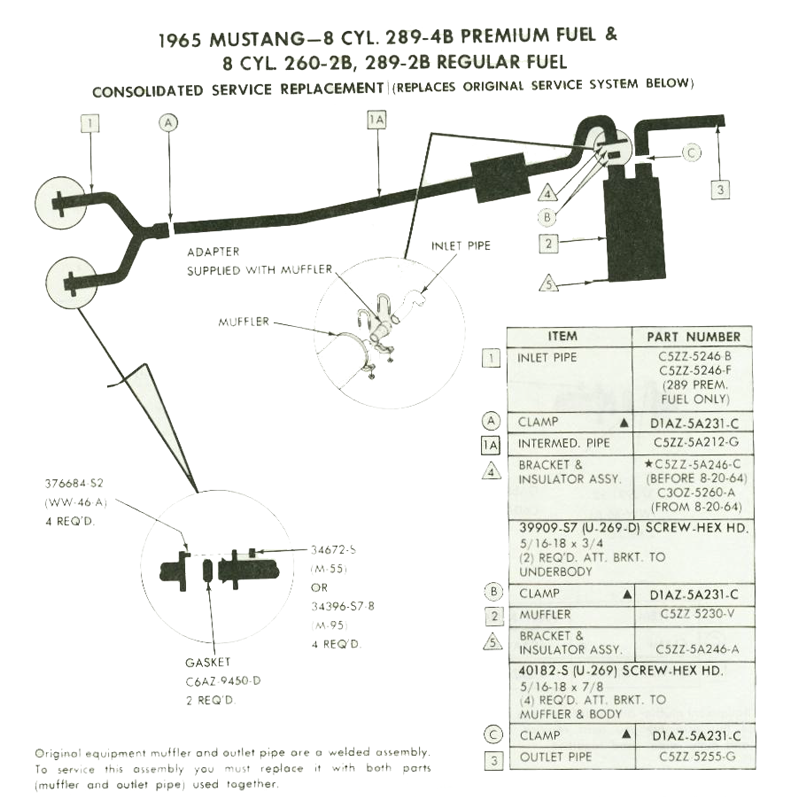 289 4bbl Special includes Shelby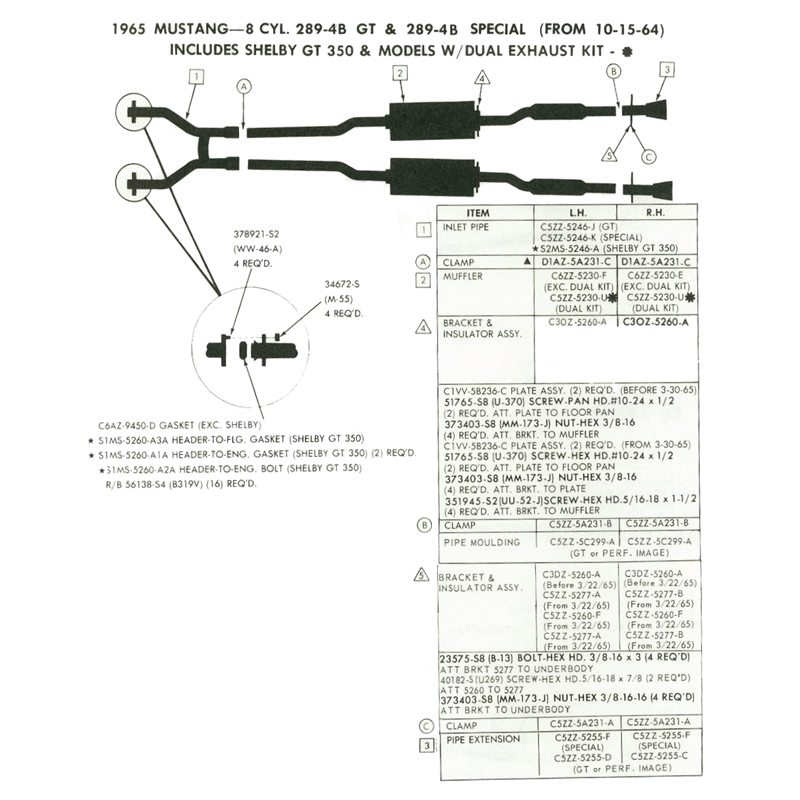 289 Dual 4bbl special before 10-15-1964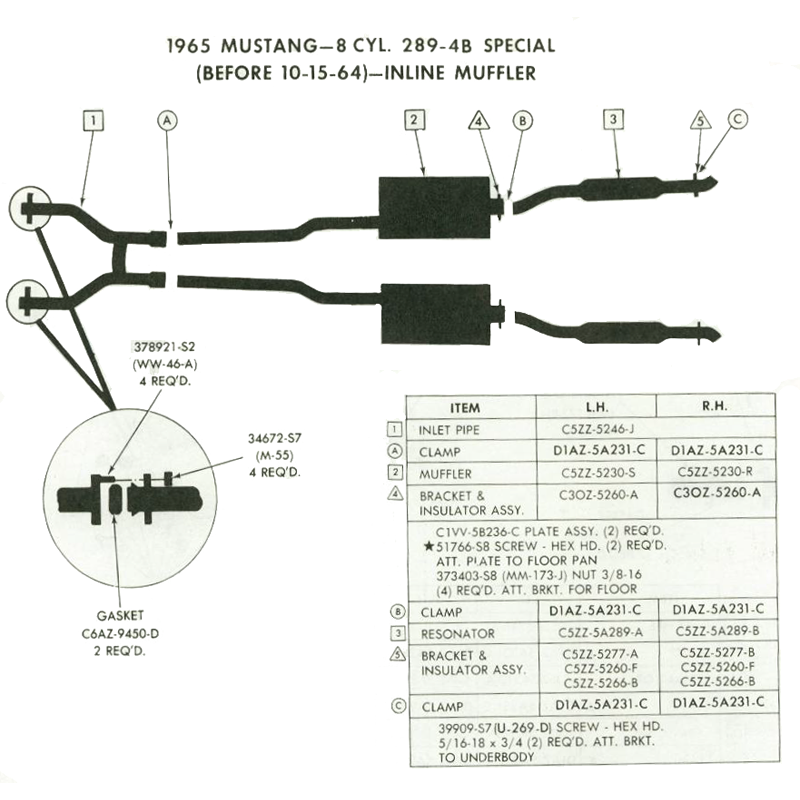 289 4bbl Special includes Shelby befor 10-15-1964