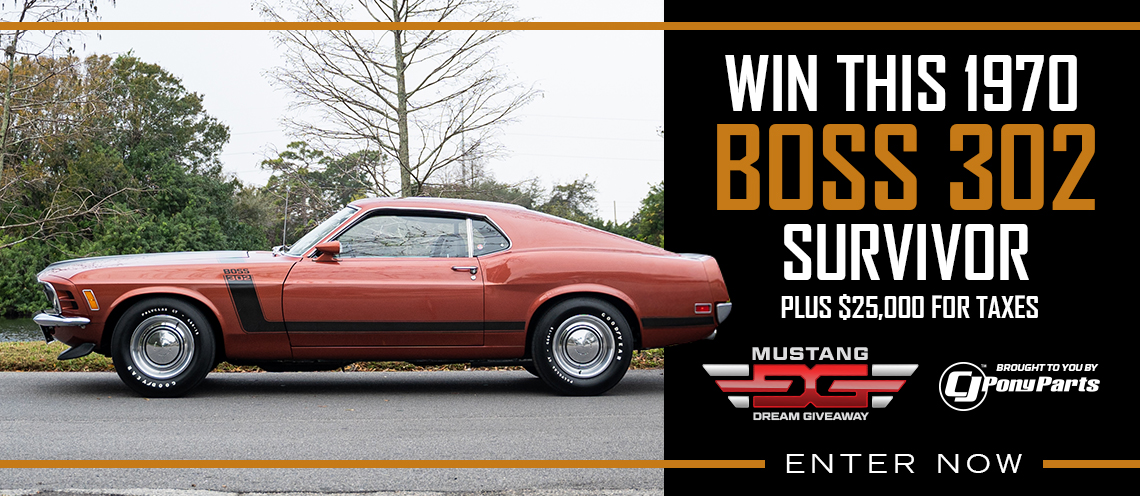 Recently, a very rare 1970 Ford Mustang Boss W Code 4.30 that has kept its factory original Calypso Coral finish was on offer on eBay. It even had the extremely rare Vermillion blazer stripe interior option that made it a 1 of 1 W Code Boss 302 and the owner was offering it for $79,000. Unfortunately, just yesterday, it had been purchased and taken off the market.
This would be a great project piece for the buyer as the example was never restored and it has kept its original factory paint both on the hood and the front fenders. The engine and transmission are also 100% original and have matching VIN numbers stamped on them.
Since 1989, the example has been mostly kept away until roughly about six months ago when it had its engine pulled and fully rebuilt. There was also documentation of the rebuilt. In July 2022, the engine was reinstalled, as well as a fresh core in the original radiator.
The example is equipped with a factory original, completely rebuilt Boss 302 engine with a brand new Holley Carburetor with matching number factory RUG-AW 4 Speed Wide Ratio Toploader transmission. What is interesting is that the example has kept all its original body panels from the nose to the tail, from top to bottom. The doors, roof, and quarters have been repainted, and there is zero rust on the undercarriage. It sits on factory Magnum 500 wheels. At some point, rear window slates were added though they are still factory Ford.
Also completely original is the interior of the example, so it is unsurprisingly a bit weathered. It still has its factory Hurst shifter and tach gauge cluster. A tear can be seen on the seat inserts, a crack on the dash pad, and some wear and tear on the door panels.
Unfortunately for the rest of us, just yesterday, some lucky buyer was able to acquire the 1970 Ford Mustang Boss 302 and the bidding has been closed by the seller.