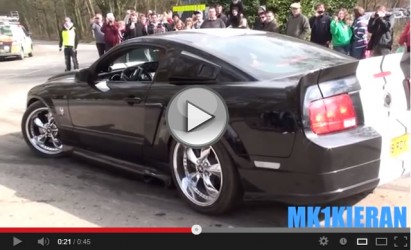 There is nothing better than a smoke-filled Mustang burnout but when you push your pony to the limits it will let you know as this owner found out the hard way.  After an initial burnout the driver attempts a second and quickly finds out something is wrong or does he.
As the driver is revving his engine and driving away the explosion happens sending parts and metal all over the road behind his vehicle.  The culprit of the explosion is said to be the clutch/bell housing area of the car.
Keep reading to watch the video.