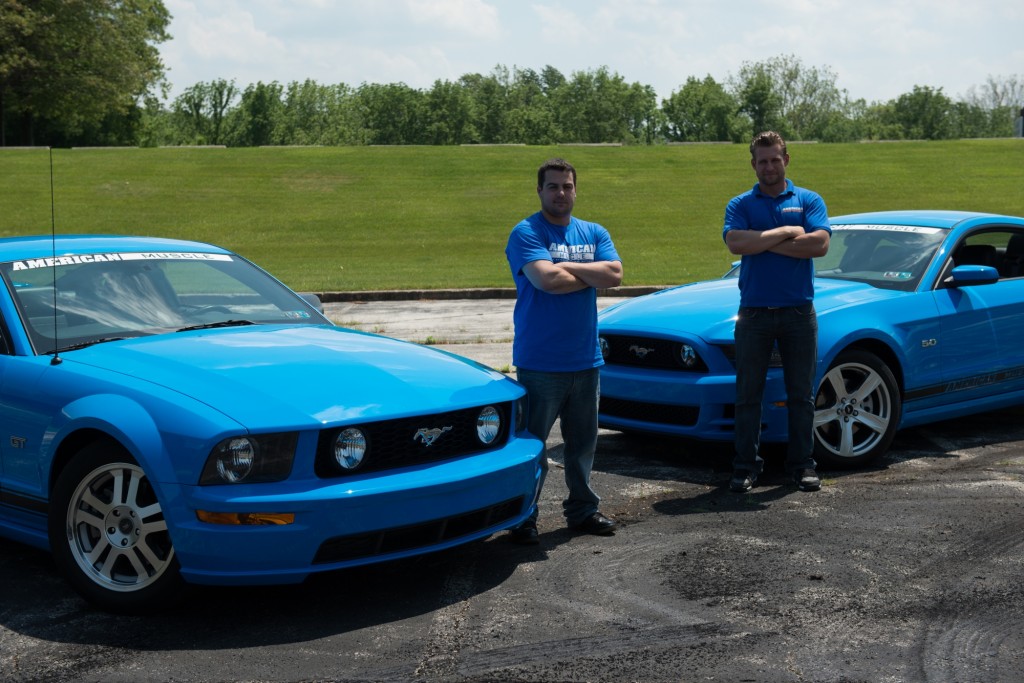 The latest project cars to come from AmericanMuscle.com include two Grabber Blue Mustang GT's, one built with only bolt-on's and the other gets a supercharger. The 2014 Mustang GT (Project Coyote)  gets the bolt-on's and for good reason as its the fastest production Mustang GT built by Ford ever so it already has an advantage. The 2006 Mustang GT (Project Grabber Boost) gets the power adder in the form of a supercharger among other things.
Both vehicles get a team of American Muscle employees who not only hand picked the mods but they also helped with installing them.  For starters both vehicles were ran through the paces at the dragstrip and run on the dyno before any mods were added to get some baseline numbers.The 2014 Mustang GT put down 361 horsepower on the dyno and ran a 12.99 quarter-mile time which is pretty respectable for a car right off the lot. The 2006 Mustang GT pumped out 278 horsepower and laid down a 14.05 second quarter-mile time. Not bad for a tired pony.
After the baseline tests were done the Stage 1 mods were added. A list of the Stage 1 mods can be found here at AmericanMuscle.com. With the Stage 1 mods added the 2014 Mustang ran the quarter-mile in 12.59 seconds and put down 384 horsepower on the dyno. The 2006 Mustang GT saw the biggest improvements with a quarter-mile time of 13.5 seconds and horsepower of 292.
To view the Stage 1 builds for each of the vehicles check out the videos below or follow the builds of Project Coyote and Project Grabber Boost.
2014 Mustang GT (Project Coyote)
2006 Mustang GT (Project Grabber Blue)
Source: AmericanMuscle.com