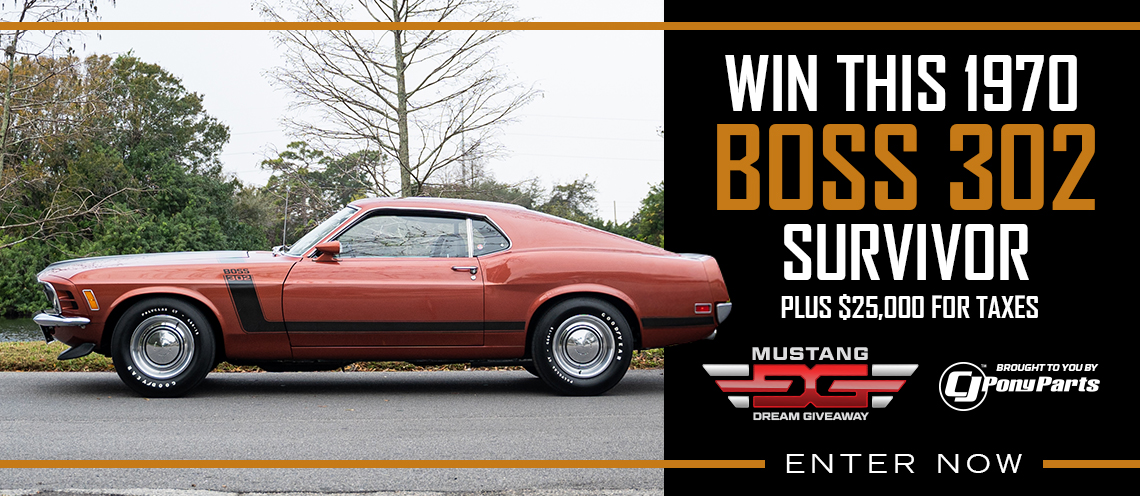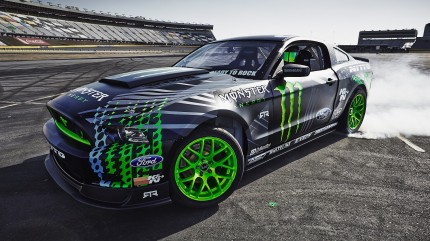 The 2013 Formula Drift season is less than two weeks away and Vaughn Gittin Jr. is ready to roll as he recently unveiled his new 845 horsepower 2014 Ford Mustang RTR Drift machine sponsored by Monster Energy and Nitto Tires.
This year marks the tenth year Vaughn has been apart of Formula Drift action and the first year as an owner/driver of his newly formed RTR Drift Team.  Vaughn is taking his new responsibilities of team owner and driver all in stride as he tries to chase down another Formula Drift Championship.
"I'm really pumped on this years' livery and overall aesthetics surrounding our efforts," says Vaughn. "For the first time in my career, I have been able to start from a clean slate and get a bit crazy with the look of my car that I will be using for battle. Being that the Mustang is my weapon of choice out there on the track, the base of the livery was inspired from old battle ships that were covered with 'dazzle camo'. From there, we added my XX5 (#25) logo and flag elements, along with some of my favorite colors and a little rock n' roll to get a livery that I feel really portrays me. I look forward to giving it some real battle scars!"
Vaughn's new ride is the Monster Energy Nittto Tire 2014 Ford Mustang RTR built by Autosport Dynamics.  The new 845 horsepower Mustang will make its debut at Formula Drift Round 1 in Long Beach, California April 12-13.  Check below for detailed specs, unveil video and photos of Vaughn's new ride.
2014 Ford Mustang RTR build specs:
• Roush Yates Racing Engines/Ford Racing Aluminum V8 (845HP)
• Weight – 2900 LBS
• 4 Speed Dog Box Transmission
• MoTeC M84 Engine Management and Dash Display/Logger (CDL-3)
• Nitto NT05 Tires (295/35/18 Rear, 275/35/18 Front)
• Mustang RTR Wheels (18×10 rear, 18×9.5 front)
• Recaro Racing Seats
• Takata 6 Point Harness
• Carbon Fiber Body with RTR Appearance Package
• Custom Exedy 4 Disc Clutch
• Quick Change Differential
• Driveshaft Shop Custom Aluminum Driveshaft
• 6 Piston Front Calipers and Dual 4 Piston Rear Calipers with ASD Motorsports Rotors Hats and E-Brake Assembly
• Magnaflow 5" Racing Muffler
• Bosch Fuel Injectors, Spark Plugs, Alternator, O2 Sensors, Fuel Pump
• K&N Air and Oil Filters
Source: [VaughnGittin.com]