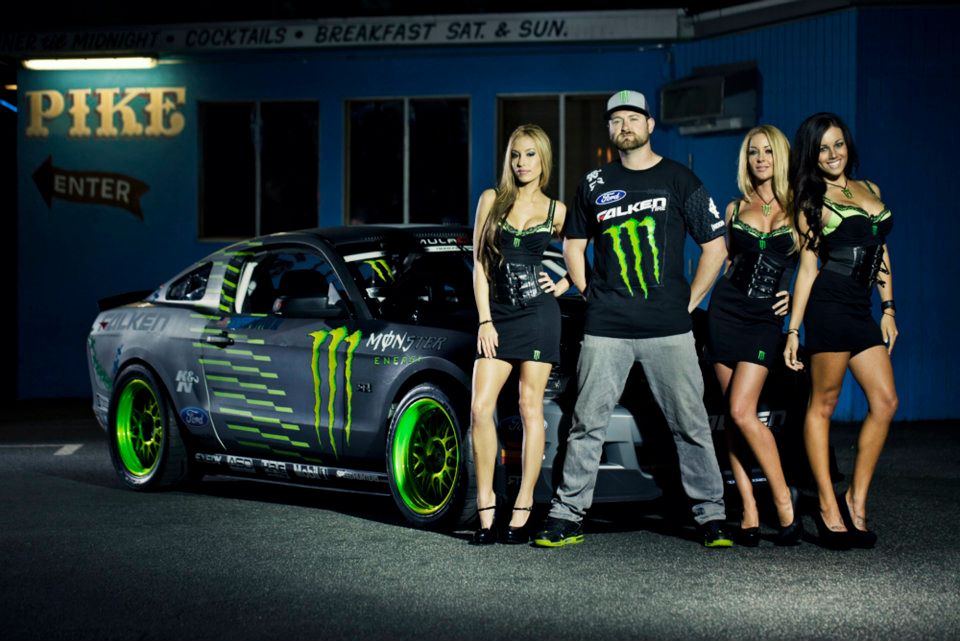 Just in time for the 2012 Formula Drift season opener Vaughn Gittin Jr. reveals his new race car, the 2013 Monster Energy Falken Tire Ford Mustang powered by an 800 horsepower 6.7-liter V8.  The 410-cubic-inch racing engine was built by Ford Racing and Roush Yates who as many of you know have ties to NASCAR.Vaughn decided to go with this new racing engine after having trouble keeping pace with teammate Justin Pawlak who also uses this engine and finished second in points last year.
Gittin Jr. is hoping to bounce back after coming off a disappointing 2011 season where he finished 11th in the points after winning the championship in 2010.  The seven-event Formula Drift series kicks off this weekend in Long Beach, California where Gittin failed to qualify last year.
"I used it as a humbling, motivating factor to not take anything for granted," Gittin said. "This (stuff) can happen. I am human. It was a big learning experience, and I never want it to happen again."
Check out a complete gallery and video of Vaughn Gittin Jr's new 2013 Monster Energy Falken Tire Ford Mustang below.