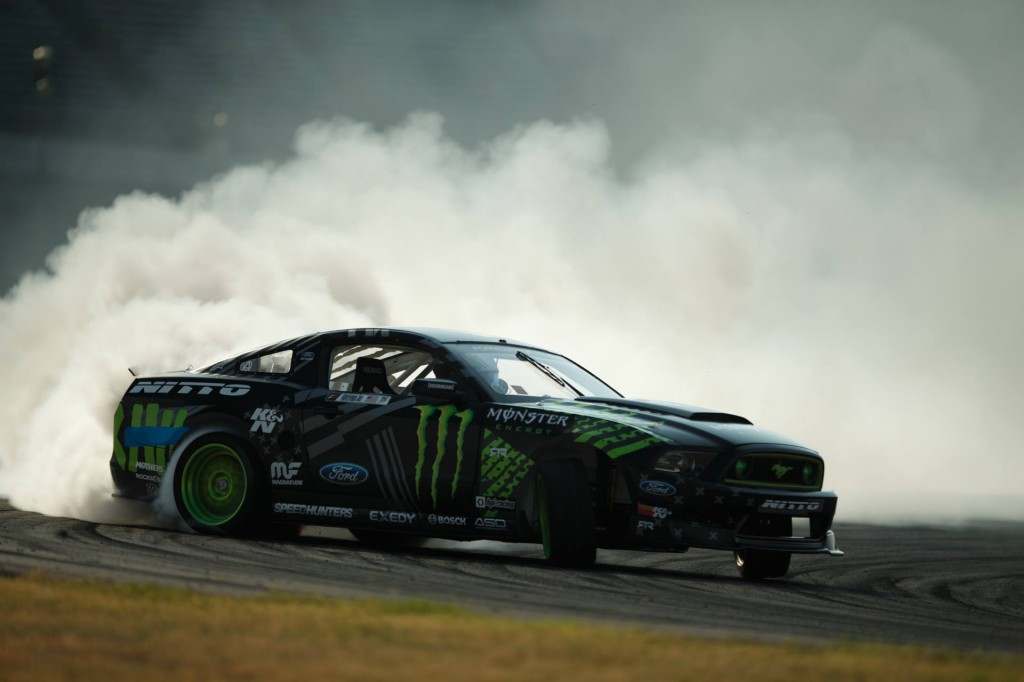 This past weekend Vaughn Gittin Jr. was at Texas Motor Speedway for Round 6 of Formula Drift where he finished 5th overall.  Vaughn started the two-day event out in impressive fashion as he qualified 1st overall to lead the top 32 drivers into Saturday's knock out rounds. With temperatures in the high 90's Vaughn kept his cool as he advanced from 32 to 16 and then to the round of 8 where he was knocked out by Patrick Mordaunt.
Vaughn is keeping a positive attitude heading into the final Formula Drift event of the season at Irwindale Speedway on October 11-12.  In the standings Vaughn in currently in 4th position with a daunting task of making up a large amount of points.  Winning the 2013 Formula D season is not impossible for Vaughn but he will need some help if he wants to hoist the trophy.
Check out a gallery of photos from Rd. 6 at Texas Motor Speedway below.