"Shelby American has built cutting-edge experimental versions of the Shelby GT500 since the model was launched in 1967," said Joe Conway, CEO of Shelby American. "While these testbeds for innovation never became production cars at the time, they helped make our vehicles better. For the first time in our 60-year history, we're turning an experimental car into a limited-edition vehicle. The enormous demand for a CODE RED edition is an opportunity to demonstrate our capabilities, as well as the enormous potential of Ford Motor Company's marvelous Shelby GT500 as a dedicated straight-line performer."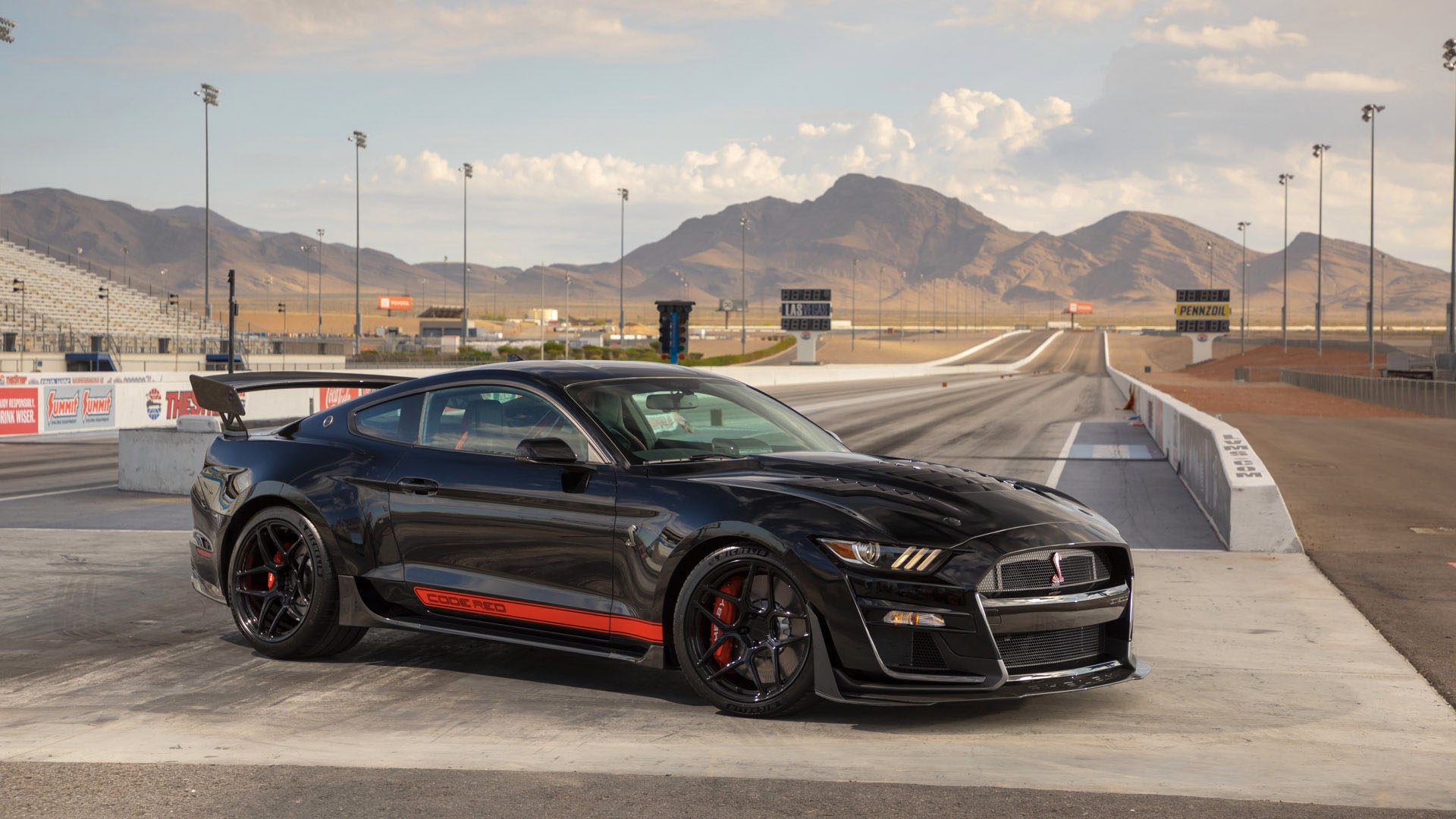 "CODE RED is designed to be the pinnacle of Shelby Mustangs," said Gary Patterson, president of Shelby American. "While we never put it into production during 2008, many were keen to own one. The current generation Shelby GT500 is so robust and spectacular that many of the issues we encountered 14 years ago no longer exist. It's so perfect for CODE RED transformation that we began quietly building a few for insiders who asked. Though we did not initially intend to offer a formal edition, demand was so strong that we elected to build a very small number of them."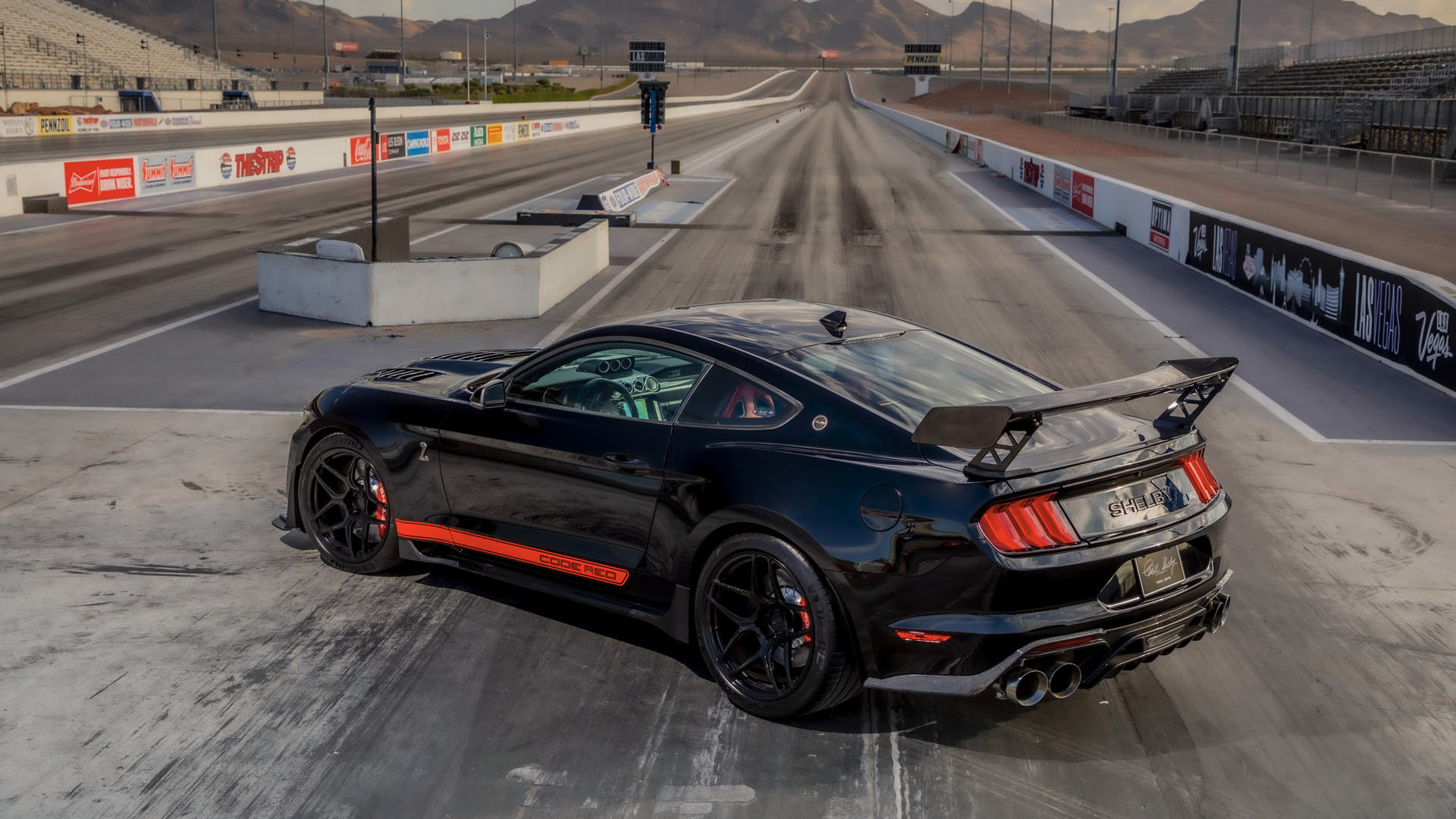 So today you can get in touch with Shelby American and have your 2020-2022 Ford Shelby GT500 converted into the brand new CODE RED edition, and make no mistake, this one is nothing like the Shelby Super Snake or the Shelby GT500KR, also keep in mind just 30 units of the CODE RED will ever be made, and there's another catch, there will be just 10 per model year (2020-22), no more, with an MSRP starting at $209,995, and that doesn't include your donor vehicle.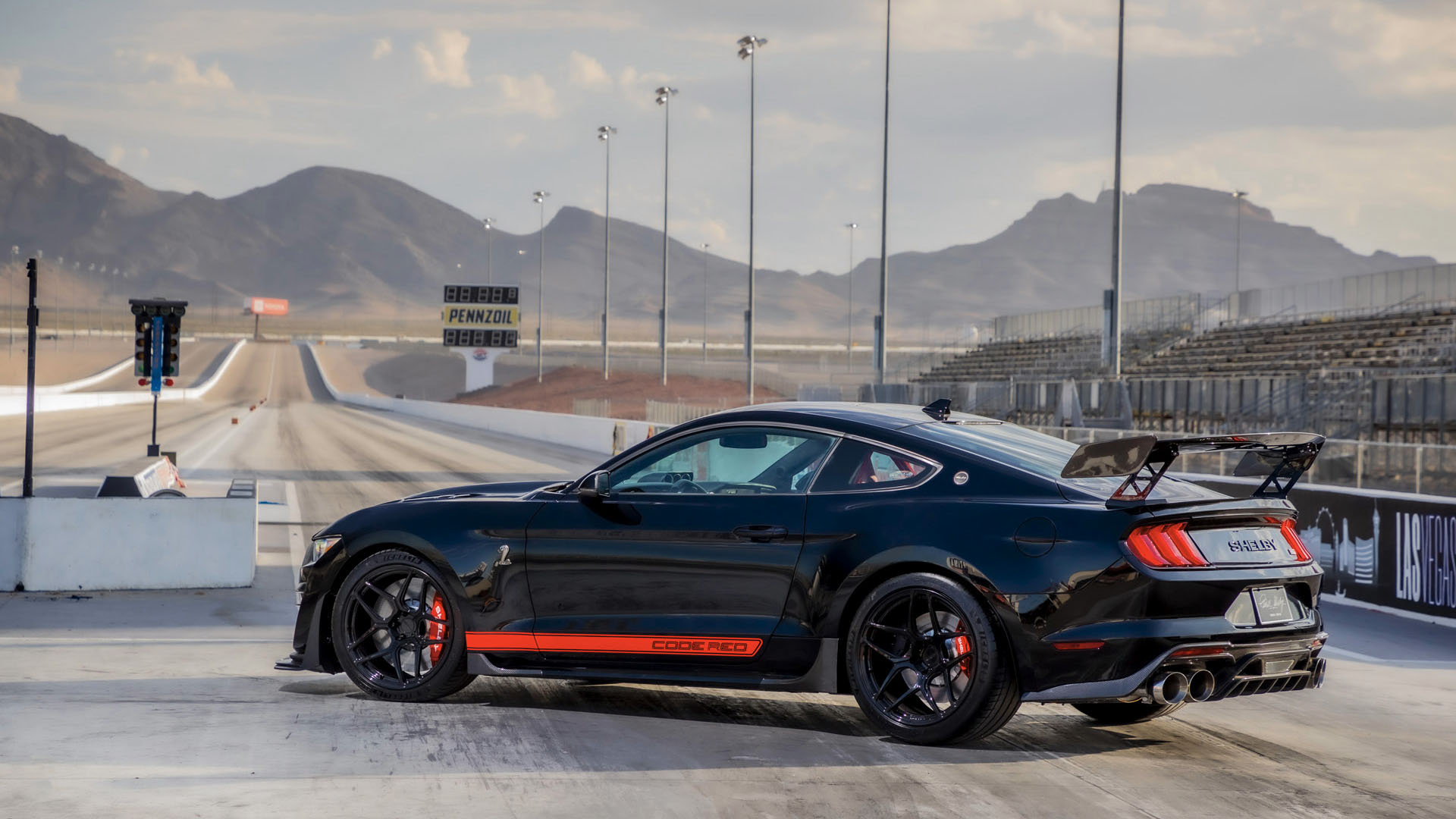 "The unique nature of this new car required us to pour in lessons learned from extreme vehicles like the 2008 CODE RED, Shelby 1000 and 2020 Shelby GT500 Dragon Snake concept," said Vince LaViolette, Shelby American Vice President of Operations and Chief of R&D. "All of the massive horsepower and torque we develop with the new CODE RED car required us to focus on optimizing traction. That is why CODE RED is more of a straight-line performer than a road course warrior. While not street legal, it's very capable at moderate speeds in most any curve. But when the turbos spool up, the car is best enjoyed moving straight ahead."
"We worked closely with Shelby American to develop a robust, powerful and reliable package based on our 50 years of combined experience in the high-performance auto industry," said Ben Stoner, vice president of Fathouse Performance. "The 5.2L engine now features all-new high-performance components boosted by an intercooled premium twin turbo system, a new fuel system, engine management system and more. CODE RED boasts 1,000+ horsepower and 780-foot pounds of torque on 93 octane pump gas with up to 1,300 horsepower and 1,000-foot pounds of torque on E85 Ethanol."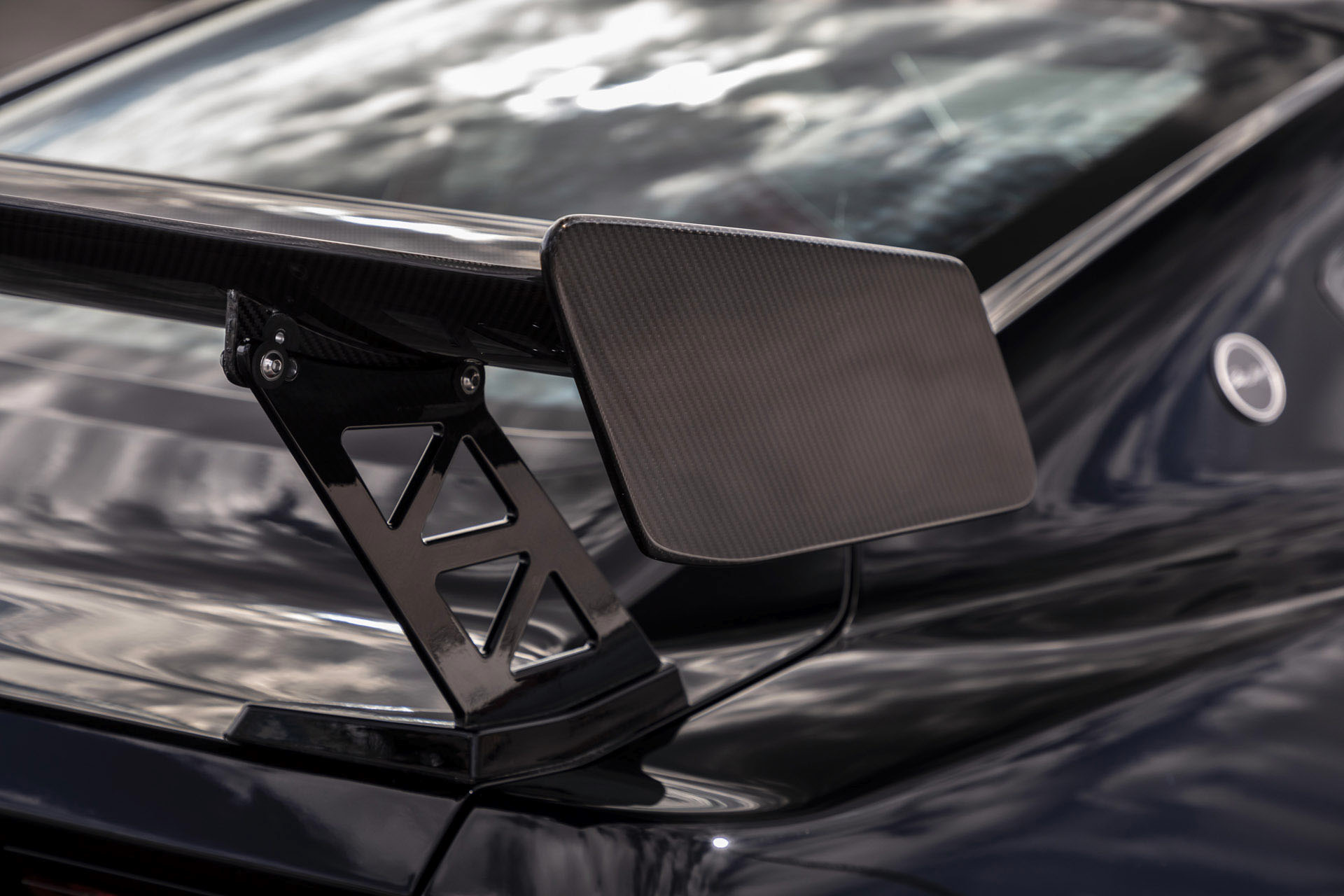 More importantly, this new CODE RED isn't merely a drivetrain upgrade, the 2020-2022 base model will get a stunning widebody package installed, the original wheels are replaced with custom units, complete with brand new tires, all the additional power the CODE RED unleashes requires new axles and an uprated suspension tuning, and just to make things even more interesting you'll also receive an absolutely stunning, lightweight carbon fiber hood and an updated interior, and let's not forget the bespoke CR badges.
In case you are wondering if all this power and those looks actually mount up to something better than a base GT500, Shelby American spent countless hours testing the car before they even contemplated about offering it to the public, both LaViolette (chief test driver) and Patterson (senior test driver) worked hard to refine and tame CODE RED, it is one thing to offer 1,000 hp on regular pump fuel, it is a completely different thing to make it safe to use … relatively speaking naturally, power like this has to be respected, disrespect a car like this, and the snake will bite you.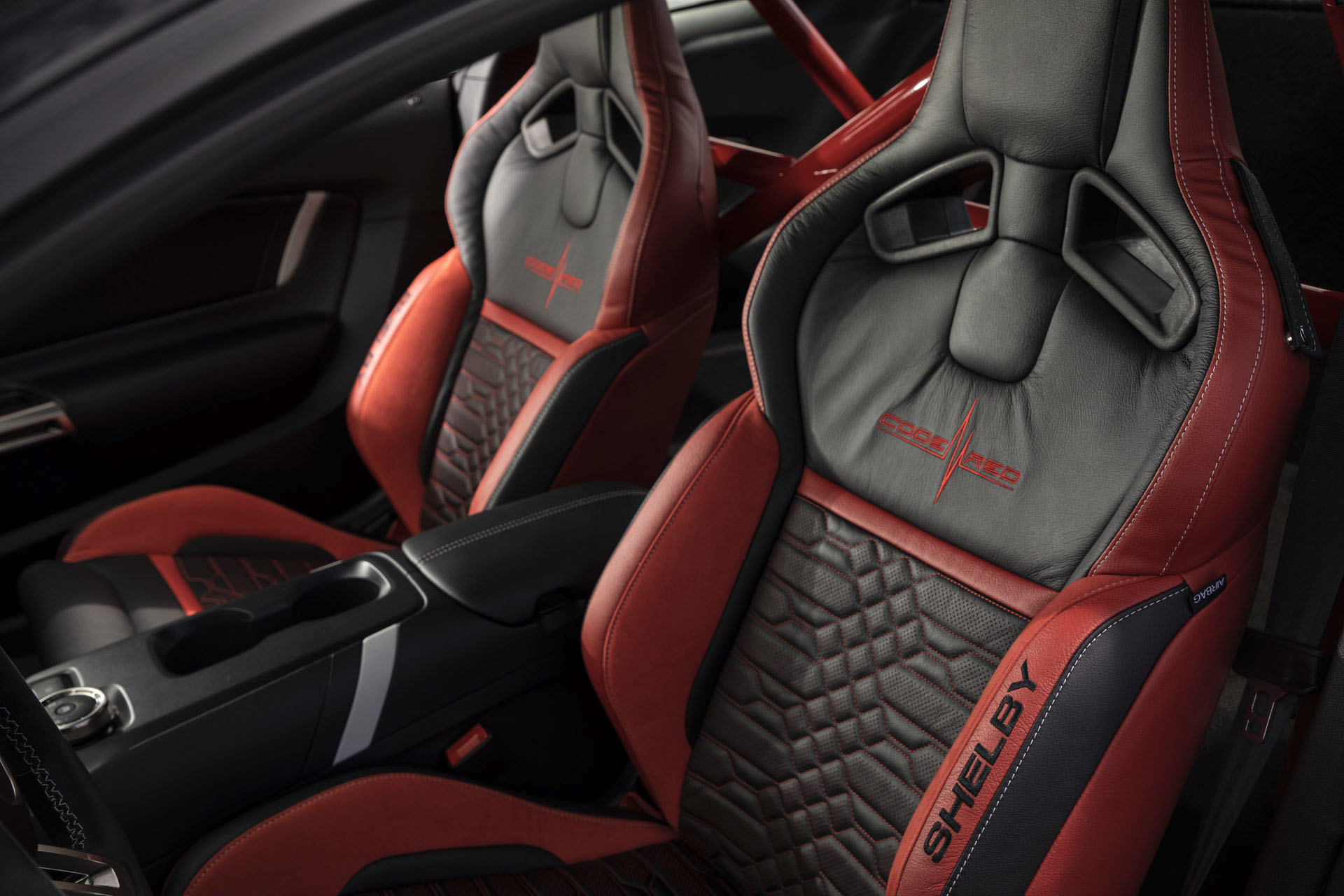 If you are able to obtain one of the 30 CODE RED Shelby GT500 you are automatically a member of Team Shelby, the worldwide club Carroll Shelby established in 2008, and your car will be documented in the official Shelby Registry, as we already mentioned, the CODE RED conversion starts at $209,995, not including the base car, and production has already started in las Vegas, so you should hurry to make sure you get in on the action before they sell out, but there might be a catch right at the bottom of the page for this car at shelby.com: Vehicle is off-road only. Package voids all manufactures warranties. HP ratings based on use of 93-octane or E85 fuel. Shelby retains all take-off parts (CFTP wheels returned to customer at customer's expense). Only 2022 MY vehicles receive 60th anniversary badging. "CFTP" is "carbon fiber track pack". Vehicle transportation is responsibility of the customer, FOB Las Vegas, Nevada. International customers should check for import restrictions.
SHELBY®, SHELBY GT®, GT500®, GT350®, SUPER SNAKE® and SHELBY AMERICAN™ are registered trademarks and/or the tradedress of Carroll Shelby and Carroll Shelby Licensing, Inc. (Shelby).