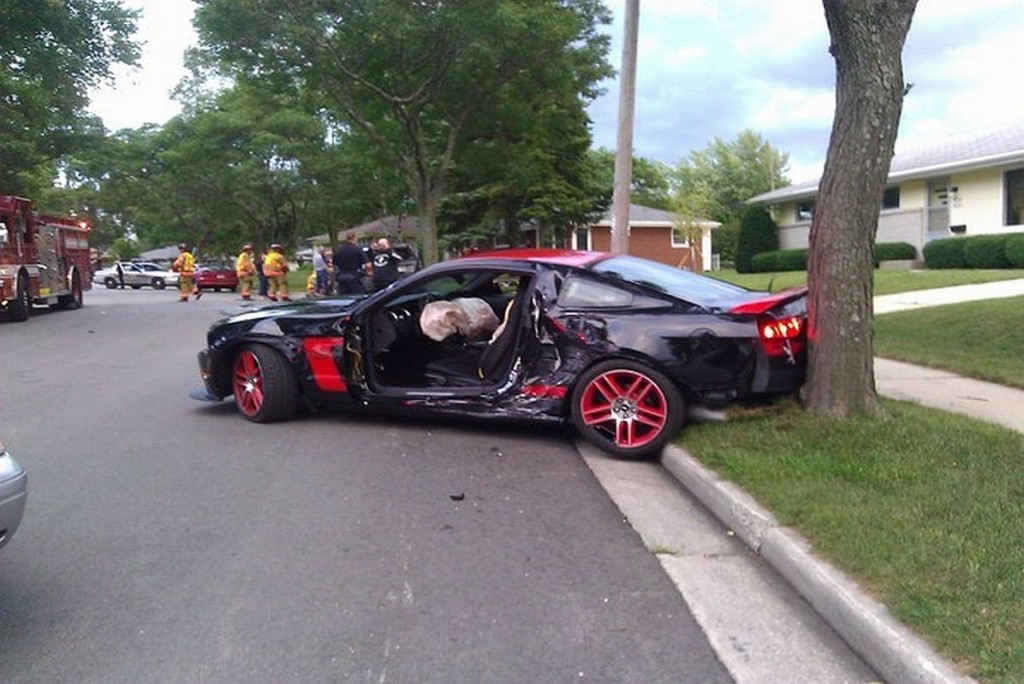 Yes folks, even dumb people have the money to buy a 2012 Mustang Boss 302 Laguna Seca edition.  This story comes to us from Menomonee Falls, Wisconsin where the owner of a new Laguna Seca Mustang allegedly drank seven to ten beers at a cookout before driving his buddy around the neighborhood intoxicated only to crash into a parked Jeep Grand Cherokee.
The LS owner apparently reached speeds of 70 mph on neighborhood streets where he lost control and wrecked his Mustang.  In the accident the driver door and a few passenger wheels came flying off the vehicle.  The driver was not seriously hurt but his passenger was taken to the hospital with a compond fracture to his right arm.
The driver was charged with one count of operating a vehicle while intoxicated and causing injury and another count of reckless driving and causing injury.  He could face up to two years in jail and a 2K fine.
Source: Patch.com