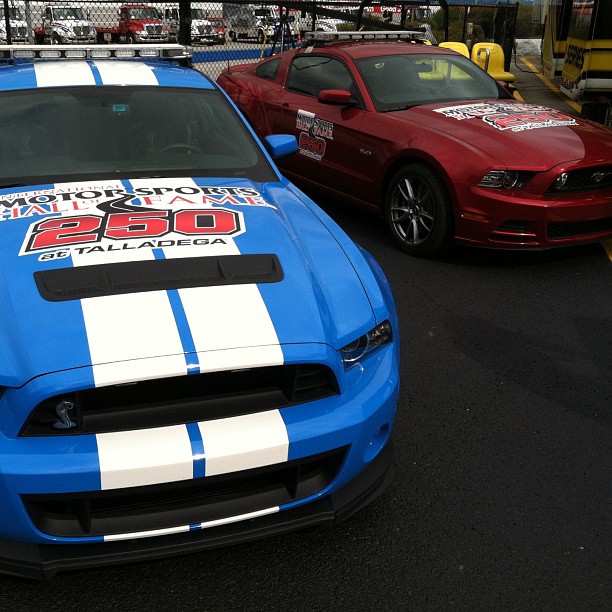 This past weekend the International Motorsports Hall of Fame 250 and the Aaron's 499 NASCAR races were run at Talladega Superspeedway with two Ford Mustang's serving as the pace cars.  A 2013 Grabber Blue Shelby GT500 with white LeMans stripes and a 2013 Ruby Red Mustang GT were in charge of leading the field around the track for both races.
Piloting the Ruby Red Mustang GT for the Aaron's 499 was Alabama Quarterback AJ McCarron who is practically royalty after winning two National Championships for Alabama.
"I have enjoyed races at Talladega before and have always had a passion to get up to speed on the track," McCarron said in a news release. "This is an incredible opportunity, and to be able to do it in front of the most famous drivers in the world, is something I am really looking forward to."
Another Alabama native, Chipper Jones was the Grand Marshall of the Aaron's 499.  In one of the photos below he and AJ are sitting next to each other at the drivers meeting.
Check out all the photos of both pace cars below.