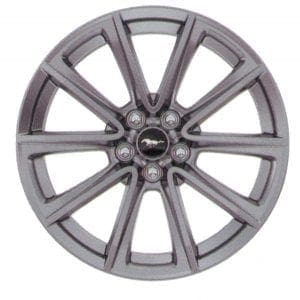 Plasan Carbon Composites, a leading supplier of Carbon Fiber parts for OEM's and aftermarket companies filed a lawsuit on December 17th in the U.S. District Court of Vermont claiming Shelby Autos has refused to pay for Carbon Fiber Parts manufactured and delivered by Plasan back in 2008.
In the suit Plasan claims they manufactured 1,747 sets of Carbon Fiber parts for the Shelby GT500KR and delivered them to Shelby Autos starting in April of 2008 and completing delivery in December of 2008.  Each set of Carbon Fiber parts include a Shelby GT500KR hood, front splitter and left and right mirror cover.  The four Carbon Fiber parts that make up each set are said to cost $3,800 according to court documents.  That would make a total of $6,638,600.00 in parts that were not paid for.  Yes thats $6.6 Million dollars.
The cost of the Carbon Fiber parts brings to light another dispute involving Shelby Autos when they were trying to charge a GT500KR owner $20K+ to replace the Carbon Fiber hood.  What a markup they had.
Plasan is also suing for non-payment of 5 "Knight Rider" hoods they manufactured for Shelby Autos which they have not received payment for either.  The value of the "Knight Rider" hood is valued at $1,500, well below the value of the GT500KR hood because they were lessor quality.  Also in the suit Plasan is suing for non-payment of $43,675 relating to an Employee Incentive Program which was put in place to compensate employees for the effort and overtime needed to complete the order in such a short timeframe.
Shelby Autos is not completely on the hook for the entire bill as they have paid a small portion of the amount owed but to what that amount is we do not know.
This lawsuit seems pretty cut and dry to me.  If you make and deliver parts for someone you should be paid for said parts.  It's not like the parts were defective because they have already been installed on the Shelby GT500KR's which have been sold.  Shelby Autos may have a hard time beating this one but you never know, Ole Shell might pull a rabit out of the hat.
For more on this check out the eleven page lawsuit filed in Vermont.