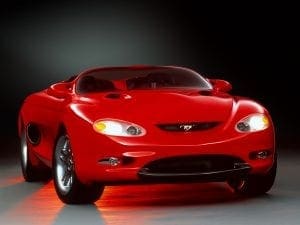 In honor of the 45th anniversary of the 427 Cobra and Shelby GT350 Shelby Automobiles is changing it's name to Shelby American.  They will consolidate all operations under the Shelby American banner.  Carroll Shelby founded the original Shelby American in 1962 to create the legendary sports cars and muscle cars that forever changed the performance world, and it is only fitting that Shelby Automobiles join the original team.
"Enthusiasts have asked us many times to bring back the Shelby American name over the past several years," said Shelby. "Though I'm proud of the cars that we built as Shelby Automobiles, we're fulfilling that wish for fans worldwide. Using the Shelby American name will better connect our current vehicles to our heritage of building great cars like the G.T.350 and Cobra."
One of America's greatest race car drivers, Shelby dominated sports car racing in the mid-1950s, including a victory at the 24 Hours of Le Mans. After retiring from racing due to a heart ailment, he founded Shelby American to manufacture performance cars. His band of hot rodders created the legendary Cobra sports car in 1962. Three years later, they unveiled a big block version of the Cobra.
About that same time, Ford asked Shelby to turn the Mustang into a dominant muscle car. The Shelby team put Mustang at the pinnacle of the performance world with the Shelby G.T.350 and Shelby G.T.500.
Shelby American also offered high performance parts, modified cars for individuals and was involved in racing. From drag strip triumphs to victories at Le Mans and America's first World Manufacturer's Championship, Shelby cars dominated performance circles.
"We're still building genuine Shelby Cobras and have been involved in some of the most exciting Ford Mustangs ever to wear a Shelby badge," added Amy Boylan, president of Shelby American. "With the anniversary of Shelby American's two most revered models, it's the right time to return to our roots through a name change. And just like the 1960s, the Shelby American name will soon appear on one of the most exciting vehicles we've ever built."