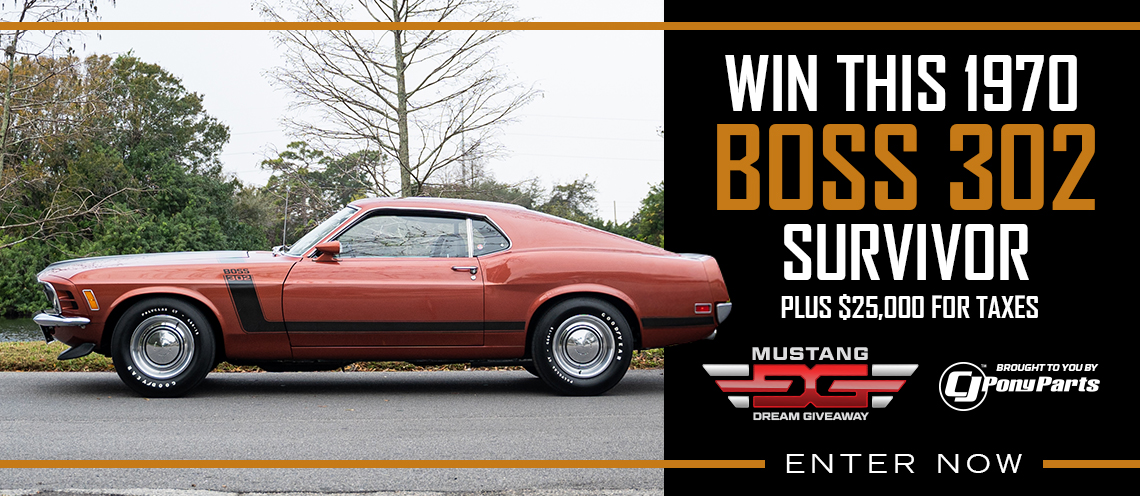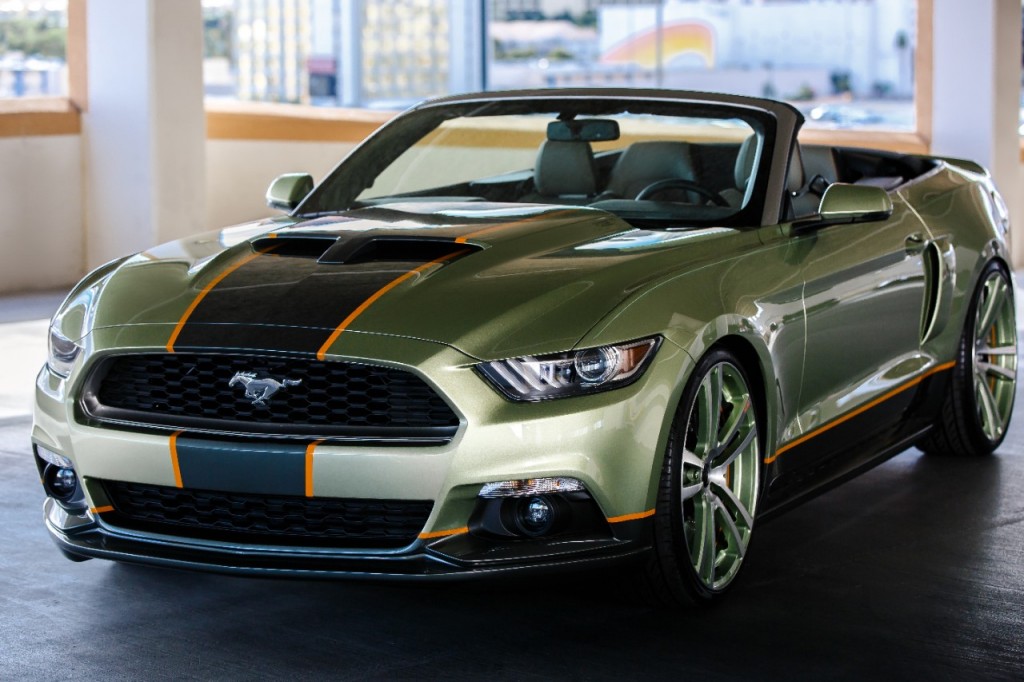 Legendary automotive designer and builder Chip Foose has teamed up with MMD to design and create parts under the 'MMD by Foose' label for the 2015 Mustang. Those parts are on display at this years SEMA show on the Chip Foose designed 2015 Mustang Convertible you see above.
The parts include front lower chin spoiler, hood scoop, side scoops, quarter window scoops (not pictured), rocker panels and the rear wing. The Foose designed 2015 Mustang convertible is on display in the Ford booth. Keep reading to check out photos and videos of both vehicles.
Another vehicle on display out in front of the Las Vegas Convention Center is the MMD V-Series 2015 Mustang which showcases several new parts offered by MMD. Those parts include a new Tri-bar upper and lower grille, chin spoiler with color matched extender, tapered racing stripes, 551C wheels, side exhaust, rear spoiler and rear diffuser. All parts V-Series and MMD by Foose parts will be available at American Muscle in the coming months.