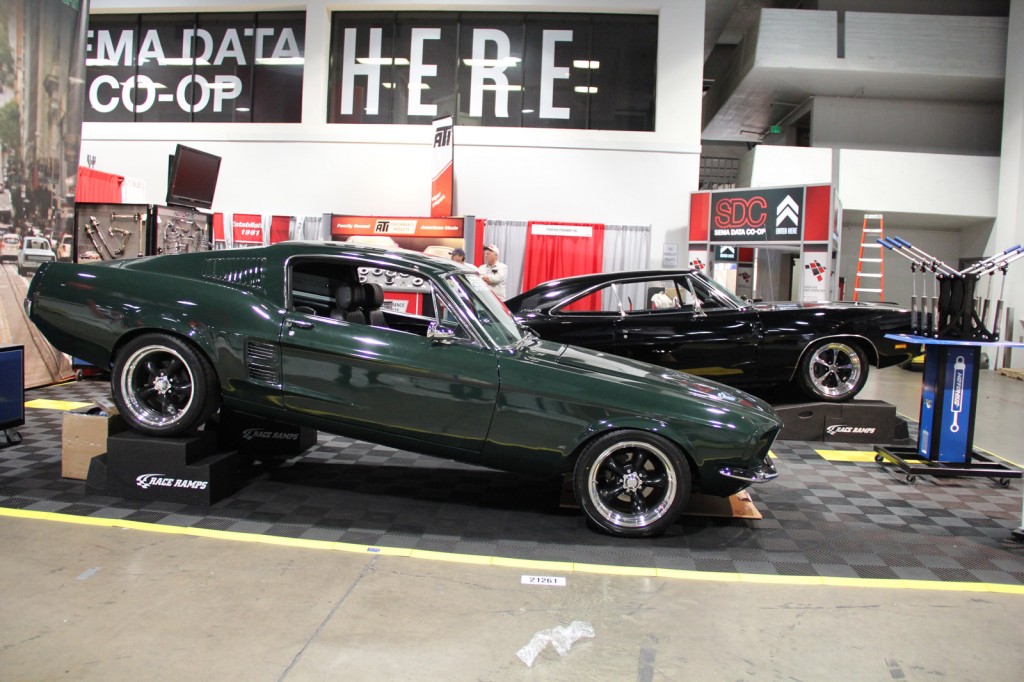 The folks over at Hotrod magazine got the drop on the Hotchkis display at this years SEMA show with some early photos of the Bullitt Chase Scene vehicles. Hotchkis Sport Suspension brought out two of the most legendary vehicles in movie history to promote the launch of its all-new bolt on suspension parts for the Ford, GM and Mopar muscle cars. Keep reading to view all the display photos.
New Products Debuting:
Bolt-on suspension system for the first generation Ford Mustang including front coil springs, rear leaf springs, front and rear sway bars, and monotube shock absorbers.
Sport Coil Springs and Adjustable Sport Sway Bars for the 2013+ Dodge Dart.
Hotchkis-Tuned single-adjustable aluminum monotube shocks absorbers by Fox for GM, Chrysler, and Ford classic muscle cars.
Hotchkis by C&R performance aluminum radiators.
Cars on display:
1967 Ford Mustang Fastback "Bullitt" featuring the new Hotchkis Stage 1 Total Vehicle System and Hotchkis-Tuned shocks.
1969 Dodge Charger R/T owned by actor Patrick Warburton featuring the Hotchkis Mopar B-Body Total Vehicle System and Hotchkis-Tuned shocks
Photo Source: blog.hotrod.com