The 2010 SEMA show will kick off Tuesday November 2nd in Las Vegas with Ford once again bringing a large contingent of Ford Mustangs.  This time around Ford will have on hand a 2012 Mustang Boss 302 and nine 2011 Mustangs customized by various aftermarket companies showcasing what the possibilities are for Mustang customization.  Even Ford Vehicle Personalization got in on the act as they used Ford Custom Accessories to show off their creativity on the 2011 Ford Mustang.  Below you will find a photo and preview description of each of the nine Mustangs that will be displayed in the Ford booth at this years SEMA show.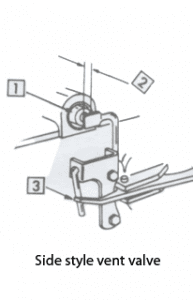 2011 Ford Mustang by Ford Vehicle Personalization
Mustang GT by Ford Vehicle Personalization shows what can be fashioned using Ford Custom Accessories items and some serious creativity. The exterior of the car is coated in a custom white tri-coat color developed by Sherwin-Williams. The paint has coral undertones, a color used throughout the car.
"This theme is a perfect fit for Mustang – it really shows off the design features inside and out that set it apart from the rest," said Mark Conforzi, Ford Vehicle Personalization chief designer. "This Mustang works so well because it will let the customer's imagination run wild with just how much they can do to their car."
Ford Custom Accessories items are used to give consumers a sense of what can be done with Mustang, and include a rear pedestal spoiler, rear quarter window louvers, side scoops and a billet grille – all covered in a concept liquid silver finish. The look is rounded out with 18-inch machined liquid silver wheels, similar to the ones standard on the California Special Mustang. To check out the accessories used, visit www.fordaccessoriesstore.com.
The interior of the Mustang features a concept design that uses white and black Ultrafabrics material on a variety of surfaces, with inserts that resemble carbon fiber. The white material is highlighted on the seats, door inserts, steering wheel and dash appliqué. Coral accents also set the mood inside, where they are used on the steering wheel, gauge cluster, shifter knob and air vents. Interior styling also includes coral accent lighting for a unique touch.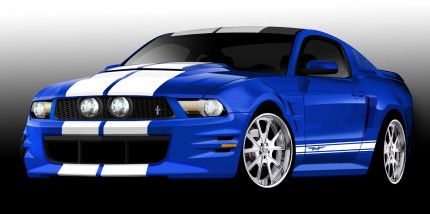 2011 Ford Mustang by Team Baurtwell
West Coast meets East Coast with this Mustang by Team Baurtwell and celebrity customizer Funkmaster Flex, designed for rapper and actor Snoop Dogg. The exterior features Team Baurtwell custom smoked taillights, Funkmaster Flex logos and a 3dCarbon body kit, and is complemented by NC Forged three-piece billet wheels. Chassis upgrades include Steeda lowering kit, sway bars and springs, while Baer brakes provide the stopping power.

2011 Ford Mustang by MRT
Working off a Mustang GT, MRT delivers a tough street warrior theme with carbon effects throughout the interior and engine compartment, a custom color scheme and several performance modifications. A chassis upgrade, performance handling package, upgraded Baer brakes and a new MRT stainless steel exhaust all come together to deliver a performance driving experience for customers.
2011 Ford Mustang by Creations n' Chrome
Creations n' Chrome is teaming up with the American Cancer Society to raise awareness for breast cancer with its Mustang GT convertible covered in pink chrome. This GT goes from ordinary to extraordinary with a Vortech supercharger, HRE performance wheels and Wilwood brakes. A 3dCarbon styling kit completes the look.

2011 Ford Mustang by Muscle Mustangs and Fast Fords
This powerful 5.0-liter Mustang has been given an extra boost of power with a Ford Racing Performance Parts supercharger kit and exhaust system from Kooks Custom headers. The Mustang also receives a custom paint job, Roush fascia and Cervini's Auto Designs hood. Brakes, seats and suspension are upgraded with American Muscle parts.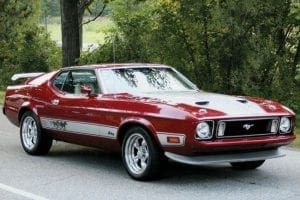 2011 Ford Mustang by Mobsteel
This Mustang offers plenty of upgrades to fill the needs of any Mustang enthusiast. An STS
Turbo patented remote mount turbo system, Air Runner suspension and Magnaflow cat-back exhaust all push the V6 Mustang into a new level of performance. Fifteen-inch Baer brakes, Savini forged wheels and Pirelli tires round out the extensive modifications.
2011 Ford Mustang by Raceskinz
The team at Raceskinz took a Mustang with a 5.0-liter and started work inside, where they used a rear seat-delete package complete with new Raceskinz bucket seats. A ProCharger intercooled supercharger, Magnaflow cat-back exhaust and Baer brake system deliver on performance. Raceskinz carbon fiber accessories throughout add an extra touch of customization.

2011 Ford Mustang by Street Scene Equipment
With plenty of stylish detail, this Mustang by Street Scene Equipment combines style, performance and luxury all in one package. The exterior is highlighted by a Street Scene chin spoiler, main grille, lower valance grille and rear wing and valance. The interior offers Katzkin leather and Polk audio amps and speakers for a more pleasurable ride. MINT 20-inch wheels and Yokahama tires put the finishing touches on this pony car.

2011 Ford Mustang by Tjin Edition
This Tjin Edition Mustang GT sports a custom DuPont paint job and will be outfitted with a Webasto sunroof, Unique Fabrication metal wing, Ignited LED headlights and fog lights and StreetGlow lighting. The suspension is modified with a full digital air suspension kit from Air Lift and an Eibach antiroll kit and trailer arms.