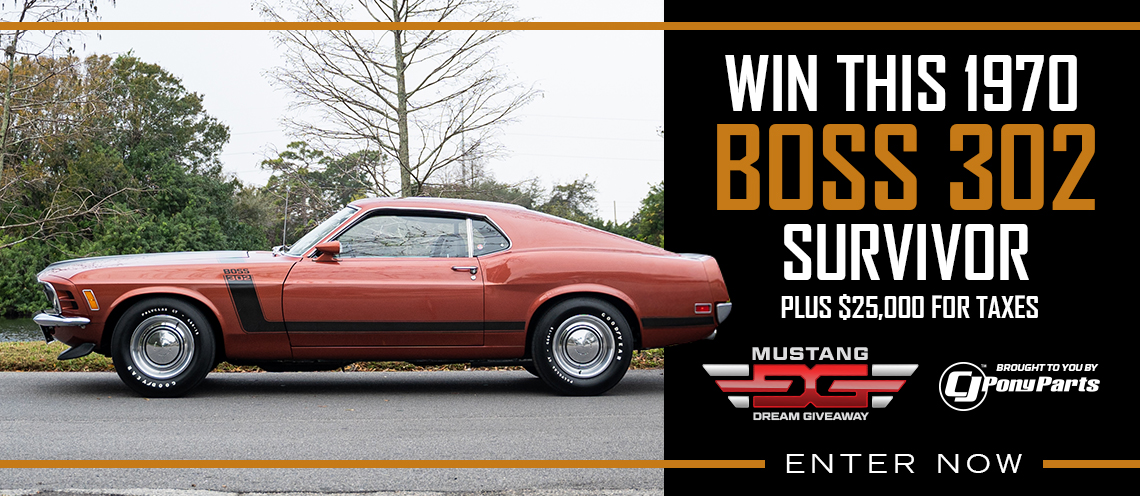 Roush Drag Pack Mustang
Press Release
As a direct result of more than a year's worth of testing, research and development for the ROUSH Competition Line of performance parts, the company has decided to take the next step and offer a complete race-ready Drag Pack Mustang that can roll from the street to the strip.
The ROUSH Drag Pack Mustang is the first drag racing purpose-built Ford since the 1969-70 Super Jet Cobra. This car had 335 horsepower, oil cooler, enhanced connecting rods, modified crankshaft and a choice of 3.91 or 4.30 Traction-Lok gears. In 1970, the Mustang Boss 302 was also available with a drag pack option but that only included different gears and external oil cooler. Since then, for the past 36 years, no manufacturer has offered a drag specific car, though there have been several parts packages made available for customers to install post-title.
This 2007 Ford Mustang is based off the flagship ROUSH Stage 3 and designed for safety, durability and adjustability. A prototype has been racing in the Modular Muscle class of the NMRA and tested almost weekly at Milan (Mich.) Raceway.
"When we returned to having a drag racing program last season I challenged the team at ROUSH Performance to build a car that can be driven to the track, have the tires changed to slicks, and perform on the drag strip," said Jack Roush. "This Drag Pack Mustang is the culmination of those efforts." Roush has a fondness for drag racing that goes back to when he began his motorsports career in the late '60s with the "Fastbacks," a group of Ford engineers that pooled their money to go drag racing. He personally oversaw the development of the ROUSH Drag Pack Mustang.
Some of the parts that are unique to the ROUSH Drag Pack Mustang include an upgraded flywheel and clutch, a one-piece driveshaft with safety loop, a polished 4:10 ring and pinion gear set, upgraded posi rear differential, bracing on the rear axle housing, new lower control arm brackets with two attachment positions, and high-strength axle shafts with extended wheel studs.
The suspension components are highly adjustable and include tubular steel upper and lower control arms with rod ends, tubular steel panhard rod and relocation bracket, rear stabilizer bar relocation kit, and single adjustable front struts and double adjustable rear shocks.
Other unique elements of the ROUSH Drag Pack Mustang include having the battery relocated to the trunk for better weight distribution and the inclusion of an external on/off switch, a tachometer with shift light mounted to the dash, smaller ROUSHcharger™ pulley and engine calibration with a maximum of 7000 RPM. The car will ship with both street tires and a set of Mickey Thompson rear drag racing tires.
There are also a variety of options available, including carbon fiber hood and fenders, line lock system, four-point bolt-in safety bar, open system chiller box which provides maximum intercooler performance, SFI-approved bell housing and upgraded transmission shift fork pads, and straight pipes for the exhaust system. A ROUSH short throw shifter is available with reverse and fifth-gear lockout.
More than 200 runs were made in the testing of the vehicle, each challenging the functionality and durability of the parts. If a component didn't perform as anticipated, failed, or the ROUSH engineers saw some type of premature wear the design was modified and then re-tested on the track. The 430 horsepower car has achieved several runs in the 11.9-second and 113 mph range.
Plans call for only 50 ROUSH Drag Pack Mustangs to be built, and they will be exclusively offered through Brandon Ford in Tampa, Fla. For pricing and more details, contact Brandon Ford at (813) 246-3673 or visit online at www.TampaBayFord.com.
Many of the parts that are included on the ROUSH Drag Pack Mustang are also sold separately for existing car owners. A complete listing and pricing can be found at www.RoushPerformance.com or by calling (800) 59-ROUSH.