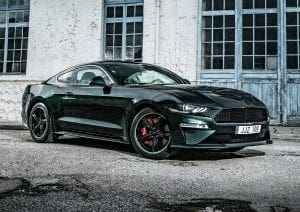 This year at the SEMA show in Las Vegas Mike and Jim Ring, known as the Ring Brothers will debut a 1965 Mustang Fastback dubbed the 'Blizzard'. A rendering of the Blizzard Mustang was just released by one of their partners, Global Finishing Solutions who will unveil the muscle car at their booth Tuesday November 2 @ 1pm.
Like you might expect the Blizzard Mustang will be painted some shade of white but other details are scarce at this point.  What will power this work of art you may ask, well its rumoreda 700 horsepower NASCAR V8 engine could be under the hood plus a host of other custom parts.  One of the custom touches looks to be a rear fender exhaust exit as seen in the rendering.  Its unusual and very risky but I am sure the Ring Brothers know what they are doing.
Check back around SEMA show time for more photos and details.