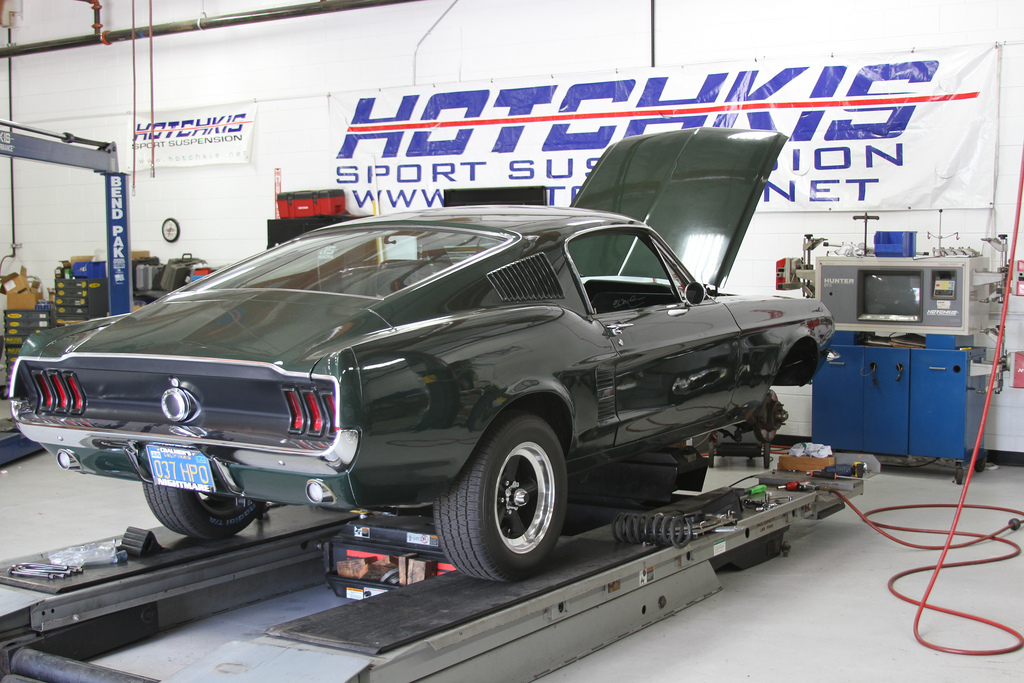 Turns out the 1967 Mustang Bullitt Fastback debuting at this years SEMA show for Hotchkis Sport Suspension is an IMBOC (International Mustang Bullitt Owners Club) members car.  The owner of the Bullitt replica was approached by a media company representing Hotchkis and asked if he was interested in letting them use his car for a Bullitt display at SEMA. He agreed so Hotchkis will be adding their all-new bolt-on suspension parts to showcase them at SEMA.
Hotchkis Sport Suspension is set to launch its all-new bolt-on suspension parts for 1964-70 Mustangs along with new adjustable Performance Shocks for Mopar, Ford, and GM muscle cars.
Check out a few photos of the Bullitt replica undergoing its suspension transformation at Hotchkis headquarters below.
Source: IMBOC