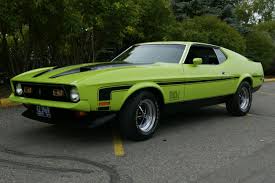 During a recent 2011 Mustang press event Mustang Chief Engineer Dave Pericak said there are no plans to add a four-cylinder EcoBoost engine to the already fuel efficient Mustang models.
"Right now we don't see us going any lower …Right now we don't plan to go backwards and go down in horsepower. We're going to stay at at least 305 (hp) and take this thing to the next level," Pericak told Fox Car Report.
In the interview with Fox Car Report Pericak also says he sees no reason to add a four-cylinder EcoBoost engine to the already class leading fuel efficient 2011 Mustang V-6 and GT model lineup.  The 2011 Mustang V-6 with its 3.7-liter engine is the first car to ever achieve 300-plus horsepower and 30-plus mpg rating.  More specifically the V-6 Mustang gets 19 mpg city and 31 mpg highway fuel economy.  The 2011 Mustang GT with its all-new all-aluminum 5.0-liter V-8 producing 412 horsepower gets 18 mpg city and 26 mpg highway.
This is a very smart move by Ford as they already have the most fuel efficient V-6 sports car on the planet.  There is no need to keep upping the bar when nobody is chasing you.  If Chevrolet decides to one-up the Mustang in the future plans might change but for now Ford is happy with the direction they are going with the Mustang according to Mr. Pericak.