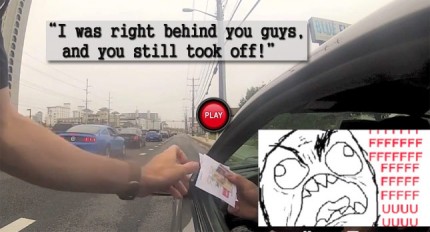 The young driver behind the wheel of this Mustang GT got the break of a lifetime after he was pulled over by a Ocean City police officer for street racing.  Instead of getting dragged out of his car by an overzealous cop the driver gets off easy with only two minor tickets and a warning for street racing.
"I was right behind you guys, and you still took off!" the cop said,and then he went on to say, "I'm cutting you a break here. What I'm doing is writing two citations, driving a vehicle in excess of speed that's reasonable or prudent, which is a $90 fine, and driving a motor vehicle intended to cause excessive noise, basically if your muffler is too loud for $70".
The driver and his buddy's in the other two Mustangs were just leaving the Cruisin Ocean City car show event.
Check out the video below.
Source: CarScoops.com