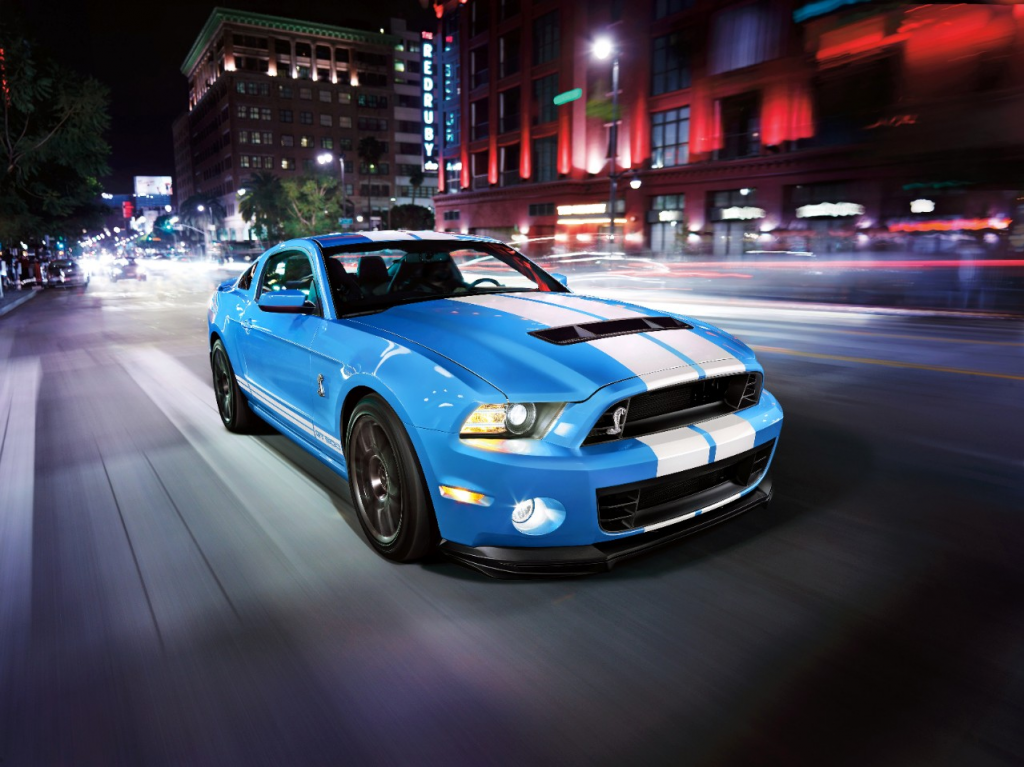 For the 2013 Woodward Dream Cruise over 800 Ford Mustangs will be on display at the annual Mustang Alley attraction showcasing the past 49 years of the world's favorite pony car. Mustang Alley will also feature the full lineup of 2014 Ford Mustangs and SVT vehicles including the new 2014 F-150 Tremor sport truck.
Its time again to cruise down Woodward Ave. As fans around the world celebrate the 50th consecutive year of Ford Mustang production, the intersection of 9 Mile Road and Woodward Avenue in Ferndale, just north of Detroit city limits, will again be the home for Mustang Alley during the Woodward Dream Cruise.
Scheduled for Saturday, Aug. 17 – rain or shine – this high-octane destination will highlight 49 years of the world's favorite pony car with more than 800 classic and modern Mustang models from 1964 through the present day.
The annual Woodward Dream Cruise is the world's largest one-day classic car event. About 1.5 million visitors and 40,000 antique and classic cars from all over North America are expected to visit the Dream Cruise, which stretches from suburban Detroit north to Pontiac in a celebration of all things automotive.
The full 2014 Mustang lineup will be on display, including the 662-horsepower Ford Shelby GT500 and the Mustang GT and V6 coupe with Performance Package.
The SVT display will feature the latest 2014 Shelby GT500, along with the Focus ST and Fiesta ST.
The new 2014 Ford F-150 Tremor sport truck will also be on display. Tremor is the first sport truck powered by the 3.5-liter EcoBoost® V6 engine.
Mustang Alley is the place to be for performance enthusiasts building Ford-powered street rods and race cars. Ford Racing will have a large display of street and strip crate engines on display. A cadre of Ford Racing technicians and engineers will be on hand to meet with the public and answer detailed technical questions about performance, installation, tuning and other topics.
Take a look at a few of the early photos before the Dream Cruise gets going. Most of these photos were taken the day before.
Numerous Ford partners will have displays at Mustang Alley including:
Falken Tire
Roush
MRT
HPI (remote control cars)
Ford Racing
Dembeste (Shelby engine company)
Juvenile Diabetes Research Foundation
Mustang Club of America
Capaldi Racing
Shelby American
Classic Design Concepts
Source: Ford